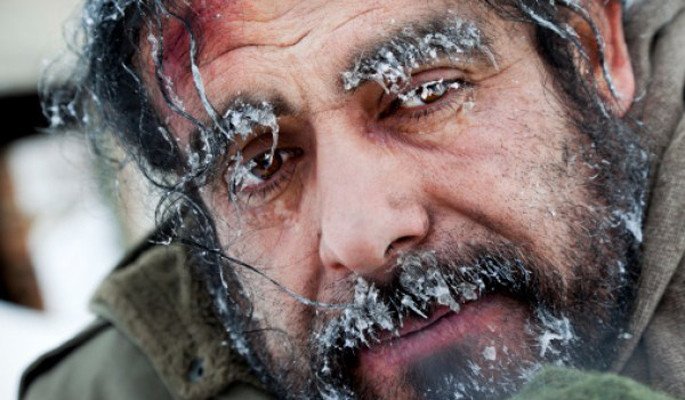 We love that the fall season. Yes, it's partly because we're tree-hugging nature lovers who enjoy the fall foliage. But it's mostly because autumn also marks the return of football, a new season of The Walking Dead, and an excuse to drink pumpkin-flavored beers.
However, one awful thing we can't escape from is that with fall comes a change of weather. We'll probably get sick, be forced to wear a scarf at least once, and have to deal with our the beating our skin takes from colder weather.
We're pretty much screwed on those first two, but to help remedy the last one we recruited fall skin care tips from  Goose the Barber, owner of Legends The Barbershop in Los Angeles. Here's what he told us …
#1. ALWAYS USE A NEW, SHARP RAZOR BLADE
Don't be lazy and use a dull blade. A sharp blade makes shaving far less painful and ups your odds of a knick-free shave, minimizing tugs and pulls, and reducing irritation.
"I like the Gillette Fusion ProGlide razor with FlexBall Technology ($12 @ Amazon.com)," says Goose. "It reacts to the contours of your face, causing fewer missed hairs. Plus — and I know this from experience — the FlexBall razor reduces the number of strokes that I have to take when shaving, causing less friction and irritation."
#2. LET YOUR PORES CLOSE BEFORE GOING OUTDOORS
Washing your face and opening pores and then going outside leaves your pores open longer and exposes them to the elements, Goose tells us. His advice: Pat your face dry with a towel and wait 15 minutes before going outside.
When you're washing your face with a facial scrub like Kiehl's Facial Fuel Energizing Scrub ($30 @ Amazon.com), do it at night instead of the morning. While we use it we feel a tingle, and since we're seen those old commercials, we know when you feel it tingling, it means it's working.