Ketchup, (dijon) mustard, and mayonnaise will be our friends for life, but they aren't the only condiments you should have in your fridge. Now that there are more specialty grocery stores selling international cuisine — even the big chains are carrying more — you can branch out. And these Asian sauces and condiments taste great on everything from pizza to fries to sushi.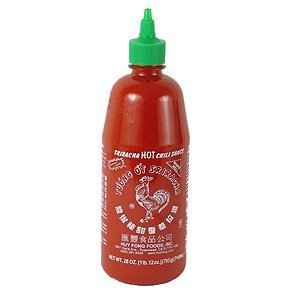 Sriracha
Some of our hater friends claim that all "rooster sauce" is manufactured at some grimy garage in the San Gabriel Valley. But this Thai hot sauce, which combines chili peppers, garlic, vinegar, sugar, and salt to spicy perfection, could be made in a Bangkok brothel and we'd still squirt it on our food. While Sriracha was originally marketed to Asian Americans, the incredibly versatile sauce — seriously, it somehow manages to go with almost anything — is quickly making its way into the mainstream.
Try it with: sushi, spaghetti, pizza, and soups
Fish Sauce
Fish sauce is sort of like a crazy girlfriend. She's making a scene in a restaurant one minute, but then the subsequent make-up sex is incredible. When you open a bottle of Fish Sauce, you're assaulted by an unbearably stinky fishy smell, thanks to the fermented fish. But it's mixed with salt, garlic, chili, lime, and sugar, and so when you eat Fish Sauce it makes pretty much any Asian dish better.
Try it with: salads, curries, and pad thai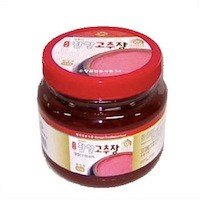 Gochujang
Pronounced Ko-chu-jahng, this hot sauce is a staple in every Korean family's refrigerator. Made from hot peppers, soybean paste and rice powder, gochujang is fermented underground for years before it's ready for consumption. That may not sound super delicious, but trust us, it is.
Try it with: meats, rice bowls, and fresh vegetables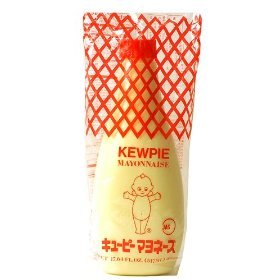 Japanese Mayonnaise
Much like they did with automobiles and odd pornography, the Japanese have taken something Americans were good at and, arguably, improved it. Japanese mayo tweaks the traditional American mayo recipe (oil, eggs, distilled vinegar) by using egg yolks, apple cider vinegar, soybean oil, and a dash of MSG. The result is a thicker texture and somewhat richer taste.
Try it with: fries, noodles, and seafood
Thai Dipping Sauce
Comparing Thai dipping sauce to regular sweet-and-sour sauce is like comparing the star quarterback to the kid in the corner huffing rubber cement. This delicious sweet and tangy sauce is excellent on any kind of fried food or stir-fry.
Try it with: wantons, fries, and burgers.