There are some huge benefits to owning a scooter. For starters, compared to owning a car, they're relatively inexpensive to buy, insure, and repair. They also get great gas mileage and are about as easy to park as a bicycle, which can be a huge time-saver if you live in a densely populated city.
So what's the problem? Scooters have gotten a bad rap in America because they're not traditionally seen as "manly" modes of transportation. If you picture the scene from Dumb & Dumber when Harry and Lloyd scoot around Aspen, you get what we're talking about. But while that may have been the case years ago when people equated scooters with the kinds of goofy mopeds — mopeds and scooters are different, though technically they're both motorcycles — that had pedals. Today, however, there are some pretty cool scooters. Seriously. More than that, the scooter can be useful and even fun-to-drive. We've chosen five good options for guys who are considering a scooter.
Cool Scooters For Guys
1) Honda Ruckus
At 50cc, expect to travel at speeds of 35+ mph, which can still leave you a splattered mess along the pavement or someone else's windshield if you're not properly geared up. (Did you hear your mom's voice when you read the last part of that line?) The Ruckus is perfect for nimble, city riding with a low curb weight of 194 pounds. This means some of you will have to scale back the beers, which is a clear strike against the Rukus. The 2016 model comes in red and white, or black. With an MSRP of $2,649, you can't go wrong with the reliability of a Honda. Performance aside, it looks pretty cool, too. Should that matter? Nah. Does it? Absolutely.
2) Piaggio Fly 150
The Piaggio Fly provides a top speed of 60mph in a sporty package, perfect for your city commute. The Fly's 155cc three-valve engine offers lower emissions, maximum performance, and fuel efficiency at 104mpg. Secure a two-year warranty when purchased new with an MSRP of about $3,000.
3) Genuine Hooligan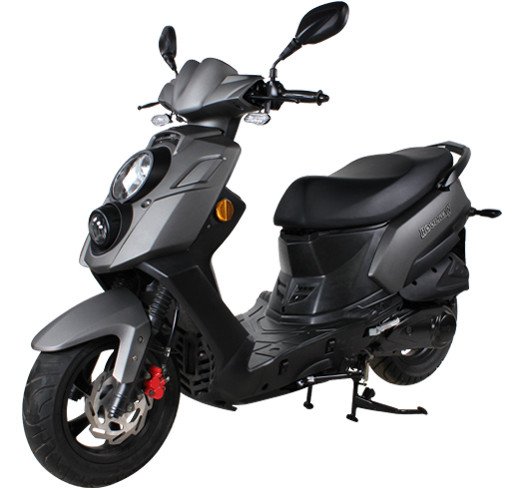 The Genuine Hooligan is one mean machine with a 170cc engine and 60+ mph. Its rugged appearance comes with a projector headlight, digital speedometer, two person seat, and a large storage space under the seat. The Hooligan has a dry weight of 278 pounds and will give you 100+ mpg at an MSRP of $3,399.
4) Vespa GTS 300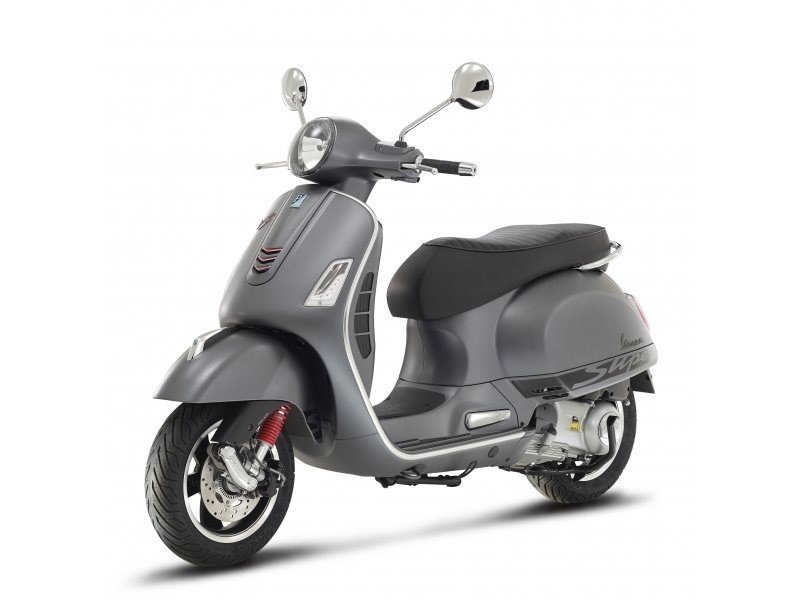 The GTS 300 travels at speeds of 80mph and offers 70mpg. Not just for city riding, this Vespa is suitable for touring with an impressive 22hp at 7,600rpm. It's a blend of comfort and sportiness — and safety, with ABS and ASR traction control — but most important, just because it's a Vespa doesn't automatically peg you as an uppity bunghole.
5) BMW C650 Sport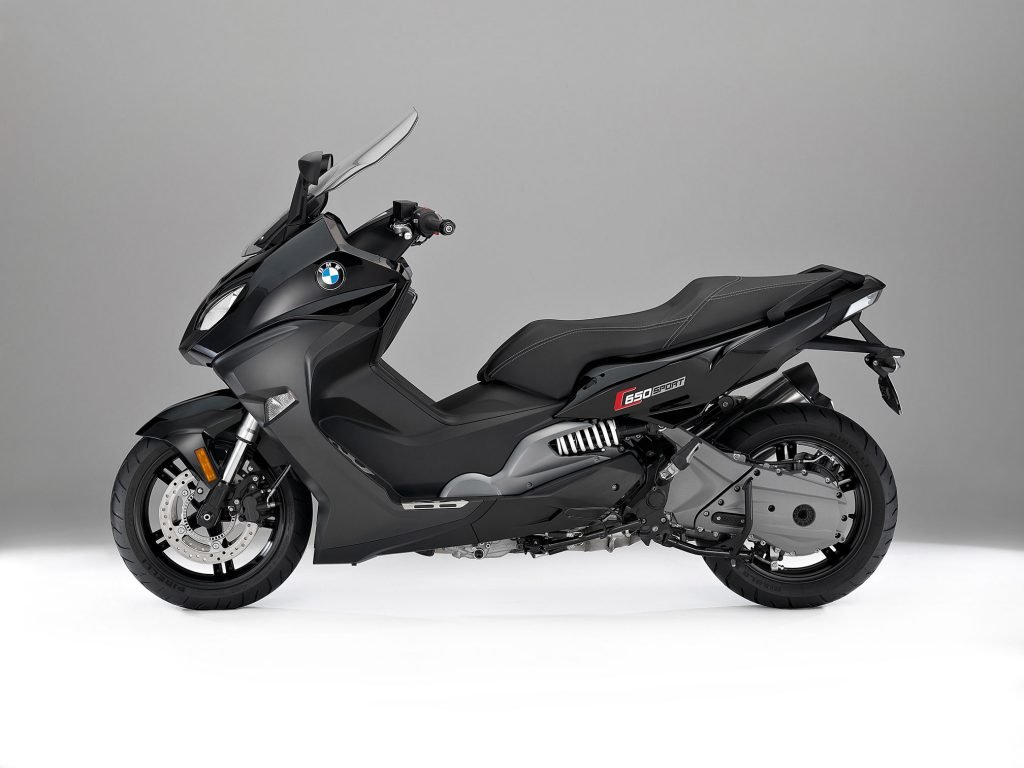 BMW re-enters the scooter market with a maxi-scooter called the C650 Sport, which boasts 647cc. What does that mean? In short, it can pick up some speed when you gas it—tops speed is 177 miles per hour. Standard features include anti-lock breaks (ABS), upgraded suspension, and ASC traction control. Choose from three colors, including lightwhite non-metallic, valencia orange metallic matte, and blackstorm metallic. To get maximum badassness, roll with the black. Obviously.