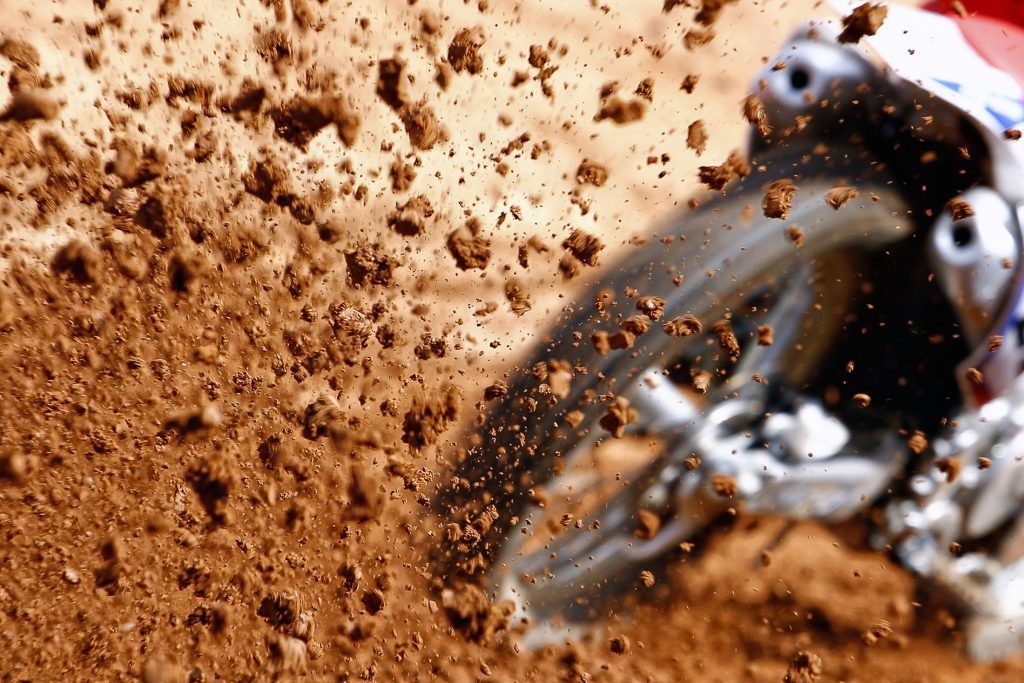 So, you want to buy your first dirt bike?

Well, that is amazing. But before you can move ahead with the purchase, you must know what you are looking for. You don't want to make a hasty decision only to find out the dirt bike you thought was a "steal" is actually a waste of money.

That said, to find your perfect match (dirt bike), you must have some mechanical and logical knowledge about the same.

In this post, we will share the 5 important things you must consider when buying a dirt bike. Read it carefully because there can be dire consequences if you pick the wrong one.

Know Your Budget

First things first, set a budget.

Figure out your expenses. Know how much you can spend. Don't forget to include the costs associated with maintenance and upgrade.

Although dirt bikes aren't very costly, but you still must analyze your financial situation to ensure other immediate expenses are sorted.

When estimating your budget, leave some wiggle room for helmets, boots, and other protective gear you might need for riding the dirt bike. Also, account for appropriate bike riding apparel. Trust only reputable brands like Troy Lee Designs.

It is better to be left with a little money than being compelled to break your emergency fund.

Do Your Homework

Before you start looking at dirt bikes for sale, make sure you know your needs and wants.

Research about the different makes and models of dirt bikes falling under your budget, and identify the ones best for your skill, size, and style.

Once you have shortlisted the bikes, read about their design, mechanics, and features. Also, google their reviews, and know what people like/ dislike about them, and any issues they may have faced.

Gaining thorough knowledge about the models you like can help you narrow the options and form an added advantage when you go for the test ride.

Take Enough Time To Make Your Mind

Don't buy the first bike you shortlist. Instead, use the time to your advantage, and test ride all the bikes you like.

You can't afford to make the wrong decision. So, take all the time you need to find your perfect match. Be wise with your purchase.

If you don't want to resent your decision, research as much as you can. And remember, there will always be another bike for you.

Inspect The Vehicle

Now that you have estimated the budget, done your research, and found the perfect bike, it's time to inspect it. If you are buying a new bike, a test ride would be enough to give the surety, but in case of a used bike, you must perform a thorough inspection.

Ask below-listed questions from the seller:

Why are you selling it?
When did you buy it?
Have you experienced any problems with the machine in the past?
Have you replaced any of the parts? Are the new ones original?
Do you have the maintenance records?
Is the logbook updated?
Have you had it remade?
Is the bike registered in your name?
Besides asking these questions, make sure you check the condition of the bike, engine, air filters, and it's VIN number.

Buy From A Reputable Seller

Buying a dirt bike is a significant financial decision, so whether you decide to search offline or online, make sure you choose a reputable seller.

With so many things to look after – the bike's performance, a quality inspection, and insurance, a reputable seller will promise a good deal that works in favour of both the parties.

Final Thoughts

Buying a dirt bike is an exciting affair, but it's the decision-making part that can become stressful. Always remember, every purchase requires a few considerations to be made.

In this article, we talked about 5 things to keep in mind when buying a dirt bike.

Hopefully, this was helpful.