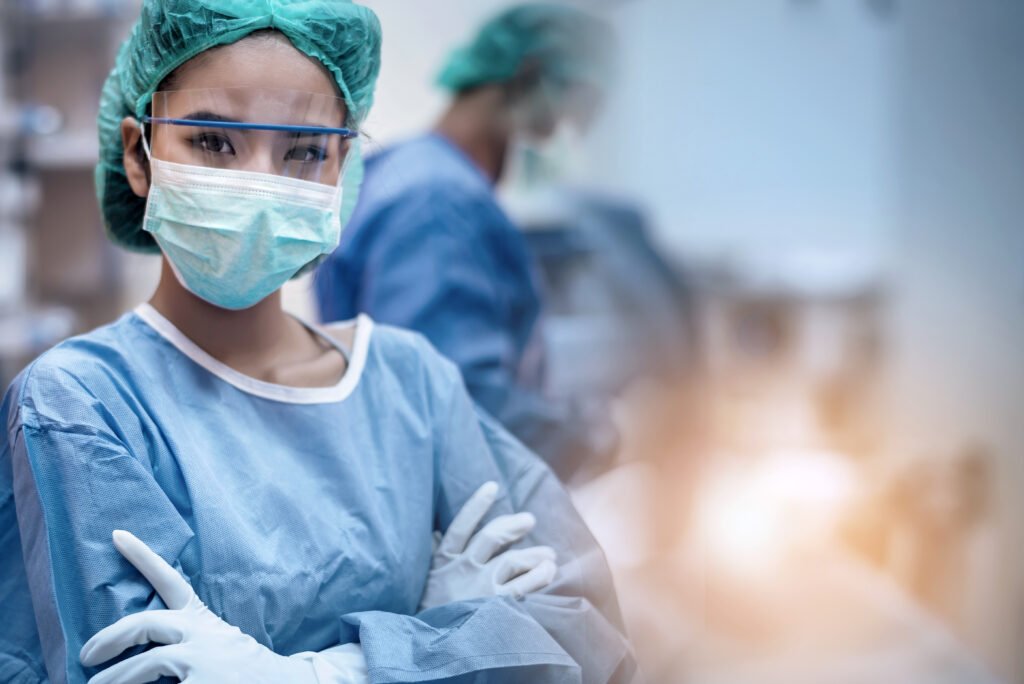 Becoming a nurse requires a lot of time and dedication as you have to complete hours of clinical practice combined with an equally long duration of studies. But completing your studies and having practical experience is just part of the equation. You'll have to pass the NCLEX (National Council Licensure Examination).
Passing the exam is not an easy task. In order for most students to pass the NCLEX, students need between 1 and 2 months of intense targeted study. If you don't pass the first time, you can retake the exam after 45 days. Considering that the exam costs USD$200, it's best to ensure that you pass the first time around. But how can you do that?
First, consider incorporating exercise into your study program. This helps refresh your mind and get rid of stress. Also, it'll help you maintain a healthy lifestyle. You can check out Transparent Labs for all your exercise supplementation needs.
In addition to that, the tips below will show you how to pass your NCLEX exam with flying colors:
Start With Understanding the Exam Format
The NCLEX observes the CAT (Computerized Adaptive Testing) format. This means that no two sittings are identical and the computer's algorithm will pick the question of the next exam based on the performance of the previous exam. Further, this implies that the database is comprised of a comprehensive list of questions.
The student needs to ensure that they keep above the pass line by answering most questions correctly. At the beginning of the test, the student is at the pass line. Whenever they answer a correct question, they rise up above the pass line. However, each wrong answer drops the student down a notch.
When taking the test, you should take each equation seriously and try to answer as accurately as possible.
2. Learn To Manage Your Stress
Test anxiety is something that affects plenty of students and may even cause you to panic and fail. It's crucial, therefore, to manage your stress levels.
One of the ways that you can do this before walking in the exam room is to remind yourself that you have made it this far and have been succeeding ever since you started. This test is no different from the tests that you've taken before.
Here are other ways to manage stress:
Make sure that you've done your part and studied. However, it's important that studies don't end up becoming your life and that you still maintain a healthy school-life balance.
Take time every day to either exercise and do something that you enjoy.
Try and not cram information the day before the exam. This will help you relax when you get to the exam room knowing that you've done your part.
Note that not all people are affected by test anxiety. Nonetheless, there's still a high chance of being nervous before the test.
3. Understand Your Study Style
Some of us assimilate information better in some ways than others. For instance, you could be the type of person that learns quickly through auditory means. In this case, you could access plenty of podcasts that cover the NCLEX. On the other hand, you may be the type of person who learns best through visuals. If this is the case, you can access plenty of YouTube videos of the NCLEX.
The goal is to understand your strengths and weaknesses and leveraging on your strengths.
4. Invest In Study Materials
It always pays to invest in study materials. However, with multiple exam resource companies out there, how do you pick the best for you?
One way is to read online resources from clients who have taken the exam and used a company's study materials.
Another way is to go through the various resources yourself and find one that best suits your style of learning. The good thing is that it's easy to find the ideal study material for you as the exam resource companies usually produce quality materials.
5. Create A Study Plan
If you study for your NCLEX without a plan, you'll be setting yourself up to fail. Remember that the most important thing is to study smart. It's not about how much time you put in, but how you utilize your time.
With a study plan, you'll be able to set aside hours for studying, define which days in a week are for studying, and which days are for practice questions.
6. Make Use of Practice Questions
Many nurses who have successfully completed the NCLEX exam will tell you that practice questions are the best way to prepare for your exam. However, using the practice questions is just one part of the strategy.
You'll also need to:
Go back and analyze the questions that you answered wrongly. The next time that questions appear, you'll be able to provide the correct answer.
Practice questions will make you aware of the areas you need to be keen about and those that you need to revisit.
Go through as many practice questions as you can. 
7. Develop Your Test-Taking Skills
There are test-taking skills that you can develop to help you improve your chances of success. Two of these include:
Using the deductive reasoning strategy when unsure about the correct answer. This means canceling out the answers that you're sure are not correct and don't apply in the context of the question. This will leave you with only a few options, which you can then evaluate and analyze.
Secondly, you can use your intuition as a nurse when unsure of the correct answer. This means imagining the situation in the context of the question, then yourself what would be the right thing to do? This should give you a clue on which is the best answer.
Final Thoughts
The NCLEX exam is not easy, and many aspiring nurses have to take the exam more than once. However, to ensure you don't end up wasting your time and money, make sure to prepare well for the NCLEX.
With the 7 study tips above, you'll be well on your way to becoming a registered nurse.