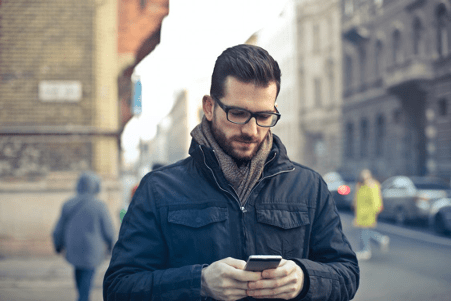 Slots are a thrilling online casino game. Their fast pace, brightly coloured graphics and fun themes make them an all-around favourite amongst casino game fans. Since the 1980's they have steadily become more and more popular.
Part of the appeal of slot games is that they are easy to play and require no real skill or knowledge. There are a huge amount of websites and mobile apps hosting these games, meaning you can easily log on and play great slots from the comfort of your own home or while out and about. Digital versions of the game are just as engaging as physical machines but have the added convenience of being just a few clicks away.
As well as their being a huge variety of game types and themes, many game operators offer generous welcome bonuses and rewards, so those playing NJ online slots are greeted with everything from the magical AbraCARDdabra slot to the glamourous Dazzle Me slot. While slots are a fun and uncomplicated game, there are a few things that you should understand in order to get the most out of playing them online.
Slot machine features
One feature of slot machines is paylines, these paylines are rows that go across the machine. The paylines are made up of symbols that may be in the same reel or across the different reels. Machines tend to have either three, five, seven or nine reels.
This brings us to the different symbols that slot machines feature. Symbols vary from game to game and tend to fit with the theme of that particular slot. Some of the most popular themes include Ancient Egypt, movies or TV shows, mythology and countries such as Ireland.
For example, an Irish themed game is likely to include lucky symbols such as pots of gold, four leaf clovers and rainbows. Ancient Egypt games tend to have related symbols like Cleopatra, mummies, pyramids and hieroglyphics.
Not all slot symbols are the same, some have specific properties that present certain rewards. A symbol may be scatter, wild or bonus symbol or may also give one or more free spins. When multiple free spins symbols show up, wild symbols may complete the payline.
Slot machine themes
So, we know that all slot games have some kind of theme.
Slots are one of the most popular and profitable casino games and so competition between game developers to have their games featured on online sites is fierce. In order to stand out from the crowd, developers continue to create offerings with highly creative animations, sounds and graphics. It isn't just new aesthetics that game makers are focused on creating, the latest slots also have new exciting special features and bonuses.
But why do people love themed slots so much? Slots that feature a player's favourite cartoon, movie, TV show character or even superhero, can evoke good memories and provide another setting for them to see their favourite fictitious person in action.
As there are such an incredible variety of game themes available online, there is sure to be a slot game to suit everyone's individual tastes. Some of the most unique themes include; a virus themed game, one centered around Indian cuisine and another based on symbols from the Bible.
Winning slot games
So now that we understand a little more about what slot games there are and what features they include, we can begin to look at ways to increase our chances of winning them.
Of course, slots are a game of chance rather than skill, however there are still a number of things we should consider in order to get the most enjoyment out of them.
Firstly, you should keep an eye out from slot game promotions. With so many online casinos competing with one another to attract and retain players, most sites will provide some form of promotion in order to entice you. These may include deposit bonuses, no deposit bonuses or free spins. Some may even offer a combination of these. Just ensure that you fully understand any wagering requirements and eligibility criteria before you sign up. It's important to note that sites often reserve the best promotions from new players, so you may have to sign up to a number of different game operators to get the full benefit of these.
Take time to read the pay tables on slot game sites before playing the games. Using these tables you can find the values of individual symbols and understand how many you need in a line to win. Get to know what possible prizes are available in advance so that you can pick the games that excite you the most.
Slots are designed to be quick play games, this is part of their appeal for those who want instant entertainment. However, you should try to take the time to play one game at a time and really analyze the slot face after each spin. Doing this will help you to get a better understanding of how the game works. It will also stop you from getting caught up in the excitement and spending much more than you intended.
It also doesn't hurt to stop the reel before it auto stops in game play. After hitting the lever the reels will spin and stop after a few seconds. You can click to stop them before they do so themselves. While this doesn't guarantee a better probability of winning, it will keep you involved in the game and allow you to enjoy the process more.
Now that you have a good understanding of online slots and their features you can go ahead and enjoy all of the great games that the internet has on offer!