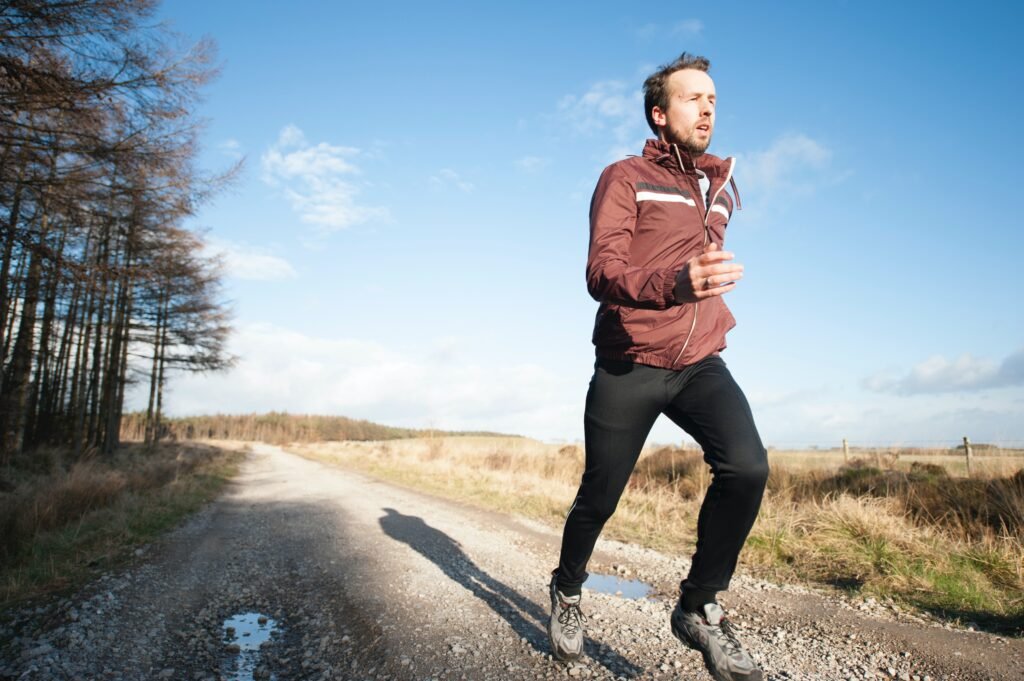 In recent years, the idea of self-care has become more important in our lives and is playing a bigger part in our understanding of healthcare in general. Being aware of what we need and how to take better care of our health is growing in importance as the prolonged isolation and lockdowns have had many negative effects on us, both mentally and physically. Here are seven important ways to put your health first and keep it at the top of your mind.
Get a Full MRI Scan
If you want complete peace of mind, you can get it from a full body MRI scan, which will allow many different parts of your body to get checked thoroughly. A full body MRI from Ezra can screen 13 organs, including your brain, spine, lungs, liver and kidneys as well as detect any signs of cancer early. Ezra provides anyone with access to these potentially life-saving scans by giving you an affordable, quick, easy and convenient way to book an appointment close to you. You'll also get a comprehensive report from a clinician afterward to help you interpret your results.
Don't Avoid Your GP
If you're feeling unwell or need to discuss a health-related matter with someone, visit your GP. The longer you put off going to the doctor and discussing these things with them, the more chance they have of developing into something more serious. If you find a new lump or have a rash that doesn't disappear within a few hours, it's time to get hold of your GP, make an appointment and visit them. Whatever you do, avoid Doctor Google!
Limit or Stop Smoking
By now, if you don't know how bad smoking and drinking are for you, then you've been living a very sheltered existence. Every single cigarette you smoke is harming your body's overall health, and not just affecting your lungs. There are lots of support groups, self-help and even pharmaceutical ways to help you stop smoking, and the best time to do it is right now.
Ditch the Junk Food
You might have been able to burn off the extra calories and your body might have been adept at dealing with horrifically unhealthy junk food when you were a kid, but not anymore. Particularly as you get older, you'll want to phase out those convenient junk food snacks and meals as much as you can, even to the point of eliminating them completely. Replace them instead with much healthier options like fruits and vegetables that have much more nutritional value and won't have you packing on the pounds that can lead to health issues.
Brush Your Teeth
They're the only set you're going to get for the rest of your life, so you'll want to look after your teeth as best you can. That means twice daily brushing with a good quality fluoride toothpaste and adding flossing to your routine if you don't already do it. It's two measly minutes twice a day that will improve your overall quality of life and avoid some of those costly and potentially painful trips to the dentist's chair. Although rare, cavities can also cause potentially life-threatening problems and infections if not treated properly, so don't forget to get your teeth checked by your dentist at least once a year – and preferably every six months.
Get Up and Move
Being sedentary is incredibly damaging to your body, and exercise and getting moving have an almost infinite number of benefits to your overall health. Don't wait until your inevitable New Year's resolution to start exercising. You don't need to spend hours every day in the gym to realize the benefits of a good workout routine, and experts say that even three 30-minute sessions each week can have a marked effect on your overall health. If you loathe the idea of heading to the gym for an hour, you can spend these 30 minutes walking around your neighborhood or you can even opt for an at-home workout session with almost no equipment.
Focus on Your Mental Health
It's not all physical when it comes to your well-being and more often we find ourselves focusing on improving and maintaining good mental health. Paying attention to the little things every day like lowering stress and dealing with difficulties in anxiety and negative thoughts can take just a few minutes a day but the effects can be meaningful and impactful. Don't be shy or scared of making an appointment to see a counselor either if you feel like you need to, especially following a traumatic or life-changing event that you are having trouble dealing with.
Life is already so short, and with very little sacrifice of time and effort, we can make choices that ensure we live not only a healthier life, but these changes will also help us live longer and get a better quality of life while we're here.