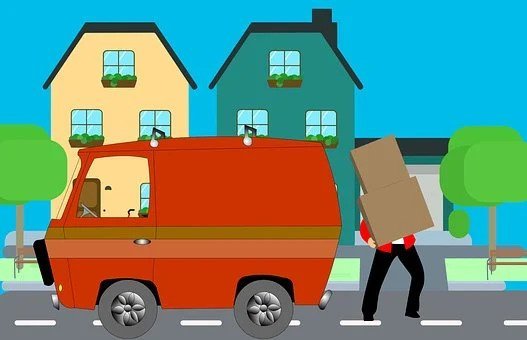 About 40 million people (14 percent) in the US move every year. If you've moved before, you know that the moving company you use will play a vital role in your moving process.
To ensure that your belongings are handled the right way, you must choose a high quality moving company. That's why you must do due diligence before hiring a mover. With the many santa cruz movers, choosing the right one is challenging.
To make the process easier and rewarding, below are some questions to ask a moving company before hiring.
1. Are You Properly Licensed?
Anyone can claim that they are professional movers. Before you fall for their words, ask them whether they are properly licensed. This is important because movers will use a moving truck that requires a special license to drive.
Also, your moving professional can get hurt during the moving process leading to liability issues. Besides, you need to know that you are getting the right company for the job. Hiring licensed and experienced movers will give you peace of mind knowing that people with the know-how handle your belongings.
2. Do You Specialize in Any Type of Move?
A mover may be experienced in moving properties but lack experience in handling your type of move. For instance, you may be moving to a big city or a high-rise apartment, so it's imperative to ask the mover if they are experienced in that type of move.
Ideally, choose a moving company that is well-prepared for any move.
3. Can You Provide Some References?
Can you hire an employee without first asking for their references? Probably not. The same should apply when selecting a moving company in your locality.
Before you hire any moving company, check their references. After all, reputable movers shouldn't have a problem providing this information when needed.
But that's not enough. Also, ask for recommendations from people who have used movers' services before. Even in this digital age, word of mouth remains a reliable source of information when looking for a product or a service. However, no matter who recommends a mover to you, don't forget to check their online reviews and ratings.
4. Do You Provide Any Liability Coverage?
Before entrusting your things to any moving company, ask if your belongings are covered if the unlikely happens during relocation. No matter where you're moving to, it's imperative to ensure that the moving company you choose has multiple liability coverages.
Movers who provide interstate moving services need two liability coverage options – Released Value and Full Value Protection.
Customers can also opt to buy insurance from a third-party insurer. But before doing this, check the homeowner's insurance policy to determine whether you're already covered.
5. Do You Have the Right Equipment?
When asking this question, don't just concentrate on the moving truck size. Focus on the hoisting equipment and other gears required for your move too.
If the mover will hire subcontractors to help in the move, ask for their references as well. After all, you want to be confident that your home and belongings are handled properly.
6. Do You Offer a Binding Quote?
You want to be sure that the moving company will not charge you more than you can afford, right? Ask for a quote before settling on a specific moving company.
An excellent moving company will send a representative to your house to look at all your belongings before providing an estimate. If a moving company offers a quote on the phone without sending a representative, you need to be worried.
Once they have given you a quote, note it down on a binding form to avoid being charged more afterward.
Most often, the movers will charge you per pound instead of how much space you take. Ensure you give the company representative all information for the quote to be accurate.
7. Do You Have Any Exclusions?
A mover may also have some restrictions on what they can move. For instance, some movers will not move delicate pieces like the piano. If you're moving heavy or oversized things, have the company representative see them so they can give a more accurate quote.
Asking about restrictions and exclusions is also important as it will help avoid significant changes in the original quote.
8. Do You Have Refund, Rescheduling, or Cancellation Policies?
You want to hire a mover with flexible and customer-friendly policies, right? Then ensure to ask this question as it will help you know if they are reliable and meet your expectations.