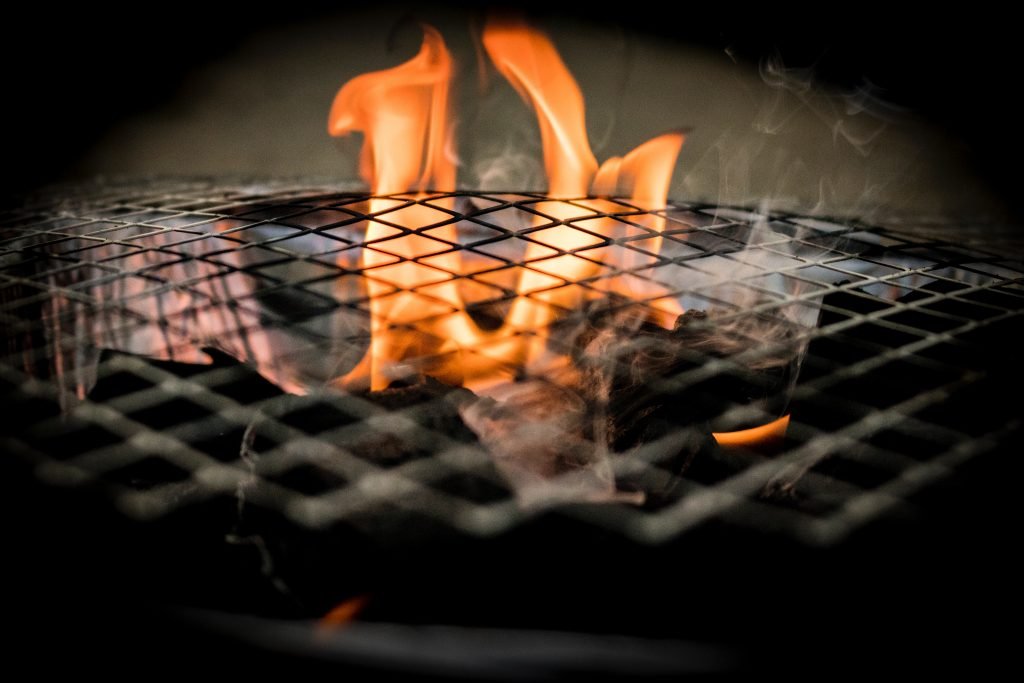 Maybe you want a trip down the memory lane of your dad grilling and smoking meats as your family gathered around laughing and carrying on into the late evenings of summer days on the deck. Maybe it is the feeling of self-sufficiency when you watch the meat slowly cook on a smoker, knowing that you are protecting your family from the evils of ubiquitous processed junk foods. Whatever it is, you are suddenly motivated to buy yourself the most wonder smoker grill money could buy, but where do you start?

You can venture out with research – which involves read lengthy guides full of jargon until your eyes glaze over. On the other hand, you can go to a specialty store and be hunted down by overeager salesmen until you cave in. We have an alternative. Here's where we bring you this in-depth article on the ABCs of smoker grills that will arm you to the teeth with all the knowledge you need to get your dream smoker grill.

Are Pricier Models the Way to Go?
The answer to this depends on how you are going to use your smoker. Do you want a smoker for your occasional cravings for barbecued meat and don't expect to use it to make a variety of other smoked options? Then the extremely cheap vertical water smoker should "meet" all your needs.

Smokers will typically range from $50 to $10,000 and even more depending on the brand, size, and type you purchase. If you expect to make more extravagant meals in greater volumes for a larger gathering, you may need to reach for the pricier model.

The Four Types of Smoker Grills and Their Features
All conventional smokers in the market will fit into the following four major criteria. These classifications are based on what type of fuel the smoker needs to operate.

Charcoal Smoker
If you are looking to replicate the delightful taste of authentic smoked meat, the charcoal smoker is what would come to mind. It's the most traditional option and comes at a variety of price points for your culinary needs.

Despite the most inexpensive smokers being charcoal, you may want to spend a couple hundred dollars on one if you want a fuel-efficient machine that doesn't create much flyaway ash, soot, and creosote. You will also need to maintain the airflow and temperature of your smoker by hand.

Benefits
You can experiment with flavors by using different types of wood to smoke or grill your meat.
They are ergonomically designed so there are fewer nooks to clean and are easily maintained. However, the grills need to be changed if they develop rust or cracks.
Temperature can be easily controlled by adding or removing charcoals.
Drawbacks
Inexpensive models have thin metal layers that make it difficult to keep heat trapped within the smoker. This makes it harder to use in colder months.
Maintaining oxygen levels is crucial as too much can instantly burn the meat and destroy the taste.
The fire in the smoker is prone to being put out so you must check it often.
Gas Smoker
If you don't have the time to provide constant attention that a charcoal smoker needs, a gas smoker might be more up your alley. With this, you don't have to keep tabs on multiple controls for fear of ruining your meat and the meat will cook faster. Plus, it doesn't give the meat any flavor from the fuel source unlike other smokers.

Remember to opt for a gas smoker that at least falls in the middle range price like (around $150) if you want the most bang for your buck.

Benefits
Just select your desired temperature and wait. The smoker does the rest all on its own making it immensely easy to use.
The ease with which these can be transported means you can have smoked meat anywhere, anytime!
Gas smokers can support temperatures as high as 450 degrees Celsius or more which many smokers cannot provide. This adds to their versatility as ovens.
Drawbacks
You will need to have a gas meter and cans of fuel to ensure that the smoker doesn't run out of gas in the middle of cooking.
Gas smokers are made up of many small parts that are very prone to breaking. Fortunately, they can be easily and cheaply replaced.
Electric Smoker
Another great alternative to a charcoal smoker is the electric smoker. It is the most convenient to use. All you need to cook meals is to find a power source, select a temperature, and let it work its magic! They come with a diverse range of features such as temperature settings, cooking modes, time settings, sensors etc.

Pick an electric smoker with only the settings you can see yourself using since the more features your smoker has, the higher the price you will have to pay.

If you feel like the electric smoker is for you, you might want to click here to see this wonderful review on five amazing electric smokers. Who knows, one of them could make you the star of your next your neighborhood BBQ circuit!

Benefits
It is ideal for novices as it automates the entire cooking process.
It is more economical in the long run as it only requires the availability of a steady power source unlike buying expensive wood or gas fuel.
It doesn't make use of fuel which may emit poisonous carbon monoxide fuel that could lead to fatal consequences without proper ventilation.
Drawbacks
People who prefer a more hands-on approach to cooking will not enjoy using electric smokers.
Meat cooked using electric smokers lacks the taste of traditional BBQ you might find in restaurants.
It features a set of controls that you may need to learn before using which is especially difficult for those of us who are not very tech-savvy.
Pellet Smoker
Do you enjoy easy and no-fuss smoking that results in the juiciest meat rich with flavors and aromas infused from smoked fire-burning wood? Then the pellet smoker will give you the best of both worlds. It is electrically powered and runs on wooden pellets that impart the delicious flavor you can enjoy from a traditional BBQ. Remember that these smokers are large and can thus take up a lot of space.

Benefits
Very environmentally friendly due to its pellets being carbon neutral.
Extremely efficient as the efficiency rate of these smokers are as high as 90%.
You can easily buy pellets online.
Drawbacks
It needs to be cleaned every 3 months and requires professional maintenance every year.
It has a noisy motor.
It is expensive.
How Big Should Your Smoker Be?
Smokers come in a variety of sizes. Smokers with the lowest capacity can still manage to cater to a large group of about twenty people. Smokers with the largest capacity can cater to a very large gathering for a whole day.

Before you visit your closest smoker grill vendor, consider the purpose behind your use. Will you be using the smoker for relaxing weekends with family or are you going to be cooking for a whole restaurant full of customers? Fortunately for you, these details can be found on the smoker or you can just ask the vendor when you buy.

The Flexibility Element of Smoker Grills
Does the thought of both grilled and smoked meat make your mouth water? Can't live without both? Unfortunately, in such a scenario, you might have to shell out some big bucks because only the smokers on the pricier end are designed well enough to offer perfection in both cooking methods. Cheaper smokers can make excellent smoked or make great grilled food. Sadly, they usually can't do both despite their claims.

Why Brand Affects the Quality of Your Smoker
Some brands are experts in producing a certain type of smoker grills while falling short on other types. Some brands provide decent quality smokers but terrible customer service. Some brands are outright terrible idespite their extensive and convincing advertising and exaggerated assertions.

This is why you should thoroughly research brand websites and read up on the ever-important customer reviews. Knowing someone's personal experience with the smoker you have been eyeing will give you perspective on whether this product is for you. Expert opinions especially from BBQ chefs might further direct you towards a smoker that complements your lifestyle and you might even pick up a recipe or two!

Conclusion
All meat lovers know how precious it is to be able to smoke our own perfectly tender beef brisket. The word itself brings with it the memory of intoxicating apple and oak wood aromas that instantly make us salivate. One bite and you can feel your tongue explode with flavor from meat so tender that it melts on contact with your mouth.

Whatever struck this barbeque fancy and made you want to buy a smoker grill, be sure to follow the above criteria next time you are in the market for that perfect smoker to wow your friends and family with your BBQ prowess.