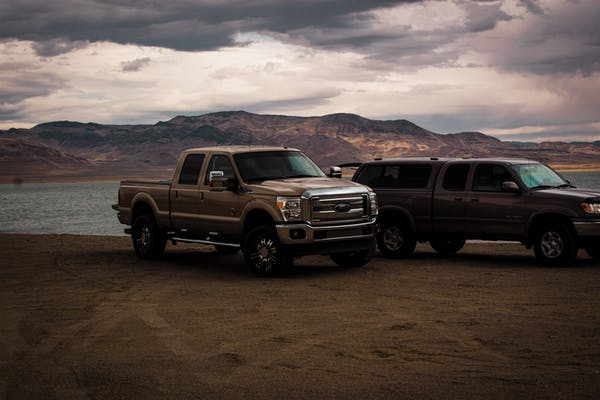 We get it – the temptation to buy a bunch of fancy truck accessories is strong. A lift kit, some wheel spacers, maybe some vertical-opening doors – all of it can turn your truck into the talk of the town.
But not every truck accessory is for show. Many truck accessories add to the functionality of your truck, making it easier to haul loads, get in and out of your cab, or keep your tools and valuables secure. These aren't the truck accessories you want; they're the truck accessories you need to put your truck to work doing tough jobs.
Bed Extender
Most trucks you'll see on the roads these days have full crew cabs and a shorter, six-foot bed, which is why you need a bed extender if you plan to do a lot of hauling. You can buy U-shaped bed extenders that fold down onto your open tailgate, adding a few more feet of cargo space to your truck bed. Or you can go for a trailer-hitch-mounted bed extender, which provides support for long items that stick out several feet beyond the bed, like lumber, long pieces of PVC pipe, kayaks and canoes, and so forth. If you want more vertical cargo space, you can buy a truck rack that holds cargo above your truck bed, leaving the bed itself open for additional cargo.
Bed Liner
Without a bed liner, cargo will quickly scratch up and ruin the surface of your truck bed, leaving it vulnerable to rust. It could even leave dents and dings in your truck bed. That's why you need a bed liner to protect the bed of your truck.
You can buy drop-in liners, but it's best to pay a little more for a spray-in liner. Spray-in bedliners become a permanent part of your truck bed, so debris and water can't get under them and damage your truck. They also provide some slip resistance so you can get more traction when you're standing in your truck bed loading and unloading. Your cargo will slide around less, too.
Running Boards or Nerf Bars
Truck running boards, side steps, or nerf bars provide a step up that can help you and your passengers get in and out of your truck more easily. You can get running boards put onto your truck for fairly cheap, or you can do it yourself if you know what you're doing. Make sure you get the type of running boards or nerf bars that bolt to the truck's frame, not to its body. Running bars that bolt to the truck frame will be sturdier, hold more weight, and last longer than the ones that bolt to the truck body.
Tonneau Cover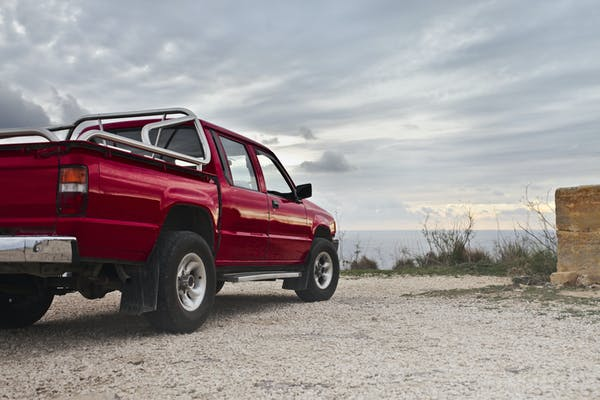 A tonneau cover is just what you need to keep your cargo safe and dry in any weather. Tonneau covers can be folded or rolled up when you want to use the truck bed, and can be kept locked and closed when you're not using the truck bed, or when you want to keep your cargo secure. Most tonneau covers are watertight, so you can protect your cargo from the elements without the need for a tarp. Choose an aluminum tonneau cover for maximum security – they're harder to break into than the vinyl ones.
Locking Tool Box
If you use your truck for work, you need to keep your tools handy, and safe. A locking tool box is just what you need. You have a couple of options – you can choose a tool box that sits right behind your cab and takes up the whole width of the truck bed. If you need a smaller toolbox that takes up less space, you can buy one that fits snugly against the wall of your truck bed, closer to the tailgate. These space-saving truck bed tool boxes typically fit around the wheel well to make the most of the available storage.
Backup Camera
If your truck didn't come with a backup camera, you can have one installed for a reasonable price at your local Best Buy. A backup camera will make your truck safer and a little bit easier to drive. Wireless backup cameras are compatible with every vehicle, since camera feeds can be directed to your phone or tablet if you don't have a screen in your dash.
Whether you're buying a new truck or fixing up an old one, truck accessories can give your vehicle the functionality and comfort you need. Get the job done right, with the right truck accessories.