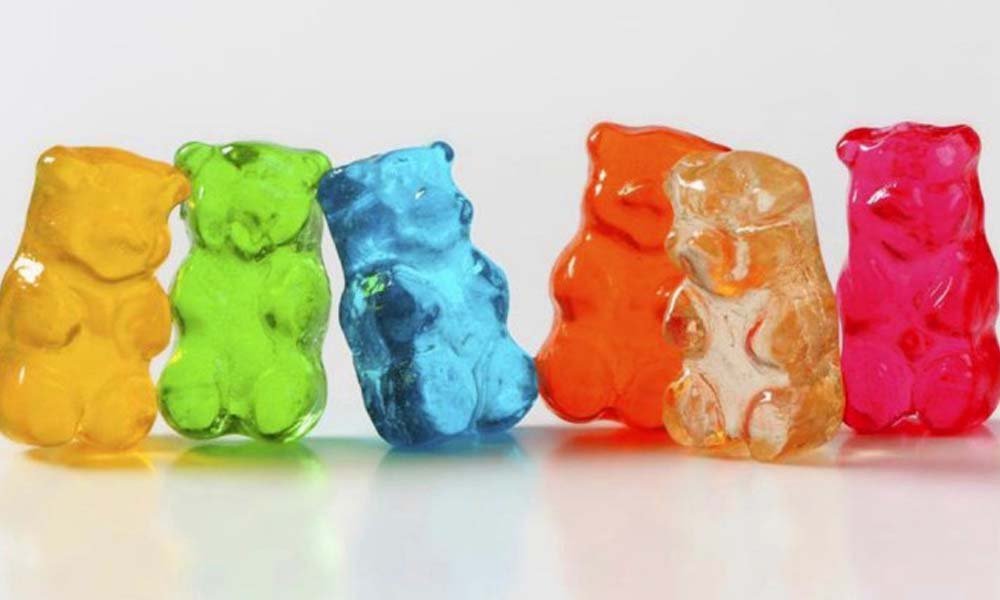 One of the most popular CBD products is the gummy bear. Among many of the edible forms, CBD gummies are the most favorable. It is easy to digest and offers fast effects. If you want to get CBD gummies, then make sure to explore them beforehand. It will let you know a lot of things about them. Why would you use these gummies? Are they effective enough to reduce your mental or physical issues? What are their side effects? You will learn such important information from the discussion below.
In addition to our discussion, you may try to use other CBD forms as well. In that case, you can try CBD oil, capsule, and so on. Although, they don't come in different flavors. But, some items like CBD chocolates and drinks are great alternatives. Their effects and side effects are pretty similar and comparable with gummy. As for now, let's talk about the CBD gummies.
What Are CBD Gummies?
Now, what are CBD gummies? We all know about gummies, right? Some may consider it a desert. Mostly, it is known as a treat item. We often just chew them to get the flavor. Besides, many of them are edible, and you can digest them completely. These gummies are similar to those variants.
But, the difference between a gummy and CBD gummy is the ingredients. CBD gummy contains CBD as one of its major ingredients. Do you know what CBD is? CBD is one of the most used cannabinoids aside from THC. It can affect our neural system from the brain. Moreover, it has many physical health benefits as well.
Are CBD Gummies Effective for Pain?
Usually, it is pretty common to use CBD for pain relief. Surprisingly, this is one of its most effective features. So, you can defiantly use these gummies to hold physical pains. Do you know that our body has an endocannabinoid mechanism? It handles consuming the CBD element and processes within the body.
CBD gummy works by attaching to cannabinoid receptors found throughout the body's pain management system, effectively reducing the body's reaction to pain stimuli and reducing pain experience.. Phytocannabinoids, or cannabinoids contained in the cannabis plant, can interact with CB1 and CB2 receptors. Because of how CBD and other cannabinoids interact with the CB1 and CB2 receptors in your ECS, your body reaps the health advantages of CBD products. Some terpenes have also been discovered to bind to the CB1 and CB2 receptors.
As a result, scientists believe that CBD interacts with your body's CB1 and CB2 receptors to provide a variety of health benefits, including pain relief, nausea relief, and anxiety reduction.
How CBD Gummies Relieve Pain
So, how do CBD gummies for pain work? When you take a gummy, it goes directly to your stomach. From there, it goes into the bloodstream and reaches your brain. Then, the elements affect our neural system individually. It gives several levels of pain relief that give you temporary pain reduction.
Although, the effects are different depending on the pain type. Gummies reduce inflammation that results in less stomach pain. It also reduces skin irritation. As for mental health, it makes your muscles flexible. Thus, the pain that is stuck for a long time runs off temporarily. But, the CBD quality also matters for the outcome. Do you want to get some of them? Then, don't forget to look for the best CBD gummies for pain relief. These are the latest items in the current market that should give you the benefits you desire.
How To Take CBD Gummies for Pain relief?
It has to be the simplest part of our discussion. CBD gummies are edible and completely digestive. So, you can just pick the right flavor and eat them. But, you should not eat them randomly like other gummies. These are more like medicine rather than just a treat. So, make sure to follow a doctor's advice to take them.
Benefits of CBD Gummies
CBD Gummies provide consumers with a lot of fantastic advantages, including a range of delicious tastes, as well as relaxation and better sleep. Let's find out more about what makes CBD Gummies so beneficial to the human body.
Appetite Control
Anxiety & Depression
Inflammation reduction
Skincare
PTSD control
Concentration
Some levels of chronic pain
Insomnia
Sleep issues
Muscle Spasms
You can see these are the common CBD gummies effects. Although, they don't depend on the gummy. Mostly they depend on the cannabinoids it contains. As we are talking about CBD gummies, these are the effects you may get from CBD Gummy. Although, there are different spectrums like broad and full. They contain several other cannabinoids. In that case, you may get similar effects but much deeper.
Side Effects of CBD Gummies
Aside from CBD health benefits, there are many side effects as well. Let's see them below:
Dehydration
Skin rash
Dizziness
Fatigue loss
Appetite change
Stomach ache
Vomiting
Nausea
Diarrhea
Sudden mood change
These are common CBD side effects. If you use a low dosage, then these effects will be pretty minor. You have to drink the proper amount of water and food to fix them. In addition, you have to get proper sleep to manage these side effects. If any of them irritates you more than the common level, make sure to do checkups. Taking a higher dosage or the wrong item can cause severe issues. So, always consult with a doctor before taking them. As a reminder, any item that contains more than 0.3% THC can get you high. So, check the gummy label before buying.
Final Thoughts
You may know that CBD has many forms. Gummies are just one of them. It has multiple flavors and is also edible. You can take a bunch of them anywhere and get them as per necessity. If you are dealing with anxiety or depression, then it will come in quite handy. Because of that, CBD gummies are quite popular among all ages.
Besides, they are also popular to reduce your pain. We mentioned their working procedure, effects, and side effects. So, you are all ready to try them out. As a reminder, don't forget to check out the best CBD brands for gummies so that you may get quality CBD gummy and the effects that comes with it.