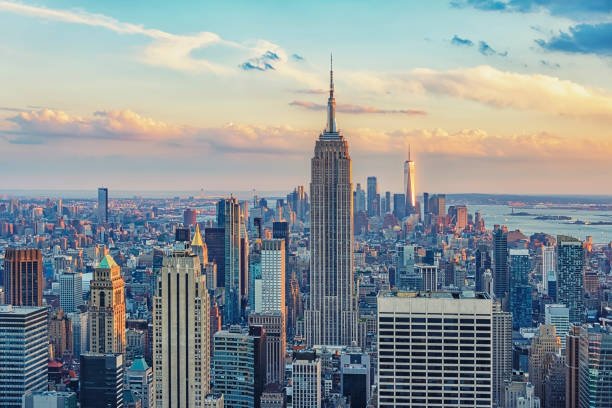 New York is an incredible place to visit and you may feel like you haven't even scratched the surface after spending a week there. However, if you've been to New York a few times or just need a break from its non-stop atmosphere, you're in luck. You can easily go on many day trips from this amazing city, allowing you to have a change of scenery so that you don't get burnt out too quickly. This blog will cover some of the top day trips you could take on your next visit to the Big Apple.
Niagara Falls
You can easily find a bus trip to Niagara Falls from NYC, so if you've always wanted to see this famous natural wonder, you needn't dream any longer. This group of three waterfalls is approximately 12,000 years old and attracts tourists from all around the world. Most waterfalls around the world pale in comparison, so be prepared for a serious sight to behold.
Washington D.C.
If you can't get enough of the city life, Washington D.C. is just a three-and-a-half-hour train journey away from New York. The capital city of the United States, it really is an unmissable experience – so if you get the chance, you should definitely explore its streets. Whether you want to take photos of the Lincoln Memorial or visit one of the Smithsonian Museums, D.C. will welcome you with open arms. If you want to visit the White House and get a tour, you may want to book in advance to avoid disappointment.
Bear Mountain State Park
To breathe some country air after being in New York for a few days, take a trip to Bear Mountain State Park. This area is particularly wonderful in the autumn when you can enjoy all the beautiful colours. However, in the summer there are plenty of great hiking trails where you'll be able to explore the woods and get a great view of the lake.
Sleepy Hollow
Step back in time and visit the colonial era village of Sleepy Hollow. Just twenty miles from New York, you'll be able to leave behind the bustling metropolis and discover a totally different way of life in no time. Not only is Sleepy Hollow a picturesque place, but it also inspired the legend that goes by the same name. As you can probably imagine, the village comes alive at Halloween, so if you're a fan of pumpkins and all things spooky, it's an unmissable hotspot.
Rockaway Beach
If you were debating a trip to New York or the beaches of California but chose a city break instead of a beach getaway, Rockaway Beach will allow you to have the best of both. Just 21 miles away from the city, you'll be able to enjoy the ocean breeze and take a dip if you feel so inclined. It's best enjoyed in warmer weather, but there's nothing stopping you from having a brisk walk there during the winter months either.