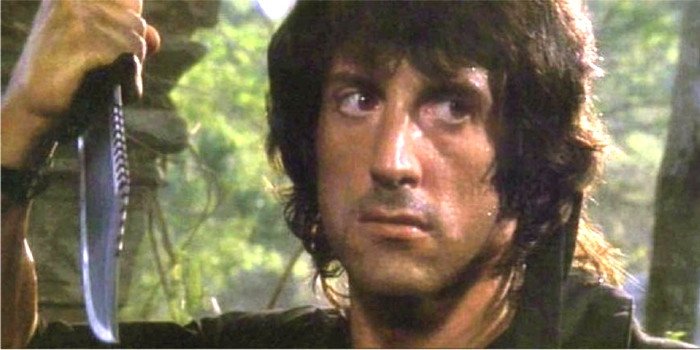 Awesome Fixed-Blade Knives
There are plenty of reasons to carry a knife: you might need to cut strings or wire or fend off Wampa when you're parading around Hoth. So whether you're hunting in the wilderness or looking for a good utility tool, a good fixed-blade knife can come in plenty handy.
Fixed-blade knives (or "survival" knives) don't fold up — hence the name "fixed-blade" — but they're super durable and functional. If you're unsure which blade suits you, these six options should, ahem, point you in the right direction. We tried to vary the price points to provide you options. Lastly, yes, we apologize if we offended you with our lame play on words.

This compact, sturdy knife will come in handy for all your quick-cutting needs. The 1.5-inch, stainless steel blade can be worn around your neck with the included lanyard for increased accessibility. The knife measures 3.25 inches when unsheathed and features a comfortable glass filled nylon handle for a solid grip.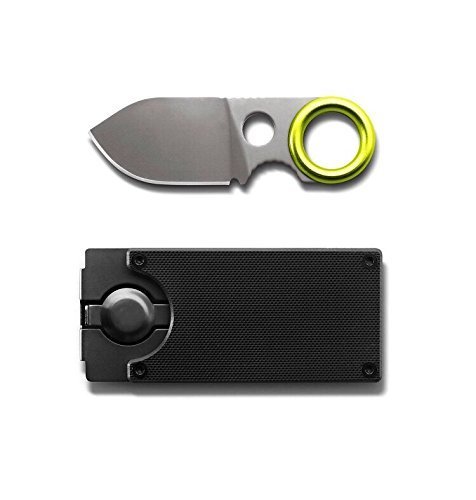 This combination item with a lifetime warranty is stylish and practical with a 1.7-inch blade discreetly embedded in the top of the money clip. It holds up to five credit cards and all your loose bills, and the blade adds functionality for your busy day. The knife features a finger slot and serrated thumb rest for comfortable handling, and the combined apparatus is lightweight and easy to carry.
Featuring a 7-inch blade crafted from carbon steel, the Ka-Bar's plain edge is sharp enough to cut through practically anything that gets in your way while out in the wilderness — vines, small branches, 20-foot pythons, etc. Functionality aside, it looks super badass. And that, of course, will help out tremendously when you're being stalked by a bear.
Classic in design, the 3.8-inch blade and natural antler handle provide a great pairing for this fixed-blade knife. The handle resists moisture and slickness, and a drop-point blade is made from German steel. At $110, it's definitely not the cheapest option on the market — but for those looking for a durable utility knife, it might be worth the investment.

The textured rubber handle provides comfort when gripping, and the blade is sharp enough to get most jobs done. Okay, so it won't hack through bone and you won't get the razor-sharp functionality that you might with the Puma or Ka-Bar knives mentioned earlier. But it'll run you $25, dude. And that's a steal for the quality you get.

What sets this Kershaw fixed-blade knife apart from all the others on the list? Its handsome black handle. Kidding, it's the blade. Featuring a true machete blade of 10 inches in length that's made of carbon steel/powdercoat, the effectiveness of this knife is tough to argue. (And if you try to argue with it, we're guessing the carbon steel will simply cut your mouth off.)
The handle features a comfortable rubber overmold and it comes with a sheath for storage. Another perk: It's easy on the wallet. The downside: It's cumbersome.
The Pukkoo is a belt-knife traditionally used in Finland and features a short yet incredibly sharp blade with a length of only 3.3 inches. Even though the beautiful handle on this knife is relatively non-slip — which is great news for your fingers! — but the lack of a finger guard makes this a knife that only experienced campers and hunters should consider. Also, two-bit stickup artists should definitely consider something cheaper.