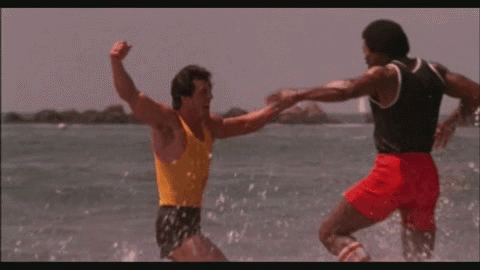 Browsing and purchasing a pair of men's shorts ought to be a simple and easy task. Still, as soon as you start digging into the many fashion styles of today, you'll immediately notice that it's not such a straightforward endeavor after all. The difficulty stems steps in the moment you see some cool shorts in a store or on another dude, and you think to yourself: "yep, that's the pair for me." What usually happens is that you end up not looking the way you wanted, because your proportions are entirely different from other men. For that reason, you have to take care, try out of few types of shorts until you slip into a pair that suits you perfectly. If you're gonna wear several pairs of shorts for the whole summer, you might as well make the effort to find some you will look cool in.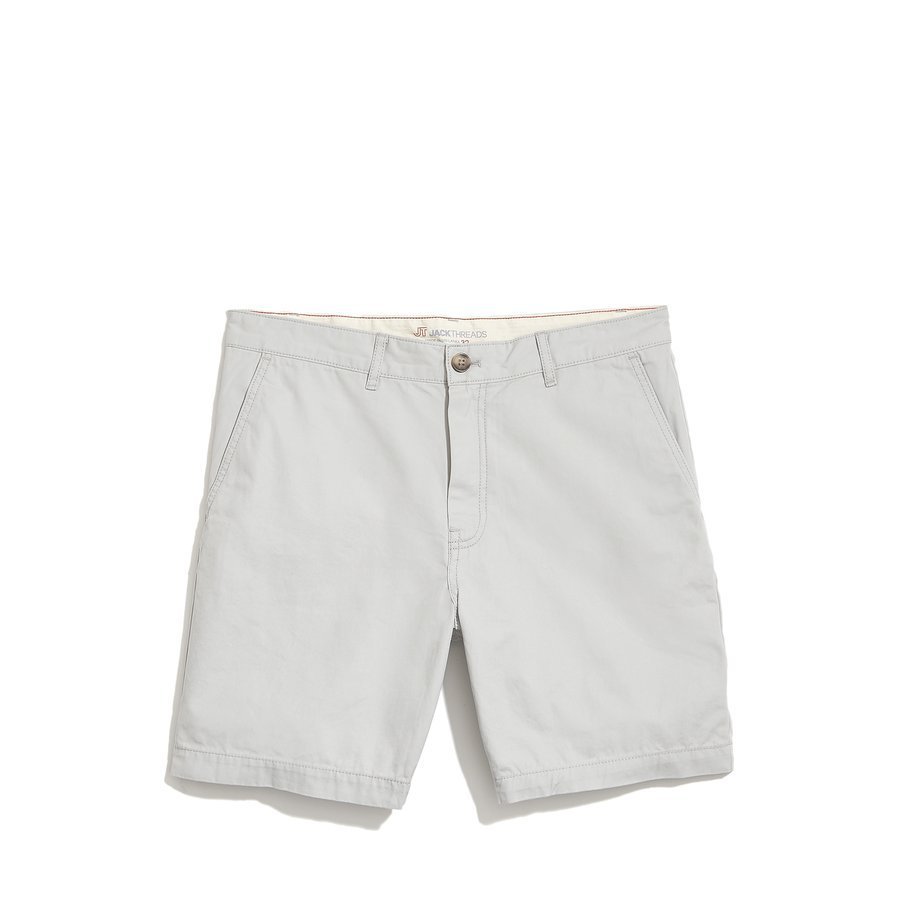 JackThreads Chino Shorts ($39)
When you're yearning to get yourself a pair of summer shorts, but are also keen on having a look that's bit more fancy, well, the JackThreads should suit you perfectly. The coolest part about these snazzy and crisp look shorts is that you'll get top-quality menswear and yet a simple, likeable design. For example, you have the Concrete color one with the striped tee and there's also the untucked classic blue Oxford. The shorts features a 7-inch inseam for slightly taller dudes. And yeah, another major benefit with this particular brand is that you really get an awesome pair of shorts that are also very affordable.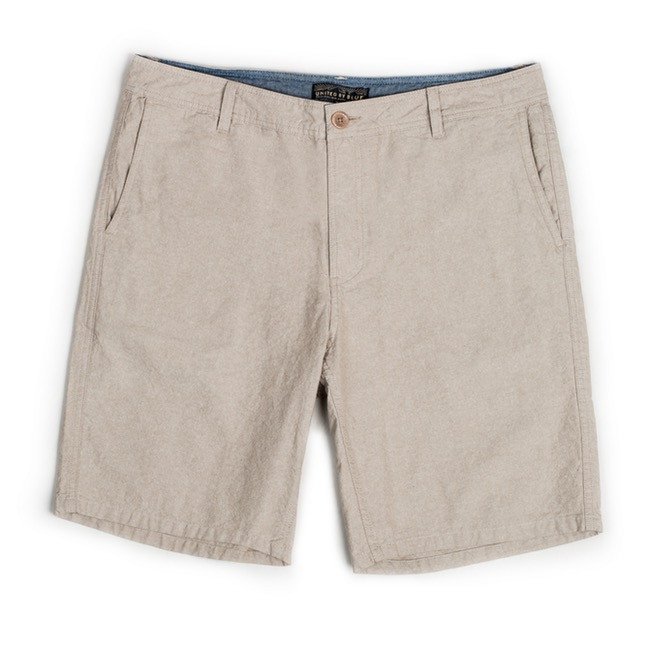 United Blue Selby Chambray Shorts ($55)
This particular shorts has become increasingly popular due to its distinctive look. The tan Chambray shorts are comfortable and go well with a variety of styles. Featuring 100% organic cotton chambray and slim fit, they are also easy to mix with a wide range of colors. There's also the United By Blue variant that, of course, has a lovely hue bluish hue to it. Without any doubt, it's one of the top choices for this summer.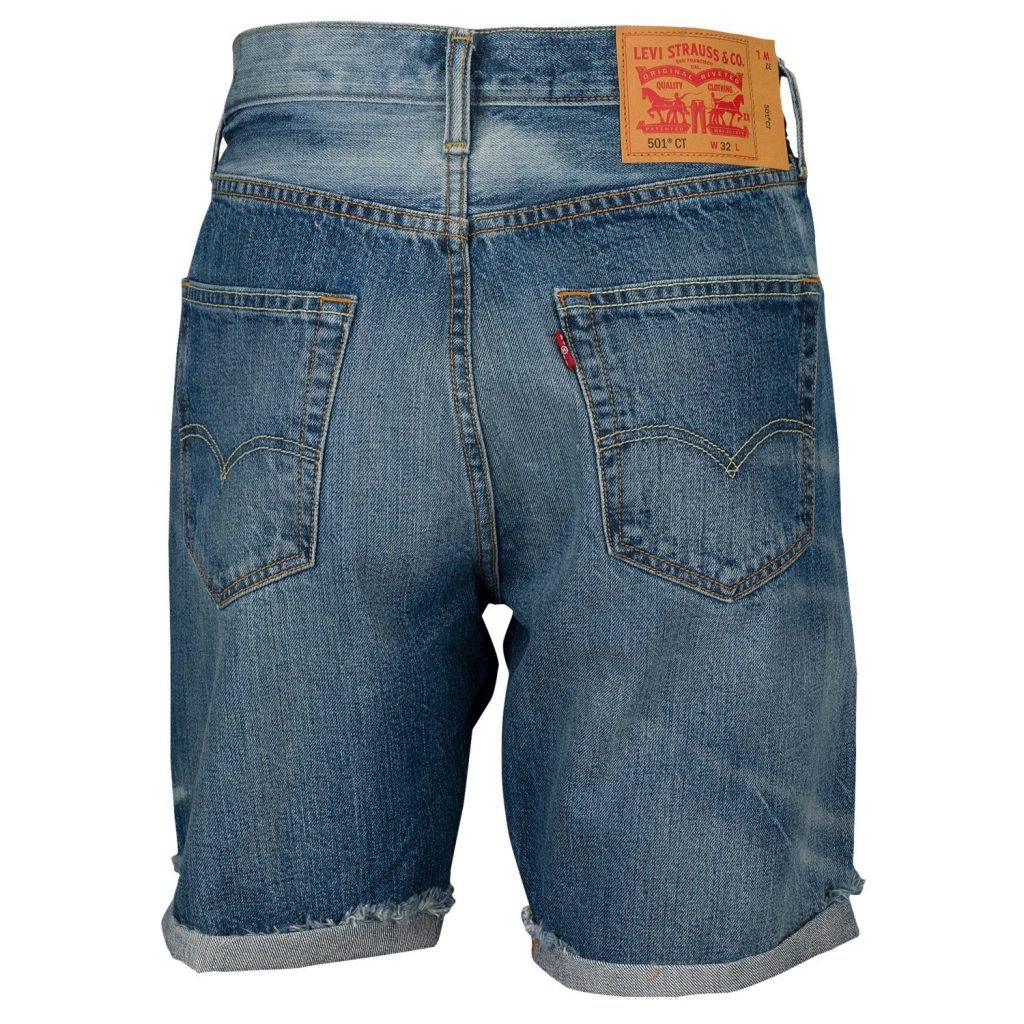 Levi's 501 CT Shorts ($40-$58)
Levi has a huge summer collection on offer every summer season, and this year is no exception. The ever-popular 501 series is back, tapered (CT) in light-wash were modified now and are slightly shorter. Featuring 99% cotton and 1% elastine, the shorts have their recognizable straight fit and signature button fly, and are of course made to last for quite some time, staying true to the company's tradition. They also have the comfy stretch denim and a clean-finished hem. The model comes in a number of different colors and the prices range from 40 to around 60 bucks.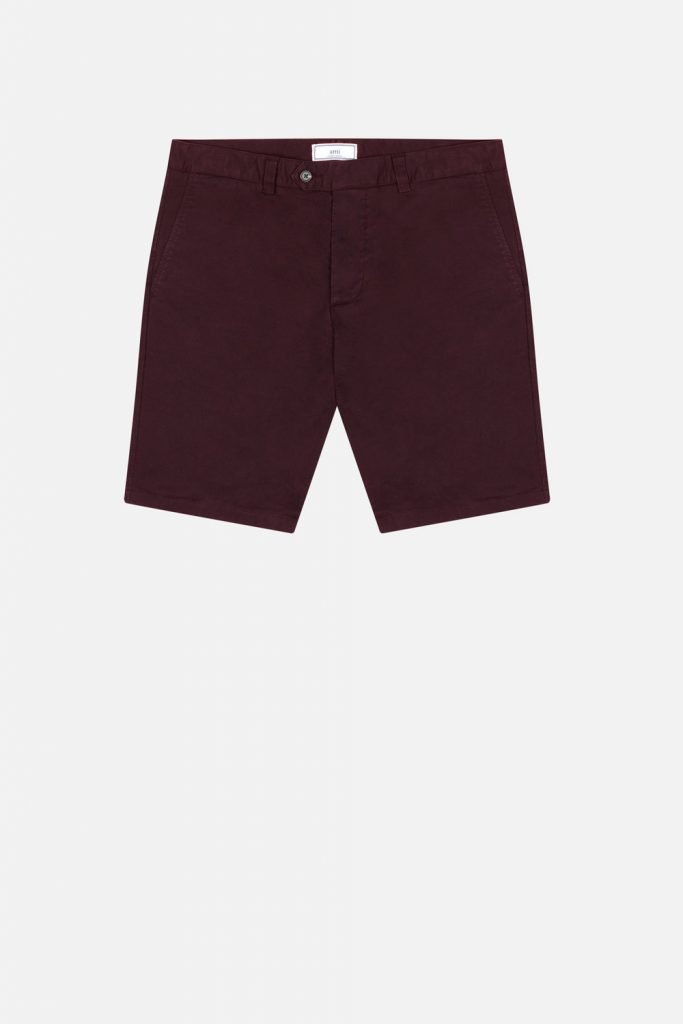 Ami Alexandre Mattiussi Bermuda Shorts ($187)
The stretch cotton Bermuda shorts, crafted by Ami Alexandre Mattiussi, are expertly tailored for a straight-leg fit. Boasting a dashing burgundy color, the shorts are composed from cotton (98%) with a smidget of spandex/elastane (2%) to allow for that welcomed flexibility. In case you've missed it, these shorts are definitely all about style and represent the latest efforts of Parisian menswear company, Ami, which was founded by Alexandre Mattiussi who is known for relying on a specific, yet down-to-earth street-savvy style. Mattiussi had previously been employed by Dior, Givenchy and Marc Jacobs, where he also expressed his unique creativity in fashion; that is until launched his own brand of 'contemporary cool' in 2011.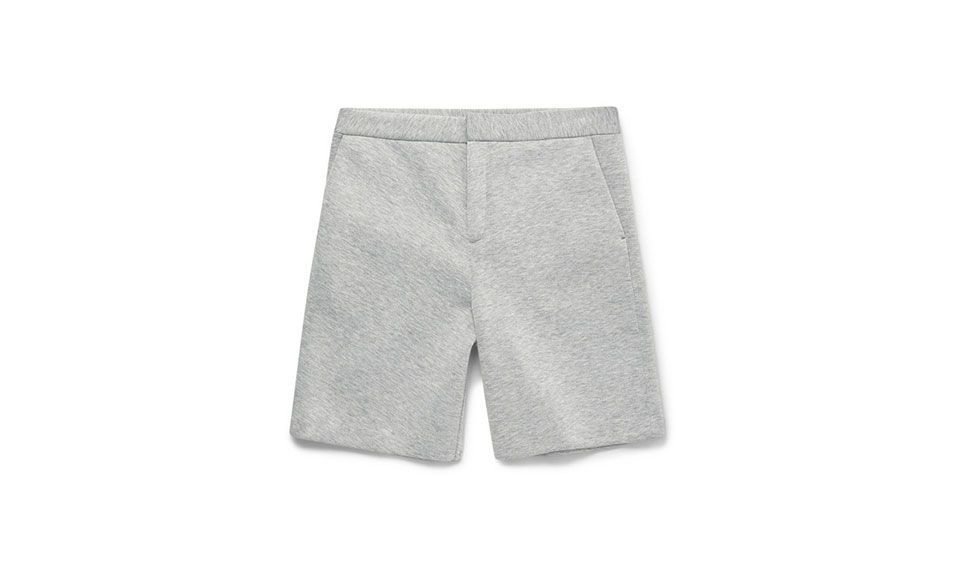 Alexander Wang Shorts for Men ($280)
Okay, what we have here is a no-messing-about men's shorts that were made from neoprene. They are drop-crotched and wide-legged to allow for plenty of room and comfort. Alexander Wang's shorts make you look very smart. That welcomed smartness is effectively combined with a sportish look. The shorts are cut from spongy scuba-jersey, crafted to be lightweight and to keep their shape over time. These shorts reinforce the age-old saying: You get what you pay for.