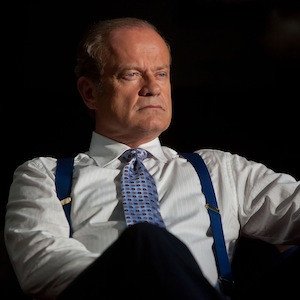 Last week, Chicago Mayor Tom Kane had a bad reaction to medication and peed in his bed. That was humiliating — though to be fair, real-life politicians humiliated themselves way more in the past week — so it'll be interesting to see how Kane recovers in tonight's episode. Also pretty interesting? The fact that you could win a $1,000 AmEx gift card and a poster signed by members of the cast just for watching the episode and then answering a question in the comments section below. Here's how:
Step 1: Watch Boss on Starz tonight at 10pm ET/PT and Like ModernMan.com on Facebook.
Step 2: Answer this question about the episode in the comments below: The issue of a yellow-colored item was discussed several times. What item was everyone referring to?
You can submit your answer until 11:59pm on November 18. Good luck winning the $1,000!