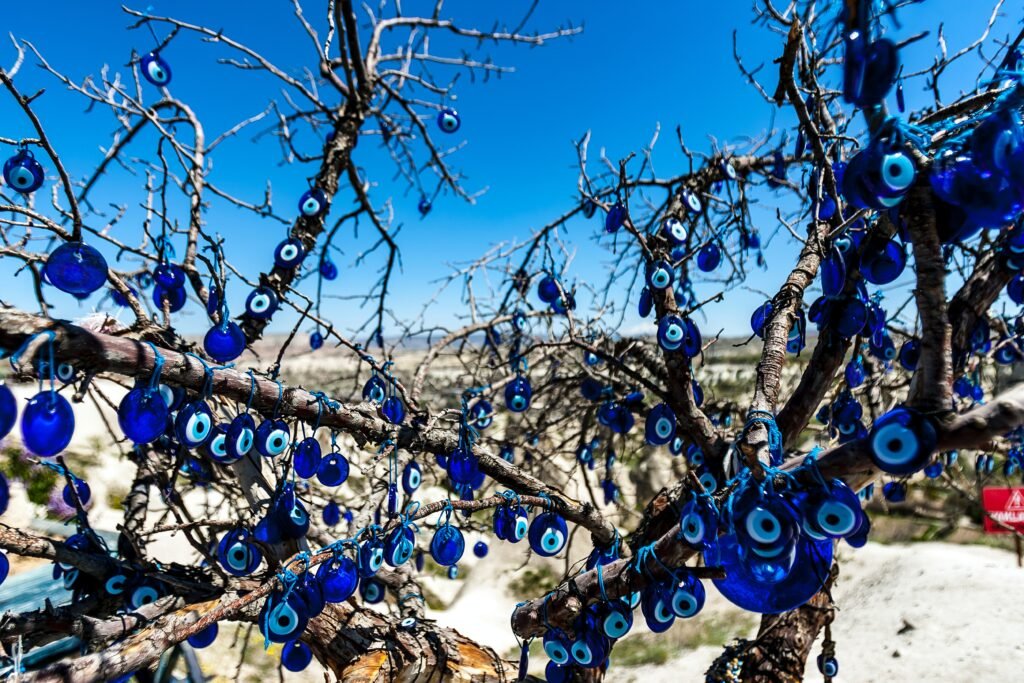 Protective jewelry that doubles down as a beautifying accessory is a rarity. However, if you are willing to invest in the lucky eye or evil eye jewelry, you can get hold of options that are both powerful and eye-pleasing, at the same time. Despite the concept of the evil eye being around for a long time, a majority of us never actually valued the trendy and aesthetic aspects of the same. Mostly considered as a spiritual accessory to ward off malicious glares, evil eye jewelry has evolved with time with manufacturers adhering to every trendsetting and fashionable aspect.
Trendy is the new Powerful
It is evident that the evil eye has made a comeback in 2020 considering the recent turn of events. However, unlike the past decade, the jewelry trends have changed considerably with aesthetics being one of the more prior aspects to rely on. Then again, despite getting trendier with time, pieces of evil eye jewelry haven't lost their magic touch and are still as effective as they used to be, provided you purchase them from credible sources.
More about Bracelets
Unlike a necklace, an evil eye bracelet is a more compact and easy-to-handle accessory. Most importantly, manufacturers are trying to experiment more with the design of these bracelets without compromising the efficacy of the same. Not just that, evil eye bracelets offer additional flexibility of pairing spiritual stones with the primary symbol. As per requirements, you can pair Citrine, Hematite, Ruby, and other important stones for extracting the most out of the spiritual combination.
Red String Bracelets, Evil Eye, and other Pairings
When it comes to warding off the evil glares, the evil eye works best with the red strings. Regardless of the culture, red string bracelets can be worn as per the ritual and the efficacy can be amplified further with the evil eye added into the mix.
Apart from the red string, you can easily pair other elusive crystals with an evil eye setup. While a necklace would only allow you to pair a single stone or pendant, trendy bracelets are open to customization and can offer other benefits besides evil eye protection. Furthermore, bracelets with gold and silver accents look way better than other evil eye wearables.
Are Evil Eye bracelets as effective as they promise to be?
Individuals who are looking to ward off the malicious glares and curses without having to rely on more pronounced accessories can opt for evil eye bracelets. However, the smaller footprint doesn't restrict the capabilities of the product as they are equally effective when compared to necklaces, shoes, or motifs.Then again, unlike other products, bracelets are way more expressive as they offer ample structural real-estate to the manufacturers. The innovative and circular layout allows designers to pair high-end stones for covering other intentions, including Amethyst for health, Rose Quartz for love, and other options for amplifying the protective cover that the evil eye symbol projects upon you.