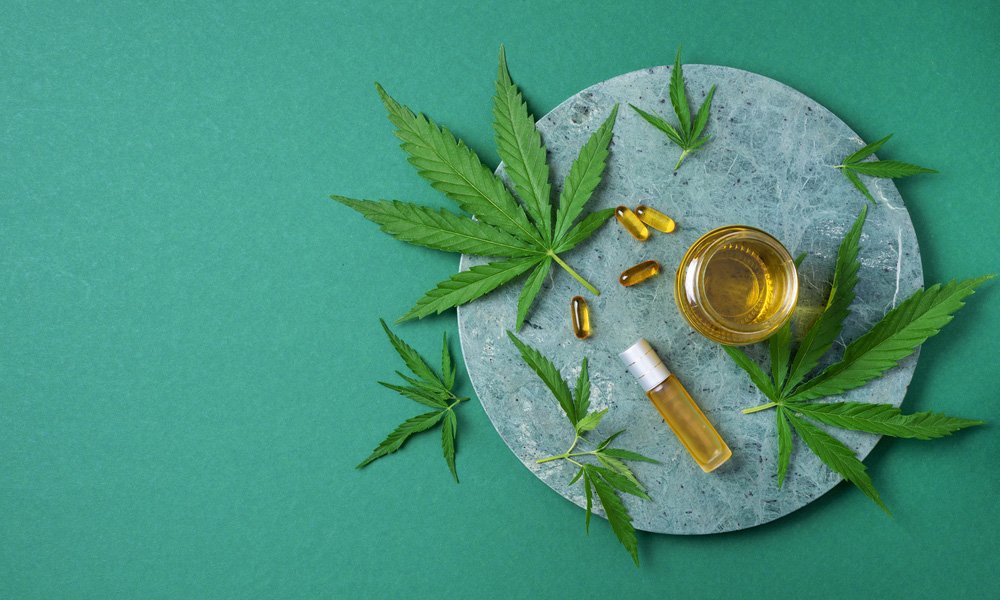 A survey indicates that around a third of Americans have at least used CBD at some point. This simply indicates how CBD has become a popular source of alternative medicine. This is because many research on CBD has shown huge potentials in reducing a wide range of health complications, including emotional issues and physical discomfort. This makes it a good alternative to opioids and most medications. CBD is also versatile; hence you can find it in several forms, including oils and capsules. This article provides a detailed comparison between CBD oil and CBD capsules along with their advantages and disadvantages.
CBD Oil vs. CBD Capsules: A Detailed Comparison
Which product should you go for when comparing CBD oil vs. CBD capsules? Well, they all have their differences, even though they work to promote wellness. Here is their detailed comparison review, with advantages and disadvantages.
What is CBD Oil?
CBD oil is a CBD extract that's infused with a carrier oil such as MCT coconut oil. This product usually comes in a bottle with a dropper or an in-built pipette. To use CBD oil, you need to place a few drops under the tongue and wait for a few minutes before spitting.
From there, the compound will find its way into the circulatory system through the blood vessels under the tongue. Alternatively, you can use it by mixing it with your favorite food or drinks. It normally takes 15-20 minutes for you to finally experience the effects of CBD oil. You can find CBD oil in flavored or unflavored form, with a distinct raw test of hemp.
Advantages of CBD Oil
There are some advantages of CBD oil, and those are:
This only takes a few minutes for you to experience the effects. This makes the oil ideal for those who are seeking quick relief.
There is flexibility in dosage administration as you can conveniently do this using the dropper.
CBD oil has an extremely high level of bioavailability. This means that much of the CBD you will consume will find its way into the bloodstream.
You can find the oil in three types: full-spectrum, broad-spectrum, and isolate. Besides that, oil products on the market are available in a huge variety of flavors and potencies.
Disadvantages of CBD Oil
There are some disadvantages of CBD oil:
Unflavored CBD oil usually leaves an annoying earthy flavor that lingers for a long time.
CBD oil doesn't offer discreetness since you have to constantly use the drop. It would definitely be uncomfortable to use a dropper in a public setting.
It doesn't offer convenience and ease of use, especially if you are on the move.
What are CBD Capsules?
CBD capsules consist of CBD extract filled in a capsule. The products are normally found in a gel form and are usually tasteless and flavorless. Generally, they appear like other pills or capsules, and users need to swallow them with a glass of water. The compound will have to pass through the digestive tract and undergo metabolism in the liver before finally finding its way to the circulatory system. This can take up to 90 minutes or more. CBD capsules are typically made of gel or non-gelatinous casing.
Advantages of CBD Capsules
The advantages of CBD capsules are:
They provide ease of use. They are beginner-friendly, and you can easily incorporate them into your daily wellness plan.
They are flavorless and tasteless. Most premium CBD capsules are usually available in the form of encapsulated supplements.
These products offer discreetness. You can take them even in public settings. Besides that, they are ideal for use when you are on the move since they are weightless and look like most supplements.
Disadvantages of CBD Capsules
The disadvantages of CBD capsules are:
They generally have a low bioavailability. This means that much of the CBD is usually lost or excreted, and so a significant potency is lost along the way.
They are mainly found in isolate form; hence there is no product variation based on the type of CBD.
It's difficult to adjust the dosage effectively since the capsules are only available in fixed servings.
CBD Oil or Capsules: Which is Better?
Both CBD capsules and oils have different profiles. Before finally deciding, ensure that you map out your priorities and the different profiles of these products. Because if you want to get the best results using CBD products, then you have to get your CBD capsule or the oils from the best and the most trustable brands. Also, there are some important questions to ask yourself include:
Type of CBD: The three types of CBD extract: Isolate, broad-spectrum, and full spectrum. Isolate is solely made up of CBD compound only without any other plant material. Full-spectrum CBD has all the plant materials, including CBD, terpenes, trace THC content, flavonoids, lipids, and other cannabinoids. Broad-spectrum CBD is similar to full-spectrum CBD, only that it doesn't have THC. In most cases, CBD capsules are made up of CBD isolate. However, you can find CBD oil in all three forms of extract. But, if you are looking for a product with more versatility and strength options, consider CBD oil.
Dosage: CBD capsules offer a high level of dosage precision since they come in pre-dosed servings. You can take 10, 20, or even 25 mg capsules. Meanwhile, CBD oil offers dosage flexibility since you can easily adjust the number of oil drops.
Flavor/taste: Do you want to avoid the raw taste and smell of hemp? If that's the case, then consider choosing CBD capsules. They are tasteless and odorless.
Bioavailability and length of the effects: CBD oil has better bioavailability than CBD capsules. Much of the cannabis compound will easily find its way into the bloodstream. The onset of CBD oil's effects is normally within 15-30 minutes and can last up to 6 hours. On the other hand, the effects of capsules usually take longer to kickstart, sometimes up to 90 minutes or more. However, these effects can last up to 10 hours.
Convenience: CBD capsules offer the ultimate user convenience. They are easy to use and guarantee users' discreetness. It can be difficult to use a pipette or dropper that comes with CBD oil in a public setting.
Final Thoughts
Comparing CBD oil vs. CBD capsules, which one is the best alternative? There is a significant difference between these two CBD products. As a result, they produce different user experiences. To find the best product between the two, it's important to assess why and how you want to utilize CBD. Do you want to use CBD as a short-term solution or for long-term use? Do you want a CBD product that produces effects quickly or a product whose effects will last for longer? Additionally, what type of plant extract do you want to use? All these features will help you make the right decision. The goal is to ensure that you fully map up the differences between CBD oil and CBD capsules. Thereafter, you can pick one which matches your preferences and can fully cater to your needs.