CBD oil products are wildly varied, and there is a lot of factors that can make one product better or worse for your unique situation. Here's a how to guide.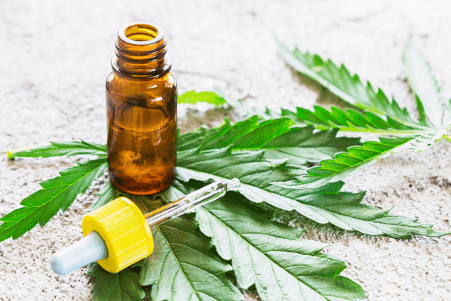 The CBD oil market is projected to grow by $3.52 billion between 2020 and 2024. The undeniable health benefits of CBD oil are the main drivers of this industry. As it stands, the number of CBD oil products in the market is overwhelming.
How do you choose the right CBD oil products given the flooding market? You need to buy CBD products based on your situation. There are several considerations to factor in when buying your CBD oil.
If you're wondering how to choose one CBD product over the other, you're in luck. Here's a guide on how to choose the right CBD products.
Define Your Reason for Buying CBD
CBD products have a host of benefits. Other than CBD oil for pain, people tend to get the product to treat other conditions like anxiety and sleep disorders. Your goal will determine the product you purchase.
Start by analyzing your situation before making an order for the supplement. Are you experiencing chronic pain, maybe on your joints or muscles? CBD gel, balm, or cream can be an ideal option.
If you have restless nights, a full-spectrum CBD oil enriched with lavender oil might be the best deal. For digestive issues, CBD in the form of edibles and capsules can work magic. Unless you establish the 'why,' you can't get the right CBD oil products.
Dosage and Concentration
Do you know what happens if you use too much CBD oil? Well, just like too much of anything is harmful, CBD consumed in large quantities can be toxic. It would help to stick to the appropriate CBD oil dosage and concentration.
Ideally, start your treatment with smaller CBD doses then increase your dosage gradually. Within a few days, you will see improvements to establish the suitability of the CBD strength. If you experience adverse side effects, it would be best to reduce the strength or the dosage.
Experts further recommend starting your CBD intake with products that have low potency. Based on how your organs react, you can increase the potency. Note that bodies react differently, and the CBD oil that your friend used for anxiety attacks can backfire on you.
For first-timers, CBD oils are the best form of CBD products, as it is easier to track the amount you take using a dropper. You can use the oil as an addition to your meals, topical application, and even internally.
CBD Isolate vs. Full Spectrum
When buying CBD products, you have to choose between a CBD isolate or full-spectrum CBD products. The full-spectrum refers to products with a high number of cannabinoids. People opting for the full-spectrum CBD oil often want the synergistic effects of these products.
Conversely, CBD isolates only have the cannabidiol. They are often in the form of wax or powder. You can consume the isolates by adding to your meals, sublingually, or dabbing. CBD isolates are the best option if you want a product that doesn't have any THC.
If you want to treat a range of conditions such as stress, inflammation, sleep, or mood disorders, a full-spectrum CBD is the best choice. You can check out any other active ingredient on your CBD oil to predict its effectiveness.
Check the Source of CBD Oil Products
The hemp varieties from Europe have 0.5-4.0% of CBD when dry. However, newer varieties have at least 7-8% of CBD due to breeding. You need to check the source of your products to determine the CBD amount they might be having.
Research more to know if the hemp plant used grew on fertile soil. Such details will allow you to buy high-quality CBD oil products. If the hemp plant grew on land containing heavy metals such as lead and mercury, the end product is likely to be contaminated.
With the growing competition, some manufacturers have been using low-quality hemp for their CBD oil. The end product will be less expensive, but it can be unfit for human consumption. It would help if you vetted the manufacturer and research widely to know the CBD product you're about to purchase.
You can limit yourself to products made from U.S. grown hemp. The U.S. farmers growing hemp have to get their certifications from the agriculture state departments. You can confirm this information from the manufacturer's or sellers' websites.
Consumption Method
The variety of CBD products makes it almost impossible to choose one over the other. You might want to establish the preferred mode of consumption to know which CBD product to buy. Your condition will determine the best CBD products.
CBD oil is arguably the most popular CBD product. The oils are versatile as you can apply on the skin, sublingually, or even cook with the oil. Having the CBD under your tongue is one way you can have the product reach your entire body within seconds.
CBD topicals are used externally. They include balms, bath bombs, salves, and creams. Applying CBD on the skin enables the product to reach the endocannabinoid receptors. The topicals are mostly used by athletes and other people who are likely to get physical injuries.
Suppose you want CBD products that you can take while on the move, CBD capsules are a great option. They are like the typical pills, and you don't have to feel intimidated by popping one in the office without raising eyebrows. Getting the right serving size with the capsules remains one of the major drawbacks!
CBD Oil Products Are Increasingly Replacing Traditional Medicine
The benefits of CBD oil products are undeniable. However, given the CBDs conflicting nature, you need to be extra keen when buying the products. It would also help to work with your doctor to establish the right dosage and strength of CBD oil for your condition.
Unlike other medications, regulations surrounding CBD oil production remain scanty. Failure to execute your due diligence with CBD products can make you settle for the wrong product. You need to know more about the manufacturing, mode of consumption, dosage, and strength before purchasing.
Our blog is the to-go site for reviews! You'll also get great tips on gardening, crafts, pens, and a range of fantastic recipes.