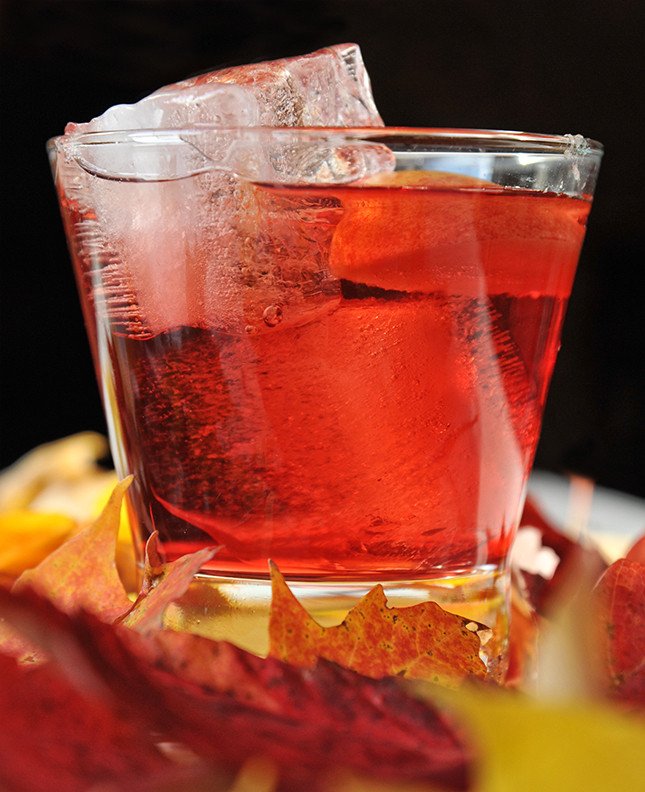 Adding an extra ingredient can give booze new life. For example, vodka on its own? If you rip cupfuls of that, our hat goes off to you en route to the sober house, sir. But add orange juice or cranberry juice, and it's immediately more drinkable.
That said, we like our whiskey or bourbon neat — especially in the fall or winter. But we also like variety. Switching things up keeps things fresh. Crown Royal Apple does just that. And when you toss in some cranberry, you get a fall-inspired cocktail recipe that's both refreshing and delicious.

CROWN ROYAL REGAL APPLE CROWNBERRY APPLE
Ingredients:
1.5 oz. Crown Royal Regal Apple whiskey
4 oz. Cranberry juice
Make It: 
Add Crown Royal Regal Apple to a glass filled with ice
Top it off with cranberry juice; stir
Garnish with an apple wedge

*Photography by Erica Schultz.