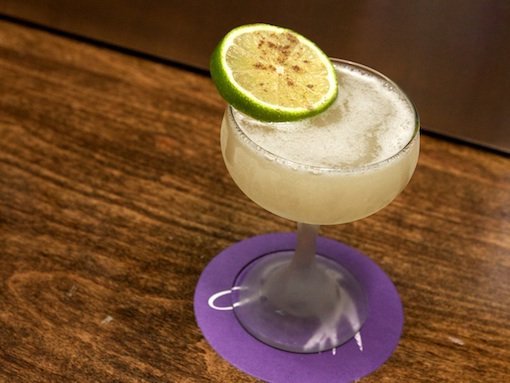 Bourbon, rye, scotch, brandy, dark rum. No, those are not the contents of our desk drawers at the office. Okay, they are the contents of our desk drawers — but more important than that, they're all brown liquors that work great in cocktails. That's right, scotch doesn't always need to be drunk straight, and brandy doesn't need to be taken from a snifter whilst wearing a smoking jacket. In fact, these brown spirits are tailor-made for winter cocktails, and so we asked bartenders from all over the country to give us some of their best brown-liquor cocktail recipes.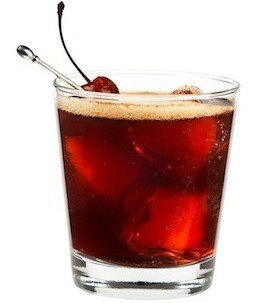 BOURBON
Basil Hayden's Autumn Harvest
• 2 parts Basil Hayden's Bourbon
• ¾ parts Heering Cherry Liqueur
• 1 dash Fee Brothers Old Fashioned Aromatic Bitters
• 2 parts Milk Stout Beer
• Fresh Nutmeg
Combine Basil Hayden's, cherry liqueur, and bitters in a mixing glass. Add ice and shake. Roll in the milk stout beer. Strain into an old fashioned glass with ice. Garnish with freshly grated nutmeg and cherry.
Knob Creek Sour Ginger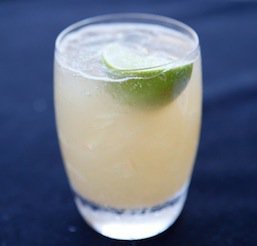 2 parts Fresh Squeezed Ruby Grapefruit Juice
• 1¼ parts Knob Creek Bourbon
• ¾ part Domaine de Canton® Ginger Liqueur
• ½ part Lemon Juice
• Lime Wedge stuffed with Candied Ginger
Combine all ingredients in a Boston shaker. Add ice and shake. Strain over ice in a rocks glass. Squeeze the lime wedge to disperse the candied ginger into the drink.