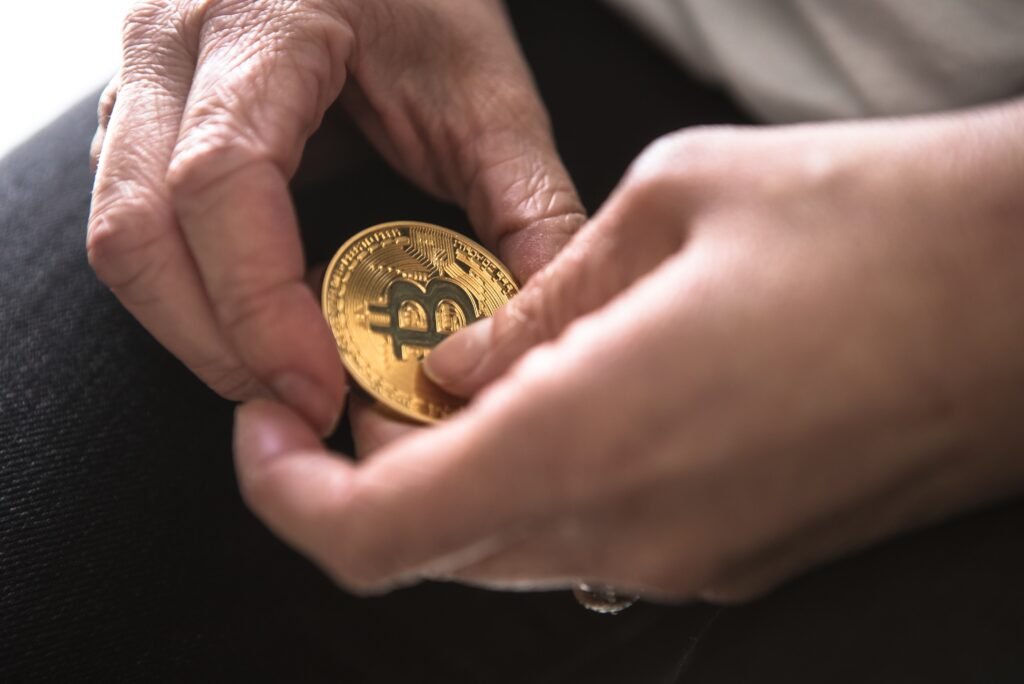 How to Swap BTC for USDT to Avoid Volatility? 
What if you had the best of both worlds: the stability of fiat currency combined with the flexibility and privacy of cryptocurrency? Stablecoins were made to provide this exact solution, and one token, Tether (USDT), is doing a great job at it. It is an excellent option for protecting your crypto wealth from aggressive price changes. USDT is also widely accepted as a form of payment.
Today we'll discuss why stablecoins matter, what makes USDT a safe bet, and how to swap your BTC to USDT through Godex's privacy-centric exchange platform.
What Is the Point of Stablecoins?
The biggest benefit of stablecoins is stability. Their value is pegged to the value of real-world currencies or commodities like gold, which makes their worth quite predictable. They give users some peace of mind that their digital assets will be as valuable tomorrow as they are today.
By swapping your crypto assets to a stablecoin, you can protect your assets from aggressive price changes at a fraction of the time and cost of swapping crypto and fiat currency.
Stablecoins reduce the need for intermediaries during financial transactions, too. While you'd need to involve a few financial institutions to send fiat currency to anyone, you'll only need a wallet address and an exchange to transact with someone through stablecoins. Since stablecoin prices are predictable, all parties involved in the transaction will indulge in a fair exchange of value.
USDT: The Safest Bet
While there are many stablecoins to choose from today, Tether (USDT) has proven to be the safest option. For starters, this stablecoin that was launched in 2014 has stood the test of time. Today, it dominates the stablecoin niche, controlling about 40% of the market share.
Tether is pegged to the US dollar, which is the world's reserve currency. Since the US dollar is relatively stable in comparison to other currencies, you can rest assured that any digital asset you swap for USDT will maintain its value.
Tether is also quite liquid, and turning your USDT to dollars is guaranteed. Case in point, in May 2022, Tether supported a record-high redemption of $7 billion from USDT without a hiccup. You won't have to worry about facing hurdles when swapping your USDT for dollars.
How to Swap BTC for USDT?
Godex is among the best exchanges to swap your BTC for USDT. To initiate the swap on Godex, you'll need to:
Visit the Godex website.
You'll find two fields at the center of the page. Click on the "You Send" field and choose the token you want to swap (BTC). Fill in the amount of Bitcoin you want to swap.
Click on the "You Get" field and choose the token you want to receive (USDT). The field will autofill with the amount of USDT that will reflect on your wallet.
If you're comfortable with the exchange rate, click the "Exchange" button. A field for the "Destination Address" will appear.
Fill the "Destination Address" field with the wallet address where you'd like to receive your USDT. Right below this field, you can also choose the network you'd like to receive your USDT in.
Crosscheck the data you've provided for accuracy before pressing the "Exchange" button again.
You'll receive a deposit address to which you should send your BTC. Wait for your USDT to reflect on your wallet.
Godex is a great option due to its privacy-centric services. The exchange doesn't require your personal information for you to use it. Even better, it has a quick transaction time of 5 to 30 minutes and maintains constant transaction rates from the initiation of a transaction to its execution. You can also quickly compare coins like BTC vs BCH among other coins to have the best overview of the coin to invest in.
To Sum Up
It's a hassle to turn your Bitcoin back to fiat currency every time to protect your hard-earned cash from volatility. USDT allows you to seamlessly protect your crypto assets from volatility without having to leave the crypto ecosystem. Even better, you can easily transact using USDT, since people can trust that they're being paid in the equivalent US dollar value.