The coronavirus lockdown has impacted many industries. One of the most significant impacts has been on sports. Sports were one of the first events to be shut down due to corona. The crowds of fans that these events draw would certainly pose a severe risk for spreading the virus.
The lockdown has seen many fans of sports turning to games for entertainment. Whether it's for esports games, online betting, or online sports gaming, there's plenty on offer.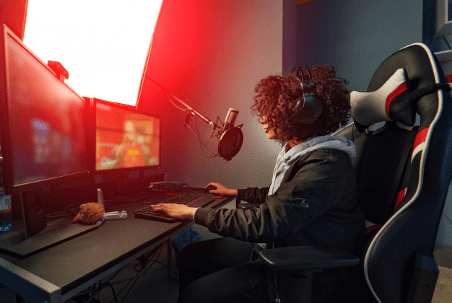 What are eSports?
Many people have found gaming as a way to survive the hardship imposed by the quarantine, and this has seen an increase in esports. This is a type of sports tournament in which the competitors play video games to battle it out for prizes. Esports games can provide the excitement that most sports fans are looking for.
Esports games were initially more friendly competition matches. In the 2000s, professional players started to play in the tournaments. There was also an increase in the number of live-streamed esports games. This is where the most significant rise in popularity happened.
Today, esports is a massive part of the video gaming industry. Many big video gaming providers fund worldwide gaming tournaments. These draw huge crowds, both in-person and online.
The esports games industry was not as impacted by the coronavirus, as players can still compete with each other from the comfort of their own homes. The sports fans turning to games at this time has seen an increase in people enjoying esports. Whether you want to join an amateur tournament or check out some live streams of the action, this is an exciting alternative to sporting events.
Sports-themed online games
If you're a sports fan, there are plenty of sports video games to play in quarantine. Many people are using gaming as a way through quarantine. You can still enjoy your love of sports while doing this.
Apart from esports games, there are other sports-based video games available. These include football sims, sports-based slots, and sports betting-inspired games. Below we've listed some of the best sports-themed online games for you to try.
Fifa 2018
This EA game has been one of the top sports games on offer for a considerable time. The more recent addition of a single-player story mode has made this even more inclusive and exciting for players. It's well represented in the online community, so you can always find someone to have a game with.
Slots
There are a considerable number of online slots with sports-themes. These will also incorporate the betting element of sports, if that's something you enjoy. These can be played online for free or for real money at casinos.
Below are some of the top sports slot titles. If you're looking to play at a casino, you should check out the best online casino Canada reviews for some of the top places to play.
Football: Champions Cup
Frankie Dettori's Magic Seven (Horse Racing)
Fisticuffs (Boxing)
Centre Court (Tennis)
Rugby Star
Cricket Star
Baseball Star
Breakaway (Ice Hockey).
Football Manager 2018
Another prevalent game among the sports-gaming community. This allows you to scout and manage your own team, and attempt to advance through the leagues. The all-consuming and immersive play is excellent for gaming your way through quarantine.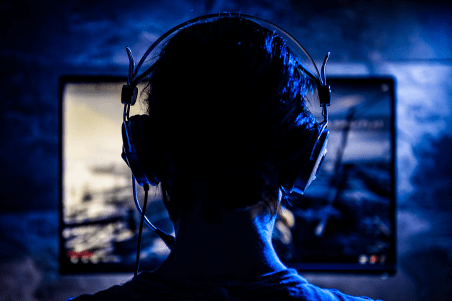 Fantasy Sports for Bettors
If you're someone who enjoys sports betting, there are online alternatives for you as well. Fantasy sports betting is something that's been around for a while. You can bet on various leagues and tournaments, just as you would for real sports.
The way that fantasy sports work is that people can create their own teams from real sports players. The teams are then scored based on the players' actual game performance. These fantasy teams can compete against each other in actual sports leagues.
The outcomes are computer-generated, based on the actual player information. You can bet on these outcomes at various sites. You'll find most of the usual betting opportunities, as well as special markets, for individual tournaments.
The information in this article is presented using tips from Lucas Goldberg, our expert in guest post writing.
Conclusion
Sports turning into games during lockdown has brought fans from two different industries together. There are so many online sites to look at if you're a sports fan. Join other players who are gaming their way through quarantine.