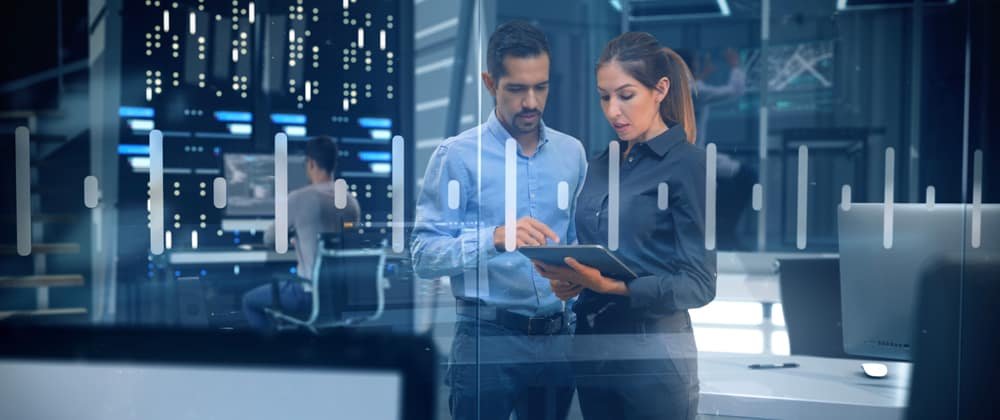 If your IT staff is spending too much time troubleshooting, and unable to focus on their core business. So it may be time to consider IT infrastructure management outsourcing. This model has become a real relief for companies that want to reduce the stress of maintaining and improving the most important aspects of their infrastructure. Nowadays, the business has to work 24/7, so outsourcing infrastructure management is a big help, apart from reducing service and support costs by up to 40 percent, in this article we will tell you all the benefits.
Why has IT outsourcing become an important step in business life?
Questions related to the set of competent profiles
Managing your entire on-premises infrastructure is increasingly difficult. The complexity of IT services and the difficulty of stabilizing the IT architecture, even for an organization consisting of a dozen people, can be a serious challenge.
That is why it is necessary to use a multidisciplinary outsourcing company to support your local IT infrastructure. However, such profiles are rare, which implies specific qualification work on the part of human resources to select the necessary profiles.
Therefore, the shortage of multi-skilled profiles in the labor market is one of the first explanations why a company will turn to IT outsourcing. It will be easier to deport your IT management to a specialized provider. In addition, this barrier to IT support in the company represents a significant financial burden in addition to being a limitation in recruitment.
IT outsourcing provides an opportunity to cover all needs, from consulting to operational implementation
Often, when a company walks through the data center door to house part of its information system, it ends up delegating management of its IT infrastructure and services more broadly than originally intended.
And the explanation is relatively simple. Why keep some servers, virtual machines, or business solutions, when a host can offer them with a high level of security, guarantee, and confidence, whose potential cost, if the company had to carry it on its own, would be too high?
The entire range of services is available at one point. By outsourcing, a company frees itself from technical difficulties and security to enter into a consulting relationship where it can develop its IT as its business evolves.
What is IT infrastructure management outsourcing?
Basically, a managed IT service consists of outsourcing, to one degree or another, the administration of the organization's technological infrastructure.
With the help of this service, the management of technological solutions used by the organization is carried out remotely by a third party, which, depending on the degree of management requested, assumes the right of ownership, administration, maintenance, updating, and/or their renewal.
The design of each managed service is tailored to the specific needs of each specific organization, so that it can be covered from full and permanent managed service to part-time and temporary managed service, to meet the specific needs of the organization.
Because of this ability to adapt to specific requirements, managed services are a profitable option for the digitization of any organization, regardless of its size or type of business.
Are there reasons to entrust the management of your infrastructure to an outsourcing company?
Outsourcing is the best option available to the company for effective IT infrastructure management. You can stop this decision by using Alcor services. Such a solution allows you to focus on your core business, but above all, significantly reduce the operating costs of your computer fleet. In this way, your company can also have IT capital according to the changing technology and market.
Alcor has specialized technicians as well as high-performance equipment in terms of IT infrastructure management. We work together with major hardware brands and use innovative and high-performance software. We offer you solutions adapted to your needs and your business. Whatever your field of activity, do not hesitate to contact us.
Advantages of IT infrastructure management outsourcing
Concentration on basic services
As a company that manages infrastructure systems grows, as well as its Profile Competencies, it becomes a very big challenge. The growth of these needs can prevent the general concentration on specific types of activities that have been successful.
In this case, it is best to outsource these tasks to focus on developing strategies that truly improve operations.
Cost reduction
Hiring full-time staff to meet all organizational infrastructure needs is more expensive than outsourcing them, especially when needed only temporarily.
With outsourced IT infrastructure management, it's easier to drop contracts than to deal with an entire team. In addition, the model allows you to reduce costs and ensure the company's flexibility.
Service management
This is a complete package. This includes proactive monitoring and management, data center and database management, security, and other support. This means that the suppliers manage the operations, but the organization retains control without wasting much time.
The results
Working with a business that offers infrastructure management services can leave a company on their plate, knowing that efficient results are their priority as they stay up to date with the latest technology and services. Remember that the internal team must constantly learn and update.
Quality services
Outsourcing companies consist of experts in each area, guaranteeing highly reliable service provision. This saves time and allows you to put the greatest effort into core competencies.
Improving the knowledge base
More than providing services for visible needs, outsourcing infrastructure management has a positive impact on an organization's knowledge base. As information is shared, the company begins to discover new ways to solve problems.
Risk reduction
Financial conditions, market competition, and regulation are changing rapidly. For this reason, the risks associated with investments are becoming greater. The outsourcer is responsible for handling them, especially those related to security and compliance.
With all these advantages, it is quite understandable that the outsourcing industry in this sector has grown so much. These services accelerate the growth of the company, taking care of the most complex cases, which can become a headache for some.
Don't get your hands dirty, at Alcor we can help you monitor and manage your IT infrastructure to ensure the continuity of your operations and keep your business competitive. Click the button and learn about our value proposition.