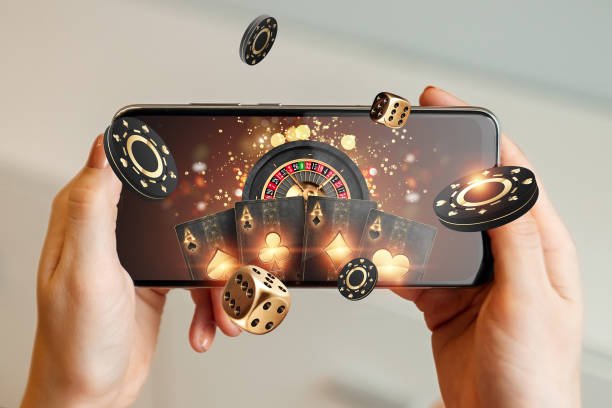 Online betting has recently become a go-to form of entertainment for most people, and with so many options available, it takes work to know which site to choose. If you're looking for the best Australian betting sites, it's essential to consider various factors to ensure you're making an informed decision. Here are some key features that should help you narrow down the list of all betting sites available in Australia and settle only for the best:
Reputation and Trustworthiness
If you'll be spending your money and providing your personal and financial information to an online betting site, you better be sure they have a good reputation. Check whether they pay out winnings, promote a safe and fair gambling environment, and, most of all, whether they're licensed and regulated by the relevant authorities. One of the best ways to get all this information about a bookmaker is by reading bookmaker reviews from experts and punters sharing their first-hand experience with the sportsbook.
Luckily, there are numerous licensed online betting sites in Australia to choose from. But is that all? Keep reading.
User-Friendly Interface
Another essential feature to look for in an online betting site is a user-friendly interface. You want to choose a site that is easy to navigate and makes it simple to place bets and manage your account. Look for sites that offer clear and intuitive menus and a mobile app or responsive website design that allows you to place bets from your smartphone or tablet.
Some sportsbooks have cluttered interfaces, while others have well-designed interfaces that display less information or at least have filters to help you choose how much information to display at a time.
Great bookmakers always provide users with mobile apps and web apps to allow them to place bets from their devices. With a good interface, you'll have fun placing your bets without missing out on your favourite events because it is easy to find your sports, markets, and odds.
Range of Sports and Betting Markets
Of course, one of the essential features to consider when choosing an online betting site is its range of sports and betting markets. You want to select a site that offers a wide range of sports and events to bet on and a variety of betting markets to suit your preferences.
Which sports do you like? What markets are you comfortable wagering on? Are you into live betting or pre-game matches? All these are questions you should ask yourself before signing up with a sportsbook. Always check the sports catalogue to see if your top sports are available and the types of markets they are offering in each sport.
Competitive Odds and Promotions
In addition to offering punters a wide range of sports and betting markets, you'll also want to choose an online betting site that offers competitive odds and promotions. Look for betting sites with favourable odds compared to other sites and bonuses, like free bets, cashback offers, and enhanced odds.
Also, ensure that you specifically check the size of odds and margins on the sports you're interested in. A sportsbook might offer competitive odds in one sport and less competitive ones in another.
For promotions, you must ensure that the sportsbook offers generous, frequent, and their wagering requirements are manageable.
Live betting and Live streaming
Why miss the action because you got stuck while running an errand, and the match started? Why should you lose your bet within the first few minutes of a match if you can make a bet as the game unfolds? Live betting and live streaming have revolutionized sports betting, giving punters more value for their time and money.
Great sites offer live stream events and offer punters with live bets. Also, look out for the types of sports and events available for live betting and live streaming. Although some bookmakers offer live streaming, they only cover minor events which might not make any difference to you. Also, check whether they are offering high-quality or HD streams.
Payment Options and Customer Support
Finally, ensure that the betting site offers numerous payment methods or at least the ones you can use. If you're looking for anonymity, a bookmaker that accepts crypto payments would be the best. If you're into mobile betting, USSD code, mobile banking, and e-wallets would be the payments to look out for.
Customer support is the other factor you need to consider as it affects your gaming experience. Top betting sites usually offer various ways to contact their support, including live chat, email, hotline, WhatsApp and social media. Also, check whether their agents are responsive or have bots for automated responses. In the bottom line, it's all about the experience you hope to get from an online betting site, and your preference determines the site you choose. Make sure the bookmaker is safe and licensed, has live streaming and live betting, offers generous promotions, has responsive support, and provides a wide range of betting markets and sports, and you can make payments easily.