Choosing the right hemp supplier is essential for getting good quality CBD for recovery or pain. Here are our tips and trick to point you in a good direction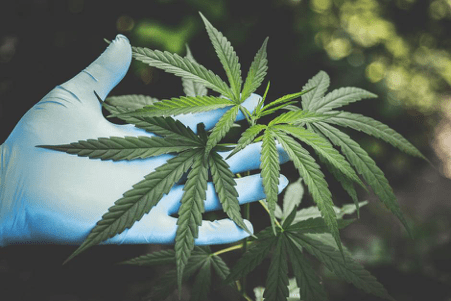 The CBD market has been growing by leaps and bounds. In fact, one in seven Americans already uses CBD products. And, many more say they're interested in discovering what CBD can do for them.
If you're thinking about becoming a CBD distributor, now is the right time to get into the industry. Fortunately, you don't need to start your own hemp farm to enter the market. Instead, think about finding the right hemp supplier.
Now for the hard part. There are plenty of hemp suppliers out there. How can you choose the best partner for your business?
With this guide in hand, you'll be able to narrow down the field in short order.
Ask about a Hemp Supplier's's Growing Practices
The first thing you should ask any potential hemp supplier is about how they grow their plants. Are these plants grown outside, or are they raised entirely indoors? If they're produced inside, what does the supplier do to ensure the plants are healthy?
You may also want to think about sustainable farming practices. How does the supplier work to ensure they'll be able to grow quality crops season after season?
Check out the quality of the supplier's seeds too – a hybrid cultivar high-CBD hemp strain with legally compliant THC levels (under 0.3%) is ideal.
Thinking about where the crop is grown is also essential. Different soils can affect the plant's health, as well as concentrations of various substances in it. These will all affect your finished CBD product, so be sure to ask these questions.
Think Organic
In addition to what's in the soil, there's also the question of how the plants are treated. Some hemp producers use pesticides on their crops. Unfortunately, these chemicals can linger in finished CBD products.
Many hemp suppliers prefer organic farming methods for this reason. You should always ask which methods a producer is using. Whenever possible, you should opt for plants from a supplier who doesn't use pesticides.
Inquire about Technology
Another critical aspect of your partnership will be the technology the supplier uses. Many CBD distributors want to use seed-to-sale tracking. This technology traces a plant along its journey to the customer, allowing them to see precisely where their CBD comes from.
You'll want to know if your supplier makes use of technology that allows you to conduct this kind of tracking. You should also make sure they're using technology that's compatible with yours.
There are other technical aspects of hemp and CBD production you may want to investigate. If your hemp supplier also processes raw plants and distills CBD oil, you'll want to ask about the processes they use for that. If they grow their plants indoors, ask about how they ensure the plants receive enough light and so on.
Look for Lab Testing and Results
If you want to be known as the best CBD oil distributor in the US, you'll need to have the products to back it up. Your customers want to see the results of testing, so they know they're getting quality in every capsule.
You should demand the same from your hemp supplier. Ask them about how they test their products. The best suppliers will make use of third-party testing to ensure neutral results.
Some producers also do their own in-house testing, as well as third-party tests. In any case, they should always be willing to share the results with you and the public.
Lab testing will tell you about how much CBD is in a plant or CBD product. It also includes information about other cannabinoids, like THC. It reports on other trace chemicals like pesticides and heavy metals.
These results are the key to ensuring you're buying quality product every time.
The Products and Services You Want
You'll also want to put some thought into which plants the supplier offers. You might think hemp is hemp, but there are actually different strains.
To be classified as hemp, a plant must have no more than 0.3 percent THC concentration. Some plants have even less THC in them. The purest of CBD products will be almost 100 percent THC free.
Different hemp plants will also have different concentrations of CBD. Some will have more, which means you'll get more out of every plant.
Some plants will also have higher or lower amounts of other cannabinoids, like CBG, CBN, and others. These cannabinoids can work together with CBD to create an entourage effect. They may even have their own benefits for managing health.
Consumer interest in CBG and other cannabinoids is increasing. You may want to consider plants with a higher concentration of these cannabinoids.
For this reason, you may want to consider a hemp supplier who offers a wide range of different plants and products.
You should also think about the services offered by the supplier. Do they produce the hemp and that's all? Some suppliers may provide services to actually produce the CBD oil or other products specifically for you.
Always Ask about Pricing
Next, you'll want to know about pricing. Different suppliers use different models for pricing, so you'll want to find one that fits your needs.
Keep in mind that price isn't the be-all, end-all when it comes to choosing a hemp supplier. A supplier using organic farming methods and conducting rigorous testing will charge more. They'll also offer you a much higher quality product.
Evaluate Customer Service
Finally, think about the customer service you've received when interacting with any supplier. If they can't answer your questions or call you on time now, what will working with them be like in the future?
Teaming up with a hemp supplier who delivers great customer service from the start is key for most CBD distributors. When your supplier is ready to meet your needs, you'll be in a better position to meet your customers" demands.
Taking Your CBD Business to New Highs
Competition is already heating up between CBD distributors. To truly stand out from the crowd, you'll want to make sure you partner with the right hemp supplier. With these tips in hand, you're in a better position to find the right partner.
Looking for more tips to boost your career or start a new venture? Check out more helpful how-to guides and begin building the business you've always dreamed of.