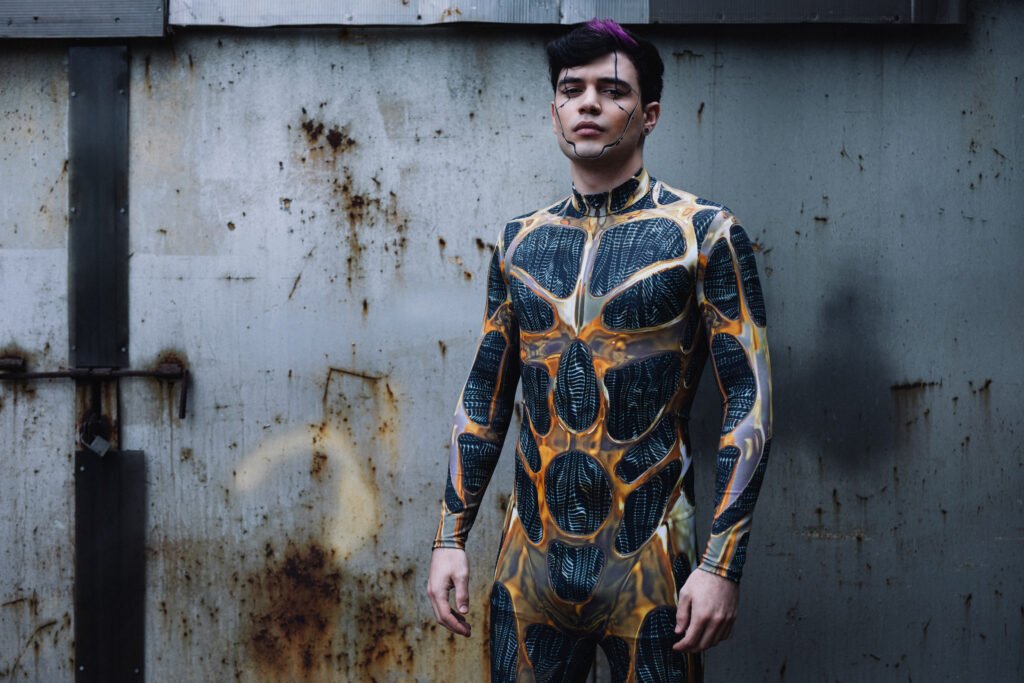 If you think Halloween outfitting is strictly reserved for kids and youngsters, you better sit back and think again. Adult Halloween costumes have made a massive splash in recent years, and it doesn't look like 2022 is going to be an exception. What's more – Halloween costumes for men are getting just as thrilling as ladies' picks, and some of the trends around are guaranteed to make it to your inspiration shortlist.
So – what are your alternatives when equipping yourself for All Hallows' Eve? Below, we are discussing some of the latest vogues in Halloween outfits for men, so take notes and plan your memorable trick-or-treating night out!
One-Piece Halloween Costumes for Men: For the Real Ones
Putting on pumpkin socks or fake blood might be just enough for the minimalists. But, in case you're not falling into that group, you might be interested in knowing what hardcore Halloween celebrators do these days. The answer is short, and it's called one-piece printed costumes.
These are made of high-quality solid spandex and cover your body from neck to ankle. They fit the body like a glove, underline your shapes, and even provide a gentle shape-molding effect. That's right – it's a trend that migrates from women's Halloween fashion into men's, and the result is epic, to say the least.
Contrary to the popular misconception, spandex costumes look fierce on all body shapes and sizes. You don't need to be a professional bodybuilder in order to feel confident in such a fashion piece. You only need to be eager to experiment and take your Halloween outfit to a whole new level.
Needless to say, these one-pieces are designed with exquisite all-over prints, bringing up different classic and contemporary horror motifs. From evergreen skeletons and demons to cyber warriors and sci-fi characters from popular culture – there is virtually no limit to your choice, and all you need to do is choose.
In case you've been asking yourself, a good spandex costume is 100% non-see-through and allows for the ultimate freedom of movement. In contrast to traditional multiple-piece costumes with tens of accessories, these presuppose no tripping hazards and will let you focus on experience without ever having to worry if every piece of your ensemble stays in place.
Halloween T-Shirts: Maximum Epicness with Minimum Efforts
If you're not ready to give one-piece Halloween costumes a try, you still have plenty of ways to stand out with little to zero effort. And if a regular T-shirt might downgrade the horrificness of your appearance, the same cannot be said for hi-tech graphic printed tees.
As of today, men Halloween T-shirts can be a genuine piece of art – and that's a pretty literal statement with no exaggeration. If you scroll around long enough, you will find plenty of designer picks with astonishing graphics. Add the UV-reactive inks and pliable fabric blends, and you'll have the perfect resolution for combining ideal comfort with absolute epicness.
You can go for a classic Jack-o'-lantern tee, choose a badass zombie print, or just stick to the good old skeletons. Whichever you prefer, you can combine it with your favorite pair of jeans or trousers. Then all that's left is to hop into your rocker boots and go have both the tricks and the treats.
Printed Halloween Leggings: Why The Hell Not?
If you're a man who loves wearing leggings, good for you! If you're not – good for you too! But remember that Halloween fashion has nothing to do with your everyday style, so there's no place for that type of distinction around here. Halloween leggings are a jaw-dropper, and you can confirm that as soon as you check some models out.
Robot prints, cyber motifs, and sci-fi warrior looks are the most preferred among men, and a springy pair of leggings is the easiest way to achieve the look without having to wear actual armor. They look and feel way better than plastic armor imitations, they are more gentle on nature, and they can easily be repurposed for all kinds of rave, EDM, and cosplay events.
So, dare to take a look?
Couples' Costumes for Halloween Night
If you need that little push for experimenting with Halloween looks, your clique or your significant other can easily do the trick. This being said, matching outfits have been a thing in recent days. They are indeed designed to help you stand out, but they are also an excellent way to share an experience and make great memories together.
You can either choose a 1:1 Halloween costume match or prefer a thematic match where two different characters are involved. Regardless of your choice, you will certainly enjoy the preparation just as much as you enjoy the actual experience. Because there is a special thrill in sharing the thrill, and it makes all the difference.
Are you already feeling your hell of a Halloween inspiration kick in? Then, stay tuned because as Halloween approaches, we will be giving out more hints about living through an unforgettable night out in the realms of the supernatural!