One of the most thrilling, exciting, and intimidating experiences you can try for yourself is to hire escorts. According to research, around 9.5% of male respondents have admitted to working with professionals in the adult industry. People have different reasons or motives for hiring escorts. Some like to hire escorts because they want to fulfill their sexual fantasies. Others might also hire escorts because they're single or out of town and want someone to accompany them at dinners, business trips, and entertainment venues.
Whatever your reasons are, hiring escorts can make evenings more exciting. But for first-timers, you're probably wondering how to get started or what to expect from this experience. Read on and know how to get the most out of your experience hiring an escort for the first time.
Find a reputable escort service
First, find a reputable escort service. Although it's easy to find escorts lounging in bars, it's better to hire from an official escort service with a positive reputation for their quality and services. For example, if you're in Vegas or traveling to the Sin City, you can check out escort agencies like Runway Escorts In Las Vegas or other escort services in the area.
Hiring escorts from an escort service is legal since these escorts have valid work certificates and licenses. Most escort agencies also have websites where you can see pictures and information about their escorts.
You only need to browse their website, find an escort who suits your personality or preferences, read their reviews, and book them online. Ultimately, a reputable escort service will ensure you get the experience you want without compromises.
Try to learn the escort's lingo
The industry has developed its own lingo for escorts and clients to communicate clearly, which is an essential part of an intimate meeting. They use code words, abbreviations, or acronyms so the clients can communicate what they want, and the escorts know what to give their clients at the same time.
For example, if you hired escorts in Vegas to be your porn star for the night, use the abbreviation PSE (aka, porn star experience), and they'll know exactly what service to provide. Meanwhile, if you're only hiring an escort to accompany you to your business dinners or parties, you may use the code GFE (aka, girlfriend experience) so they can be with you everywhere and act as your girlfriend. But don't let the lingo stress you out before the actual experience. You can just search for a few escort lingo words and learn the rest of them along the way.
Reach out to your escort in advance
Some clients tend to only meet their escorts on the day of their agreed meeting time. But to ensure you have the best experience later on, reach out to your escort in advance. When approaching or contacting your escort, approach them in a respectful manner. Never send them inappropriate messages as these will only create a terrible impression of what type of client you are.
After you've reached out to your escort, use this opportunity to ask all your questions and concerns, especially for your first time. Escorts will be more than happy to answer your questions and give you a clear picture of what to expect. Your escort can also feel comfortable with you and open up about the boundaries and rules they'd like to establish for your date. Don't forget to discuss the payment and the acceptable payment method beforehand to avoid any awkward situation on your date.
Be punctual on your date
Punctuality is essential when meeting your hired escort. Keeping them waiting for too long in your meeting place is only a surefire way to ruin the moment. It's better if you're a bit earlier so you can both have more time to talk or get to know each other.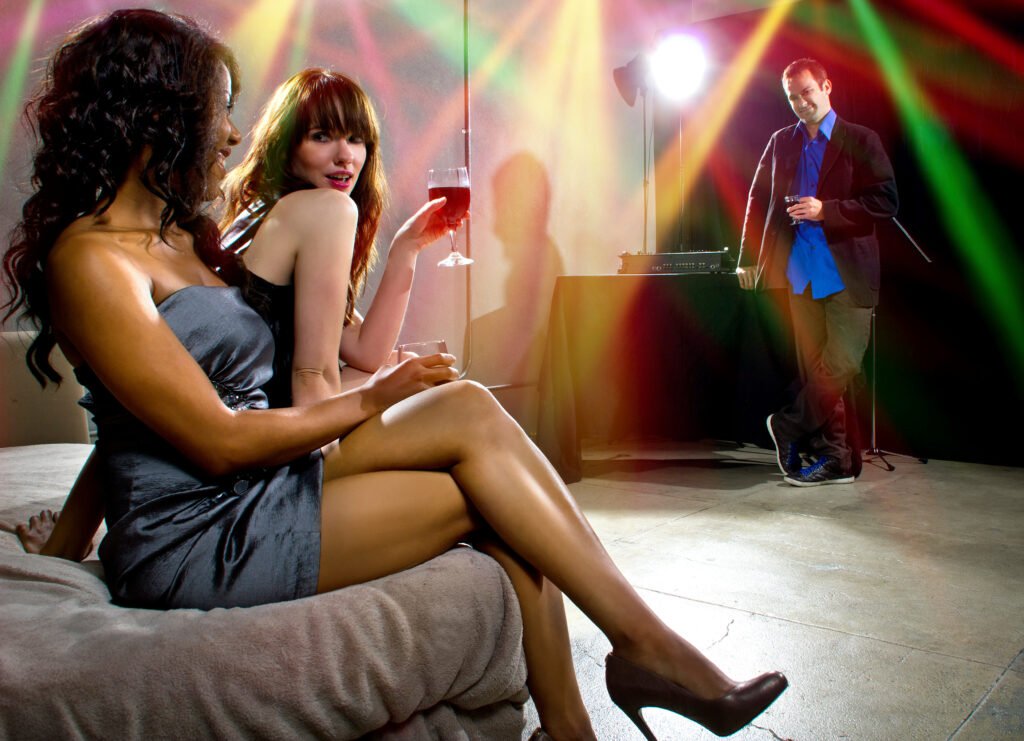 Another reason you should be punctual is to have more time to prepare for the venue. For example, if you've agreed to meet at a hotel or at home, you'll have extra minutes to clean up the place and prepare clean towels and other items your escort might need when she arrives.
Besides preparing for the venue, take time to groom yourself. It's a massive turn-off for the escort if they smell a foul body odor or bad breath from you. Your escort took their time to clean herself, so ensure you do the same.
Retain your manners and be a gentleman
Others have this mindset that since they hired or paid the escort, they'd leave their manners behind and behave immaturely or disrespectfully toward their escorts. Remember, mistreating your escort will only ruin the moment. It could be your loss, not theirs, since you're the one who won't be getting your money's worth. So, be courteous, treat your escorts right, and act like a gentleman towards them.
If you're taking your escort somewhere else (dates, dinners, clubs), it's only right that you take care of their expenses. When you treat her like a lady everywhere you take her, she'll be much more open to your ideas once you're both back in the room.
However, don't pressure yourself with the idea that you need to sexually please your escort in return. Some escorts have even admitted that they'd rather be the ones who please their clients than the other way around. So be a gentleman but still let your escorts do what they do best.
Relax and have fun with your escorts!
Once you've done all these things right, you can relax and have a great time with your escort! After all, that's the main point of hiring them in the first place—have fun, relax, and enjoy whatever they can offer to the fullest. Remember, escorts can be excellent companions as long as you choose the right ones and if you know how to treat them right.