Many car owners have to clean the interior of their vehicles in several stages. A steam cleaner makes it possible to significantly speed up this process and reduce the efforts spent on cleaning. It can replace several devices at once while providing a better result. The steam penetrates even into hard-to-reach areas of the car that cannot be cleaned by hand.
These multifunctional devices can operate in different modes. If there is a vacuum cleaner function, the interior is cleaned of the smallest particles, as well as the old dirt. With the help of a Lamborghini steamer for car detailing, you can process the panels, seats, rugs, and car details. So, cleaning with steam has the following advantages:
minimum effort and time spent;
harmless processing, due to the lack of chemicals;
interior disinfection;
ease of use;
high cleaning efficiency;
application on all surfaces resistant to high temperatures.
How to Choose a Steamer for Your Auto?
There are many types of this device, which differ greatly in functionality, design, and technical parameters. In order to choose the device that is most suitable for cleaning the interior of your car, you need to pay attention to several criteria:
1) Power, steam pressure
The cleaning efficiency depends on the pressure, which in turn directly depends on the power of the device. The optimum power for cleaning the interior is 1,500–1,800 Watts. The pressure indicator should reach a level of 3.5-4 Bar, and the steam supply should be regulated. By decreasing and increasing the stream, you will be able to clean different surfaces in a certain way. This is very useful for a car, as it has different types of coatings.
2) Weight and dimensions
Since the interior of the car is rather limited in space, the device must be compact in size. You also need to pay attention to the weight of the steamer: for the convenience of the user, it should be small.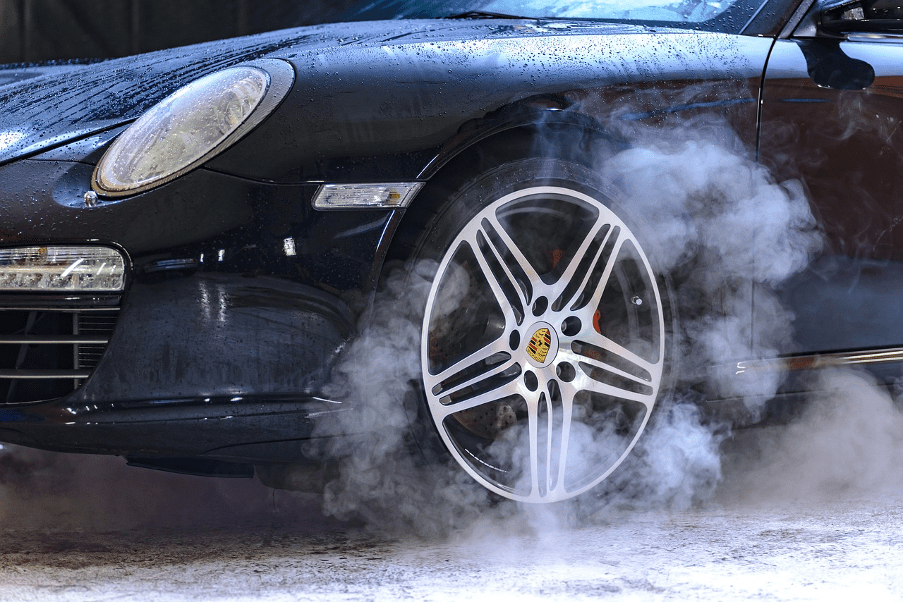 3) The availability of special attachments
A very important point is the presence of attachments. The kit should contain attachments of different configurations (flat, round), for cleaning various surfaces. Be sure to have a conical attachment for hard-to-reach areas.
4) The volume of the water tank
The continuous operating time of the device depends on the capacity of the water reservoir. The larger the tank, the less often you need to add the water for further use. One liter of liquid is enough for about half an hour of device operation. You also need to pay attention to what kind of steam the device generates. When treating the interior of the car, you need to use dry air that will not moisture the seats.
Now you know how to choose a convenient and efficient cleaner for personal use. Good luck with your choice!