It is essential to choose the right backpack, especially if you plan to use it for many years. It could lead to you having to rearrange your bag or worse, it could result in you needing to visit the chiropractor.
These are some important things to remember when purchasing a backpack.
Comfort
Comfort is your top priority when choosing between the bestbackpacks for men. No matter how heavy or light your load is, you don't want your back screaming at you after a long day. You want a backpack that fits comfortably on your back without pinching or chaffing.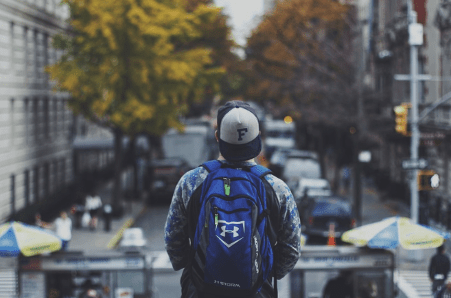 For added comfort, the best backpacks for men should be contoured and padded to match your natural curves.
A padded hip belt is a great option if you are carrying lots of weight. The weight is distributed to your legs, taking pressure off your shoulders and back.
Durability
Backpacks made of cotton canvas, wax-treated to waterproof it, are long gone. Nylon and polyester are the most popular materials for backpacks.
These two options are guaranteed to last. Cordura and canvas are strong options if you prefer a more tactile feel.
Leather is a classic option. It's strong and water-resistant. And it looks great. It is also heavier than plastic and therefore not as easy on your pockets. Metal is preferred for zippers, as plastic will not last very long.
Design
Good design should be balanced between functionality and aesthetics. It is important to choose a backpack that blends well with your overall style, even if you are using it for daily use if you are looking for the best backpacks for men.
It should have all the features you need for your purpose. It should be able to store all your stuff in enough pockets and compartments.
Security
Many backpacks have security features that will protect you from theft. Additionally, most backpacks will come with locking zippers and slash-proof material.
Some bags will have built-in cables that allow you to lock the bag and keep it safe when you're done. A backpack with RFID-safe pockets can protect your card and other sensitive information from theft.
Size
Backpacks for men come in a variety of sizes. It is important that the backpack size be proportional to your hip and torso sizes. You may experience back pains if you don't choose the right size.
It is important to find a backpack that can hold your stuff but is not too heavy or bulky to be a burden. You will find backpacks in different sizes. Some have an adjustable length.
Weight
Not only does it matter how heavy your items are, but so is the weight of your empty backpack. Lightweight backpacks are better as they will lower your overall weight. But don't sacrifice strength. You should choose a backpack that is both light and strong.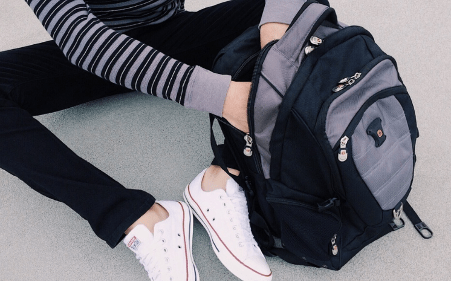 Budget
We don't recommend buying something you can't afford.
There is a correlation between quality and price. You don't want your backpack to tear open and your stuff spilling out on the streets. You don't need to spend more on high-quality backpacks, but it is worth the extra expense.