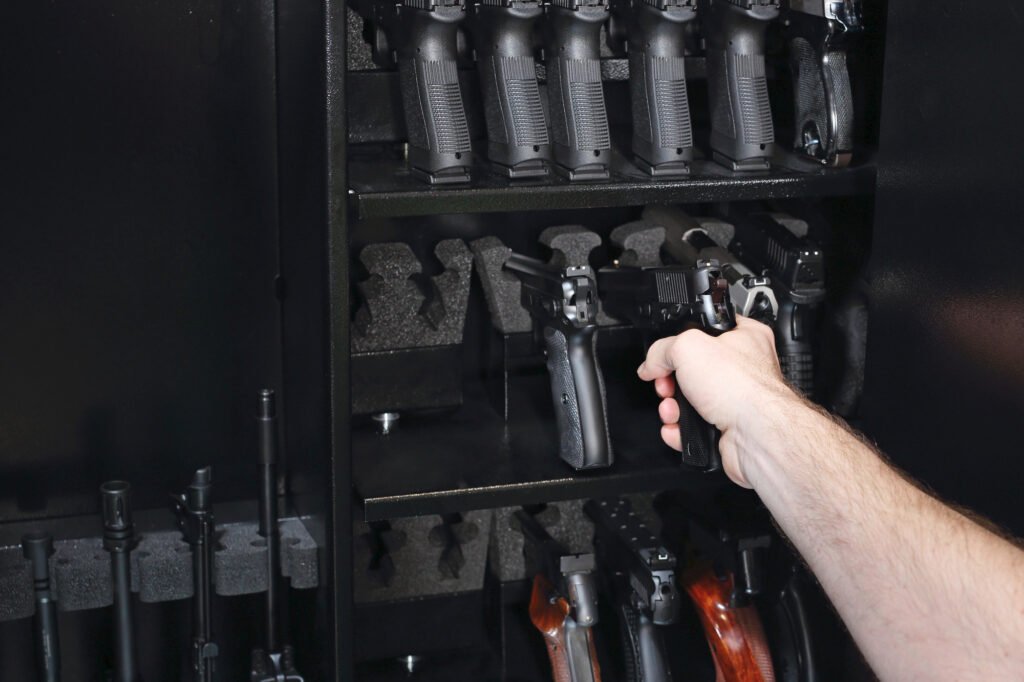 A gun safe is essential for keeping firearms in excellent working condition. It prevents the guns from exposure to moisture and dirt, ensuring they'll always be spotlessly clean. On top of this, a gun safe keeps the firearms hidden from children's reach and burglaries. In some cases, gun storage has become essential in real estate design and ensuring safe gun ownership.
Suppose you're looking for proven ways to make the most of your gun safe. You need to organize it to provide the benefits your most prized firearms deserve. For that purpose, this article gives you ideas for managing your safe. Read on to learn more!
Primarily, most gun owners install gun mounts to maximize the space of their gun safe. Apart from this, these storage options ensure that your weapons are moisture-free as they're usually hanging. You may install these solutions anywhere, including the door panel, the walls, and the underside. Some mounts, such as racks, can be installed across the gun safe for maximum space-saving.
Gun mounts come in different shapes, materials, lengths, and forms. You can also get a gun wall mount and panel racks for long firearms and some handguns. You won't find yourself lacking quality materials with some of these mounts, as they come in carbonized steel or heavy-duty plastic. In most cases, these options are durable enough to hold heavy firearms.
Aside from the traditional gun mounts, using magnets and Velcro is an excellent way to lock guns in places. Since most gun safes are metals, magnets are ideal for securing firearms. For a better grip, adding Velcro strips is necessary.
Magnets and Velcro fabric and strips can also keep rifles fixed in place, especially when stored vertically. These mechanisms can keep door panel pockets tightly closed if applied. In addition, they can easily be moved and removed if the gun owner decides to free up more space for rifles and similar firearms.
Customizing the inside of the gun safe requires a safe with detachable shelves. This may even need removable doors and walls, depending on the extent of customization the gun owner wants. This allows the gun owner to free the required space whenever he stores rifles and other long firearms. In many cases, this would require a new set of shelves more appropriate for the rifle's length.
Consider the material and the capacity to hold the firearms when choosing new shelves. Refer to the product's reviews to see what its current users can say regarding its strengths and weaknesses. Apart from this, choose shelves that are easy to install and detach.
Place Handguns In Hangers Or Pockets
Handguns are easier to store compared to rifles since they're smaller and lighter than the latter. Gun owners prefer installing door-sized pocket organizers to hold pistols or smaller arms. These organizers contain pockets that can hold different sizes of pistols and ammo. In addition, they can also carry scopes and magazines.
Some gun owners prefer hangers attached to the safe's underside or walls. If you want an affordable alternative, hangers may be your best option. They also function similarly to organizers, albeit in smaller spaces. Apart from this, you may install inexpensive pegboards in the door and walls for the same purpose.
Stack Long Firearms Vertically
Whether you have a spacious safe or not, stacking long firearms is necessary to keep them secure. In addition, they help prevent dirt, grime, and moisture, lowering the chance of rusting.
Specifically designed mounts and holders may be necessary to stack the long firearms vertically. When keeping the rifles, place their butts on the padded base or floor to avoid scratches and other damage.
Segregate Guns And Accessories
Categorizing the spaces where you keep different guns and accessories contributes to the safe's organization. It helps gun owners locate what they need if they know precisely where they've kept their handguns or where they can get the ammo for their rifles.
Apart from this, categorizing your firearms can help in stacking the items. For this purpose, gun owners can keep all their handguns in cardboard boxes or hangers. Storing ammo according to its type makes for better accessibility when needed.
Invest In Durable Ammo Boxes
Ammo boxes give you enough ammunition whenever you take your guns to the range. It also ensures the ammo is at its best firing quality, providing extra protection for the safe's security. Lastly, it can maximize the safe space because you can move and remove them anytime.
Wrapping Up
Organizing your gun safe is one proven way to keep your firearms durable and functional for a lifetime (that is, if you also practice proper gun maintenance). This process may prompt you to buy essentials like mounts and organizers. It may also require you to organize your current safe. If you're considering cleaning up your safe anytime soon, refer to this article for several ideas.