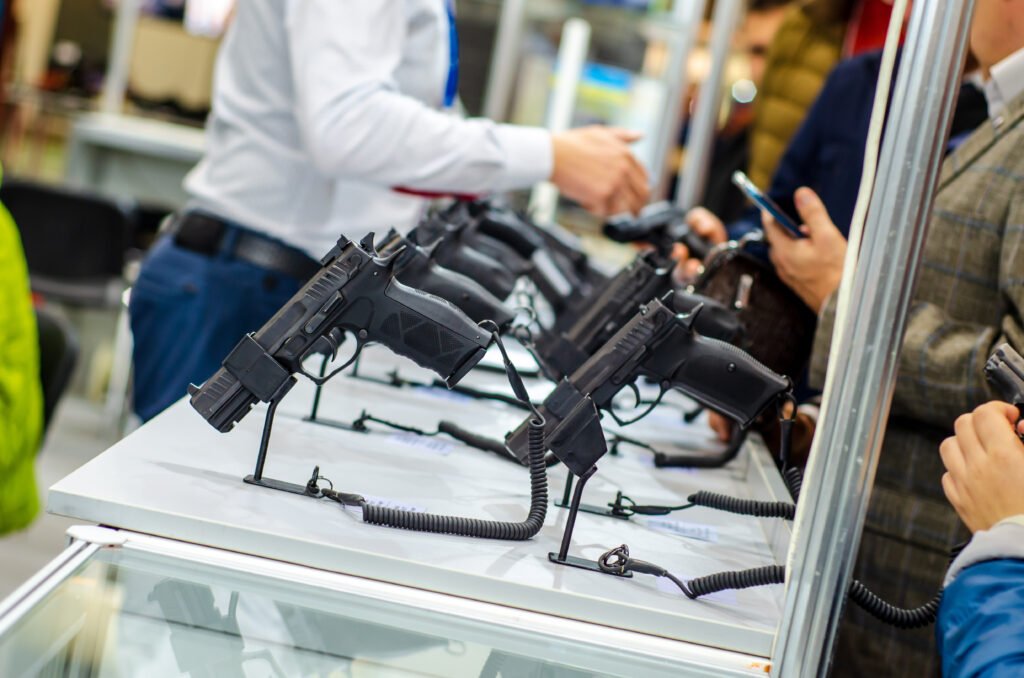 Gun ownership seems to have skyrocketed in recent years, with a growing number of people nowadays more open to owning these powerful yet intimidating tools. If you're also open to the idea of owning a gun, it's crucial you first understand the safety rules on how to use it. After all, you don't want to buy a gun to safeguard you and your family only to hurt yourself or the people you love later on.
As a new gun user, there are a few valuable tips you might need to observe to ensure you're a responsible gun owner. Only after learning all these safety measures would you perhaps be able to enjoy your experience as a gun owner for numerous years to come. To not waste any more of your time, here are some of the essential tips to consider as a new gun owner.
Do Your Research
It's not advisable to just walk into a gun shop and choose a firearm without doing exhaustive research. It's a mistake that's commonly made by novice gun owners and one you'd need to avoid. Instead, consider taking your time and assess the various kinds of guns and accessories (like mlok rail covers) from gun shops, like Clipdraw and similar stores, to have a better idea about them. Only after this may you proceed with buying a gun that you feel suits your needs. 
When deciding which gun to buy, you may need to first assess its intended use. This may be any of the following:
Target shooting at an outdoor or indoor range
Hunting
Safeguarding your family
Having a gun collection either for display purposes or as an investment
After knowing the gun's intended use, you'd be able to know the type of firearm to buy, with the most common choices being shotguns, pistols, rifles, and semi-automatic rifles. Other than what gun to buy, you may also need to research the required accessories, such as the IWB pistol holster and other gun accessories.
Know The Safety Rules
Now that you own a gun, you shouldn't rush ahead to using it. Instead, try to familiarize yourself with the safety measures first. Understanding these safety operating tips is vital as it ensures you'd be in a position to use the gun safely. Without observing proper gun safety measures, you would risk hurting yourself or someone else. Therefore, it's best not to take this lightly and prevent avoidable accidents.
The following are the safety measures you would need to know about:
Learning how the gun operates: There are several basic gun operation procedures you'd need to familiarize yourself with before you start using your gun. This includes understanding how to load and unload it, as well as repairing any malfunction. Knowing this is essential as different firearms operate differently, so it's best to understand the procedure of loading and shooting your gun.
Using the correct ammunition: A simple mistake such as using an improperly balanced cartridge may lead to the total destruction of your gun. What's worse is this could even cause you severe injuries. Therefore, it's important to be careful about using incorrect or damaged ammunition. Instead, check if it's a perfect match to your firearm's specifications. You can confirm these details by taking a look at the gun's user manual.
Learn How To Use Your Gun
After buying a firearm and familiarizing yourself with the safety measures, the next important thing is knowing how to use your gun properly. You can usually take gun classes at firing ranges or some gun shops to understand how to use your gun correctly. Local certified gun instructors could also teach you how to use your firearm.
As you learn how to use your gun, there are vital additional safety protocols you'd be taught about. These include the following:
Always ensure the gun is unloaded until it's ready for use.
Make sure your gun is always pointing in a safe direction.
Always keep your fingers off the trigger finger other than when shooting.
Handle your gun as though it's loaded.
Observing such measures when using your gun would lower the chances of complacency. This could, in turn, prevent getting yourself or anyone else injured by a gunshot.
Do Enough Practice
Even after taking classes on using your firearm, you may need to put in personal time to learn how to use it. After all, how good you'd become at using your gun would depend on the amount of time you'd spend practicing. Therefore, you'd need to practice as much as possible. And after a while, you'd feel more comfortable using the gun and be able to perfect your shooting skills.
To get enough practice, you may need to take time and head to the local firing range. Over time, you'd perfect all the fundamentals and gain additional skills such as using your firearm in a stressful environment and having increased speed.
Takeaway
Like with any other tool, you initially may not have any idea of the essential tips to consider as a new gun owner. But after reading this comprehensive post, you now hopefully have a clue about the vital tips to put in place as an inexperienced gun owner. As a result, you'd have the chance to not only correctly use your gun but also enjoy the experience a lot more.