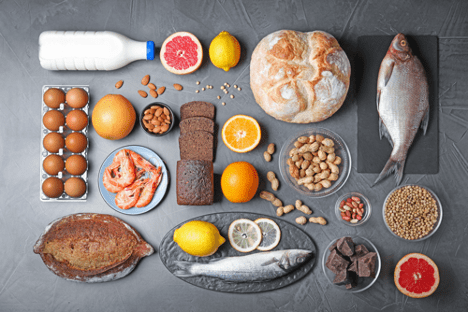 If you have a food intolerance, you don't have the luxury of having a spontaneous night out and sampling the food and drink from a range of bars and restaurants with no worries. You have to put some forethought into the night's activities so you don't pay the price by eating or drinking something that should never be on your menu. Before you RSVP 'maybe' to another night out with friends, take on these tips to navigating your food intolerances and be more confident and informed for your next social event.
Get to know your brands
You probably have a great sense of which domestic brands to fill your kitchen with, but what about the brands and ingredients that exist in a bar and restaurant setting? Understanding which types of dumplings are egg-free and knowing your best gluten free beer will eliminate any back and forth with your wait staff, allowing you to make a more informed decision. By trialling these brands at home, you can conduct your own reconnaissance in your own time and environment so that you know all the brands and ingredients on the menu.
Get involved in the planning
Nobody like that sinking feeling when you receive an invite out and find that the chosen venue is absolutely inflexible to food intolerances. What a pain! You can actually avoid this happening by getting involved in the planning of social events so that you choose somewhere where you can order more freely as your intolerance has been accounted for. It might also mean you can champion the dietary requirements of other members of your group who have food intolerances or allergies, as you will know what it's like to have limited options. It's also a great way to show off the fantastic drinks and cuisine that exist without those nasties, and you might even change some perceptions that your friends might have had.
Eat ahead of time
It's never a bad idea to eat at home before you head out so that you are not desperately searching for a sustainable feed in a venue that isn't going to offer one. This also frees up your choice of venue, as you don't have the headache of scanning a menu if you are not in the mood to do so. This means you can also visit more spots on your night out if you have had your needs satisfied safely at home, not to mention the money you will save on skipping the dinner expense.
Plan for the worst
If you plan correctly and visit venues which uphold a strict cross-contamination policy, then the risk is significantly lowered… but unfortunately, it is never completely eliminated. If you are planning a night out then you need to have a general plan of what you will do if you ingest something you shouldn't or if you experience an allergic reaction. Do you need to carry an EpiPen or an allergy reaction enzyme when you head out and are your friends and family aware of the steps to take if this occurs? This might be an uncomfortable conversation to have with your peers, but it's one you won't regret having in the event something happens.
~
Your food intolerances don't have to stand in the way of a great night out, and the extra legwork that you put into planning is only going to serve you. Depending on your food intolerance, you will find that most restaurants and bars have food and drinks that are inclusive to all – it just comes down to how wide that variety is. The more times you enjoy a night out and get comfortable in managing your food allergies, the more successful you will be and you will start to build a great list of hot spots that you can trust and experience once again.