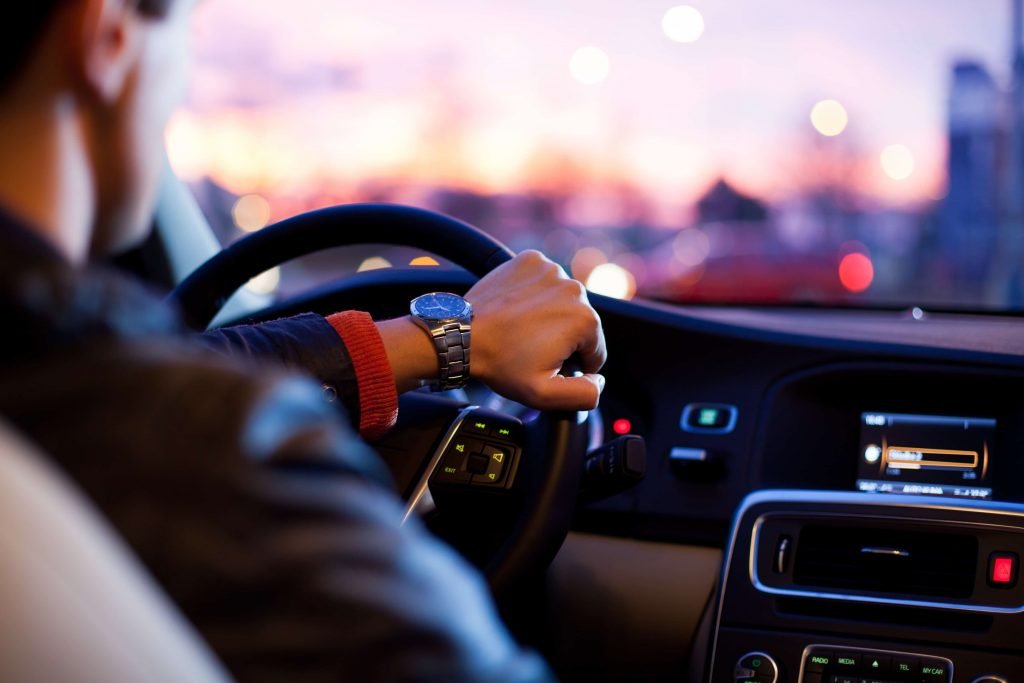 Buying both personal and commercial auto insurance can be daunting. But with auto insurance, what you need to realize is that you're insuring your commercial fleet and the crew that'll be driving the vehicles. So the same factors that come into play when you're insuring your personal vehicle also impact commercial auto insurance.
So how can you save money when purchasing auto insurance for your company?
1. Evaluate Your Drivers
Just like in personal auto coverage, insurance companies base commercial auto insurance premiums on driver histories. So to find cheaper commercial auto insurance, you should evaluate the drivers in your team.
And, when hiring a new driver, you should check their driving record. You can request information about tickets, accidents, and other driving-related issues from the local DMV (Department of Motor Vehicles).
2. Evaluate Your Fleet
Another factor that impacts how much you pay in premiums is the licensing of your drivers. A lot of insurance companies offer lower premiums for drivers with a CDL (Commercial Driver's License). Before hiring a driver, ask them about their licensing; this can save you money down the road.
You should also evaluate your fleet of vehicles. Just like in personal coverage, the higher the value of your vehicles, the higher the premiums you pay. So before purchasing commercial auto coverage, assess your current fleet of vehicles. Additionally, consider the vehicles you'll buy shortly after you've acquired the policy.
If your current fleet consists of older trucks, your deductible options and policy choice may vary and thus the overall premium price will vary too.
You should also note that the premiums vary dramatically, depending on your insurer. Consider the type of insurance firm and its capacity to cover your assets. Web-based insurance companies generally offer up to 40% lower premiums. This is because they get to save on the infrastructure costs, distribution channels expenses, and overheads. The savings are passed on to consumers through lower premiums. Besides, insurance companies view online buyers as tech-savvy and well-informed business owners. This distinction in profile leads to lower premiums.
3. Type of Vehicles
Many insurance firms offer a variety of policies hinged on the vehicles you own. For instance, some offer business auto insurance that only covers small compact cars. Other examples include commercial truck insurance, pick truck insurance, dump truck insurance, and commercial truck insurance. All these coverage options come with varying pricing, especially if the vehicles usually handle hazardous travel conditions.
If your fleet consists of many types of vehicles, buying a uniform commercial coverage for all the vehicles can save you money.
4. Evaluate the Insurance Company
You need to assess the reputation of the auto insurance firm itself. Choosing a suitable insurance company is crucial. Insurance agents often leave out vital information if they deem it might dissuade you from buying. Therefore, you should do your due diligence.
Take time to research, learn and compare. Look through various online insurance plans, evaluate crucial parameters, and compare features to understand the suitability of the insurance company and policy. Also, find out about the discounts offered by each company. Discounts vary from firm to firm and some may save you a significant amount of money.
From the number of years you've been in business, to driver's license discounts, to bundling policies together, insurers offer all sorts of discount incentives.
Other Money-Saving Tricks
A lot of insurance firms offer discounts hinged on the medium of payment. Some can offer you a discount for opting to pay for your premiums online or via electronic funds transfer. In other cases, you can get a discount for paying all the premiums at once during purchase. Many insurers also extend percentage-based discounts for buyers who combine commercial and personal insurance policies – these are called multi-policy or package discounts.
The line business you're in also impacts the premiums you'll pay and the insurance companies that'll provide you with cover. If your business operations entail driving in high-risk situations, your premiums will be higher. Finding firms that offer lower premiums in general, and quality discounts will save you a significant amount of money.
Understanding Insurance
Having a good grasp of the workings of auto insurance – how insurers evaluate your situation and how they price policies – is the most important step towards finding economical commercial auto insurance. Don't forget that each company takes care of different needs.
Finding suitable auto insurance takes a lot of work, by doing your research and being informed and prepared, you can save a lot of money. Just keep in mind the various aspects that insurers consider and be clear on your needs first.