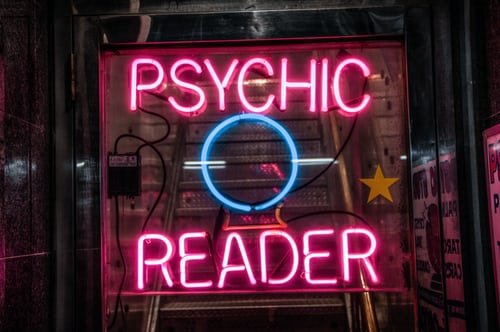 Congratulations on deciding to consult a love psychic. After all, no relationship is perfect, and a psychic can help get answers to some of the most intriguing love questions.
Even so, before you contact a psychic, ensure to know what your intentions for seeking advice are. Remember, psychic readers are not the same, and so you need to do in-depth to find the right one for you. Luckily, the psychic directory provides an amazing list of psychics in different categories, including tarot readers, crystals, rune casting, etc.
Even so, how you ask questions during a psychic reading matters a lot. The same way you need to know the right questions to ask your psychic, you also need to know the right way to ask them. To that end, here are some tips to consider when asking questions during a psychic reading:
1. Ask Open-Ended Questions
Some people ask yes or no questions during a psychic reading. You should avoid this at all costs. A question like, "will so and so marry me?" or "will I get a raise this year?" will only limit your experience with a psychic.
It is true you might have similar questions filled in your head, but we all know that a YES or NO answers will not satisfy you either. In fact, getting a YES or NO answer to such pressing matters will only evoke more questions.
Let's assume you've contacted a psychic and asked whether your partner is cheating on you and the psychic say YES. Will you not want to know who he is cheating on you with? Or from when he's been cheating on you? Of course, you will.
To get a satisfactory answer from a reading session, ensure to provide your psychic with adequate information.
2. Avoid Reassurance Questions
While a psychic can answer your relationship questions to help you make an informed decision regarding your love life, you must stay clear of reassurance questions. Examples of such questions include:
Should I get pregnant?
Should I apply for this job?
Should I buy that house?
Should I move in with him?
Etc.
These "SHOULD I" questions will interfere with the reading and can lead to more confusion.
3. Avoid When, Who, or Where Questions Too
Sometimes you may be tempted to ask WHO, WHERE, WHY, or even WHY NOT questions during a psychic reading.
Asking such questions is not advisable as they may warrant answers that could confuse you. Suppose you ask in a reading session: "when will I find my soulmate?" Imagine what you could do if you're given a shocking answer. How will it affect you, let alone your relationships? Well, such responses can lead to a lot of discouragement.
To avoid this, you may consider asking: "What can I do to better my current relationship?"
And of course, asking WHO questions should be out of the question. You surely don't want to focus on other people when seeking advice concerning your future, do you?
To that end, a question such as "who will I marry?" should not feature in a reading session. Of course, you cannot eliminate these questions in your minds, but you should not direct them to your reader. As usual, answers to such questions might confuse you more.
Here's are some relationship questions to ask your psychic:
1. What Can I Do Personally to Improve My Relationship?
Instead of asking what's wrong in your relationship, you should focus on what you can do to make your relationship better. Sometimes the problems in our relationship are our own making, so ask this question to change.
2. How Do I Follow My Heart?
Most often, people in relationships start following their minds instead of their hearts. This can largely affect your power to make decisions.
3. What Can I Learn from My Current Relationship?
A psychic can also help you understand the lessons you need to take from your relationship. Yes, every relationship presents an opportunity to learn something. By learning more about yourself, you'll have a clearer understanding of why you're in a specific relationship.
4. What if I Don't Know the Questions to Ask?
Sometimes you can have a lot going in your head, reaching a point where you don't know what questions to ask. Don't worry, it's normal.
In such a case, you can have a general reading with your psychic and allow them to guide the session. He/she can discover the areas in your life that you might be experiencing confusion. Just be honest with your reader when they ask a question to allow them to provide the right guidance.