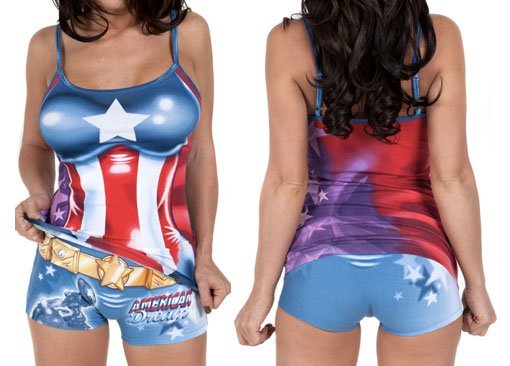 Sorry, guys. Just because you spent a chunk of summer at the movies watching Avengers 2 and Ant-Man doesn't mean you should ever wear superhero pajamas. Women, however, have the amazing mutant power of being able to make even goofy apparel look sexy if it fits them correctly, which is why they can wear these skimpy spandex Captain America, She Hulk, or Spider Girl ($25) PJs and make it seem completely acceptable. Excelsior!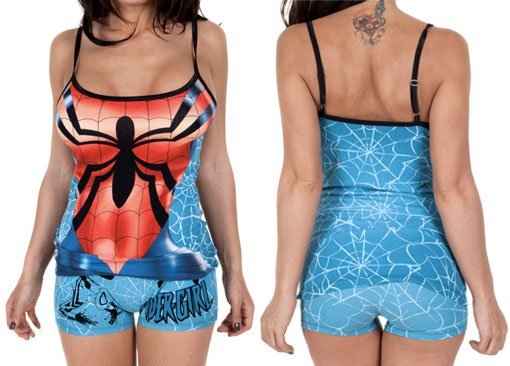 These pajamas might look like the victims of a hippie's botched tie-dye job, but our Spidey Sense is still tingling.
Okay, admittedly She-Hulk might be a little too off-putting.


Want To Keep Reading? Sure You Do! How About … 7 Sex Moves You Use That Women Hate