Corduroy pants are a classic wardrobe staple that have stood the test of time. These textured pants have a distinctive ribbed pattern that makes them perfect for both casual and formal occasions. However, if you're not sure how to style corduroy pants, you might be missing out on the chance to add a versatile and comfortable piece to your wardrobe. In this blog post, we'll explore some of the best ways to style corduroy pants.
Dress them up with a blazer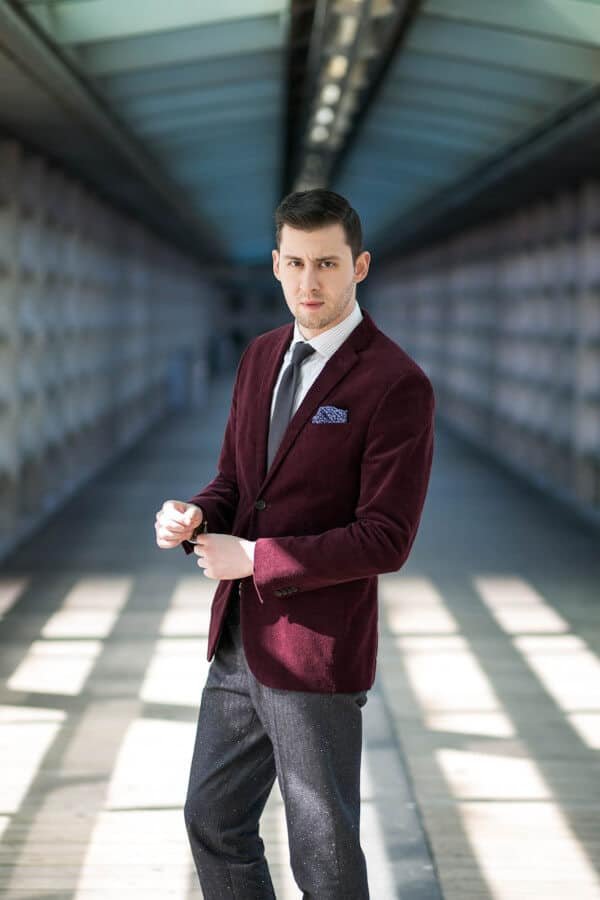 One of the easiest ways to style corduroy pants is to dress them up with a blazer. A well-tailored blazer in a neutral color like black or navy can instantly elevate your outfit and make it look more formal. Pair your corduroy pants with a white button-down shirt and a blazer, and you'll be ready for a business meeting or a fancy dinner.
Keep it casual with a sweater
If you're looking for a more casual look, try pairing your corduroy pants with a cozy sweater. A chunky knit sweater or a cardigan in a complementary color will keep you warm and stylish during the colder months. For a more polished look, choose a fitted sweater that flatters your figure and tuck it into your pants.
Go for a monochrome look
Corduroy pants come in a variety of colors, so why not try a monochrome look? Choose a pair of corduroy pants in a shade that matches your top, and you'll create a cohesive look that's both stylish and modern. You can experiment with different textures and fabrics to add depth to your outfit.
Pair with a denim jacket
For a casual yet edgy look, pair your corduroy pants with a denim jacket. This combination is perfect for a weekend brunch or a day out with friends. Add a graphic t-shirt and a pair of sneakers, and you'll have a comfortable and stylish outfit that's perfect for any occasion.
Add some accessories
Accessories can take your outfit to the next level, and corduroy pants are no exception. A statement belt, a scarf, or a hat can add some personality to your outfit and make it stand out. Just be careful not to overdo it – you don't want your accessories to compete with your corduroy pants.
In conclusion, corduroy pants are a versatile and timeless piece that can be dressed up or down depending on the occasion. Whether you prefer a formal or a casual look, there's a way to style corduroy pants that will work for you. Experiment with different combinations and don't be afraid to try something new – you might be surprised at how much you'll love your corduroy pants.