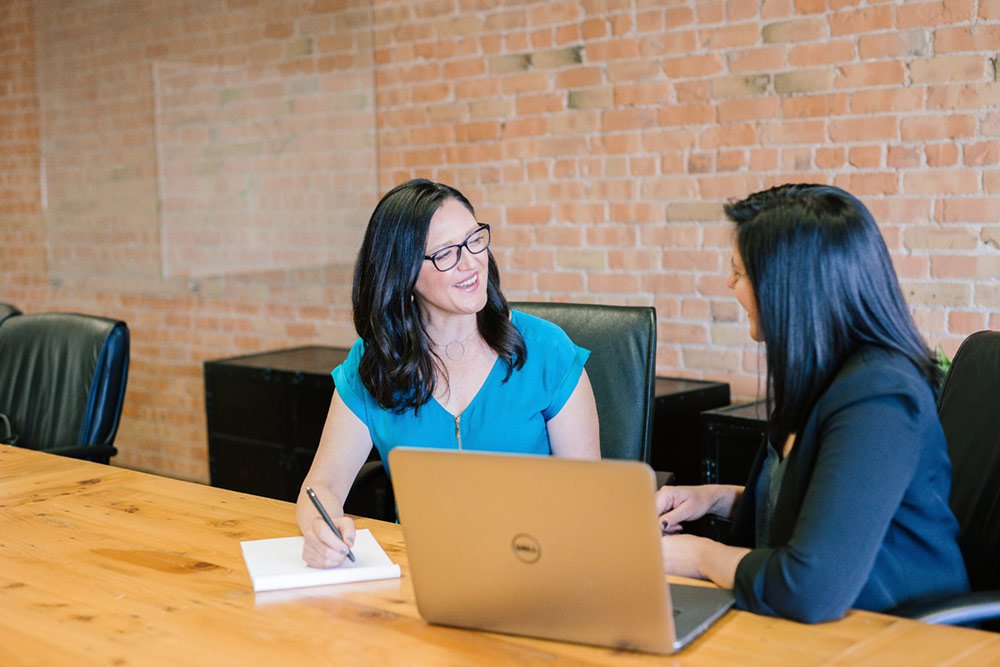 Teams are an integral part of any organisation and successful teamworking is fundamental to achieving results. However, managing a team isn't always straight-forward. Not everyone is easy to get along with, and some people will always be challenging to work with. Effective team management is essential in order to get the most out of staff. Good team management will lead to productive and motivated employees.
So, how can you be a manager who inspires and motivates their staff to achieve their best? Here are some tips for successful management.
1. Good communication
Keeping the lines of communication open is essential to successful team management. Employees want to be aware of everything that is going on in the organisation so that they feel part of it.
Effective communication will assist with clarity over tasks and deadlines. Your team members should also know that they can approach you with any issues they may have.
Ineffective communication leads to problems for staff. 80% of surveyed US workers said they experienced stress because of poor company communication.
2. Encourage collaboration
For a team to function well, its members need to feel they are part of it. Employees who state that they feel part of a team are 2.3 times more likely to be engaged at work. It is vital that you build relationships with your employees, get to know them on a personal level as well as a professional one. Encourage collaboration between team members so that they can work effectively together.
Some organisations, like exhibition stand contractor Quadrant2Design encourage collaboration by organising plenty of team building activities, whether these are days out with activities or simply nights out after work to encourage team bonding.
3. Reward good work
Make sure you offer positive feedback, not just when there is a problem. Feeling rewarded will motivate staff to achieve their best. According to Hamlin (2019), 79 percent of employees say that recognition makes them work harder, and 78 percent are more productive after being rewarded.
Encourage autonomy and creativity to build confidence in your employees. Ensure that everyone is clear about their roles and what is expected of them.
4. Have a clear vision
Setting a clear vision for short-term and long-term goals for the team and organisation will help keep staff and you on track. Employees benefit from knowing what their role is and where they fit into the organisation. It's easy to get side-tracked with day to day tasks so having a clear vision will help drive the team and organisation forward. A manager who loses track of the end-goal will create confusion in their staff, so being clear on the way forward is essential.
5. Delegate jobs to the right people
Managers need to be able to trust their staff to complete the tasks asked of them so fitting the right employee to the job is essential. Getting to know your staff well will allow you to see their strengths and what tasks will suit them. Delegating effectively increases the productivity of the team as a whole. People perform best when utilising their key strengths.
Poor delegation can cause staff burnout. A Gallup survey found an "unmanageable workload" is the second-leading that employees state for being burnt out. Avoid micromanaging as it demonstrates a lack of trust in the ability of your staff which is demotivating.
Manager Director of exhibition stand contractor Black Robin Exhibits, Alan Jenkins says: "It's important to be able to manage a fair workload for employees. We always encourage communication, making clear we are keen to listen to suggestions to make things easier in the workplace."
6. Be decisive
A good leader needs to be sure about the way forward and the end-goal. Indecisiveness will not motivate your staff. It's crucial that you set goals and stick to them.
7. Foster development
Encouraging training and development in your team members will help them feel motivated and rewarded. This in turn will raise productivity. Employees whose careers are nurtured will want to remain working for the company as they feel valued.
8. Lead by example
Your staff will turn to you for guidance and support. You need to set a good example and ensure you behave in a professional way. The best way to set your expectations is to show them. For instance, if you expect punctuality in your employees make sure you yourself are always on time. If you expect your team to commit to their work, ensure you are just as committed.
Summary
Managing a team of staff is a challenging endeavour, there will be many different personality types and not all will be easy to manage. Nevertheless, encouraging communication, collaboration, career development and leading by example will all help. It's important to delegate and reward achievement in your staff too.