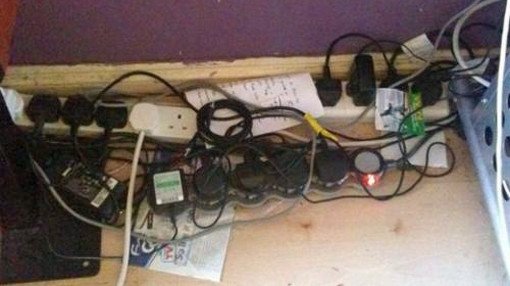 Practically all portable electronic devices are charged via USB. Chances are your home or car isn't equipped with any USB outlets to accommodate. You're probably still plugging into your computer or using plug-in adapters that came with the device. Nothing wrong with that, but lugging around your laptop and keeping tabs on where you last left your tiny adapter gets old quick.
Also: Useful 2-in-1 Gadgets You Never Knew You Wanted (Or Needed
A solution: Upgrade to outlets with USB ports built into them. They're inexpensive, installation isn't hard, and they won't look ugly or out of place in your house or vehicle.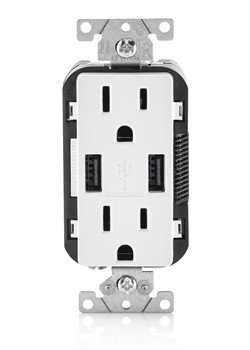 Leviton 15-Amp USB Charger ($24 @ Amazon.com)
Swapping this USB wall socket for your existing 15 amp circuit outlet shouldn't pose too much of a problem. But if you're not as skilled with a screwdriver, we'll post a how-to video at the bottom of this post that can walk you through it. All in all, you should be done in about 20 minutes.
You'll also need to choose an outlet cover. We suggest going with one that fits the color scheme of the room you're putting it in, but if you want to go with camouflage or blood droplets, that's your call.
XTG Technology Slim Wall Plate with USB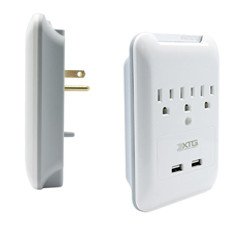 ($15 @ Amazon.com)
Thanks to its slender profile, you'll never be inspired to hurl a string of expletives at the XTG out after ramming your shin into it as you walk by. Plus, it's simple; all you have to do is plug it into an existing outlet, and it'll juice up an iPad, Kindle Fire, or whatever else you throw at it while also providing outlets for three standard AC plugs. Oh, and it serves as a surge protector too.