With a surge in popularity of compressed mattresses-in-a-box that promise a perfect night's sleep or a 100% money-back guarantee, most people assume the product they're sleeping on is safe. Unfortunately, most big brand memory foam mattresses are doing more harm than good with the use of petroleum-based polyurethane for its core and synthetic fibres for the cover.
Now, pair these with chemical adhesives, flame retardants, emitting chemical odours, and Volatile Organic Compounds (VOCs) referred to as 'off-gassing'. Over time, off-gassing and prolonged exposure to these materials as they break down over time can contribute to short and long-term health risks. Fortunately, companies like Peacelily manufacture affordable 100% natural Dunlop latex mattresses with the mission to revitalise sleep and nature by improving the health of their customers and the environment. Natural latex mattresses provide a combination of affordable but luxurious comfort and supportive cushioning for sleep through the use of natural, organic and non-toxic materials.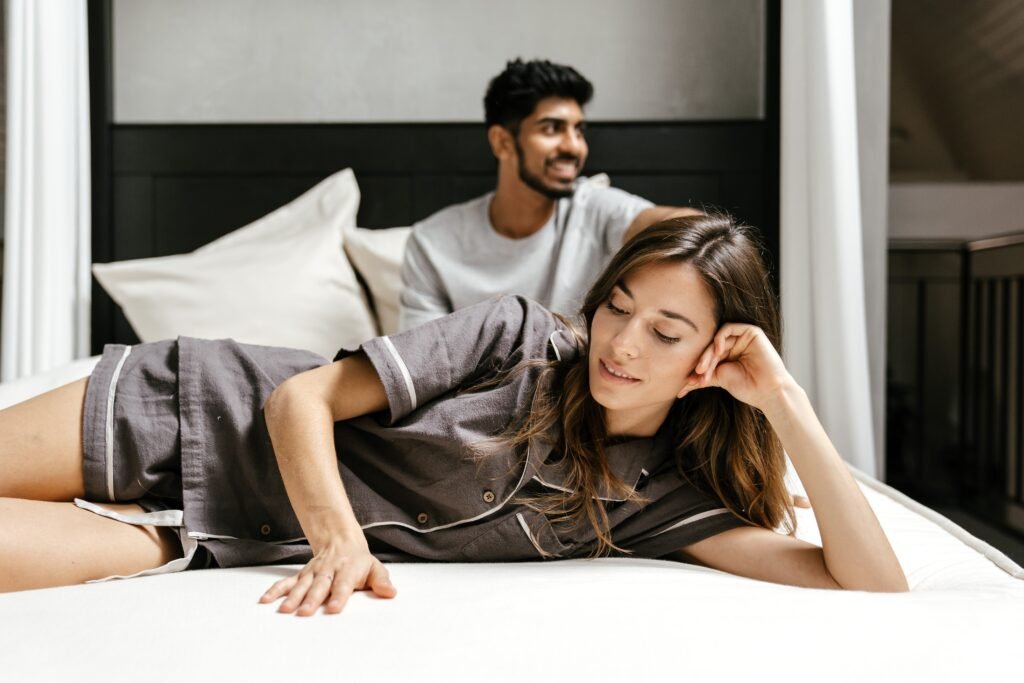 Why is Natural Latex becoming popular?
Latex comes from the sap of rubber trees, and rubber trees are highly efficient at absorbing carbon emissions. One acre of rubber trees can remove up to 15 metric tons of carbon dioxide. Rubber sap combined with a small percentage of naturally occurring chemicals like zinc oxide and sulphur chemicals create the new spongy foam material. The curing process makes use of biomass boilers, then washed with recycled fresh water and dried. This process is referred to as the Dunlop method, the more resource-efficient way of producing latex compared to Talalay production.
The Benefits of Latex for your Mattress
Comfort and Support
Natural latex mattresses offer features and benefits that most people would pay several thousands of dollars for. It promises a lush, soft exterior feel through the top-quality organic cotton fabric and a springy yet dense foam that fully contours to the body – it dips and rises where it needs to, making it one of the best types of mattresses for back pain. Because latex comes from rubber trees, it inherits the characteristics of rubber, making it a resilient and durable material. Natural latex mattresses are malleable with cushioning that supports all sleep positions and can alleviate back pain for relief that translates into a better night's sleep. Its durability also guarantees it will keep its shape for years to come and take decades to break down. The average shelf life for a latex mattress is at least 20 years compared to your standard synthetic mattress that's closer to 5 to 8 years.
Breathable Material
When you harvest latex, it retains the key qualities of rubber, such as resistance to microbes and high resilience. A latex mattress allows for good airflow that prevents mould and mildew build-up due to its open cell structure. The high-performing ventilation makes it harder for dust mites, mould and other bacteria to thrive, so they tend to stay away. The reliable breathability also means there's no need to flip your mattress every few months as most foam mattresses require. When you use 100% natural rubber latex in addition to natural materials like certified organic cotton, it creates a soft, breathable mattress inside and out that makes for a cool night's sleep.
Improved air quality
As mentioned, most of the big foam mattress brands contain petroleum-based polyurethane that can emit chemical odours over time called off-gassing when paired with chemical adhesives. Over time, the VOCs can cause health issues, such as increased sensitivities, irritation and even respiratory trouble. Natural latex mattresses don't use any polyurethane or memory foam that causes off-gassing. Instead, 100% natural Dunlop latex paired with non-toxic natural latex glue between the mattress's comfort layers significantly reduces exposure to toxic materials and provides healthier indoor air quality.
With the accessibility of a mattress-in-a-box delivered straight to your front door, it can be easy to overlook the effects it might have on your health and your sleep. When you're mattress shopping, consider investing in a handcrafted, natural and non-toxic mattress as it is equivalent to investing in better sleep and a more healthy life for you.