There are many reasons to get someone a gift. Sometimes these reasons relate to key dates in your relationship; they can also be an opportunity to thank someone or to mark some milestone they may have reached. Hell, you might want to get your wife, husband, or partner a present to show them how much you care.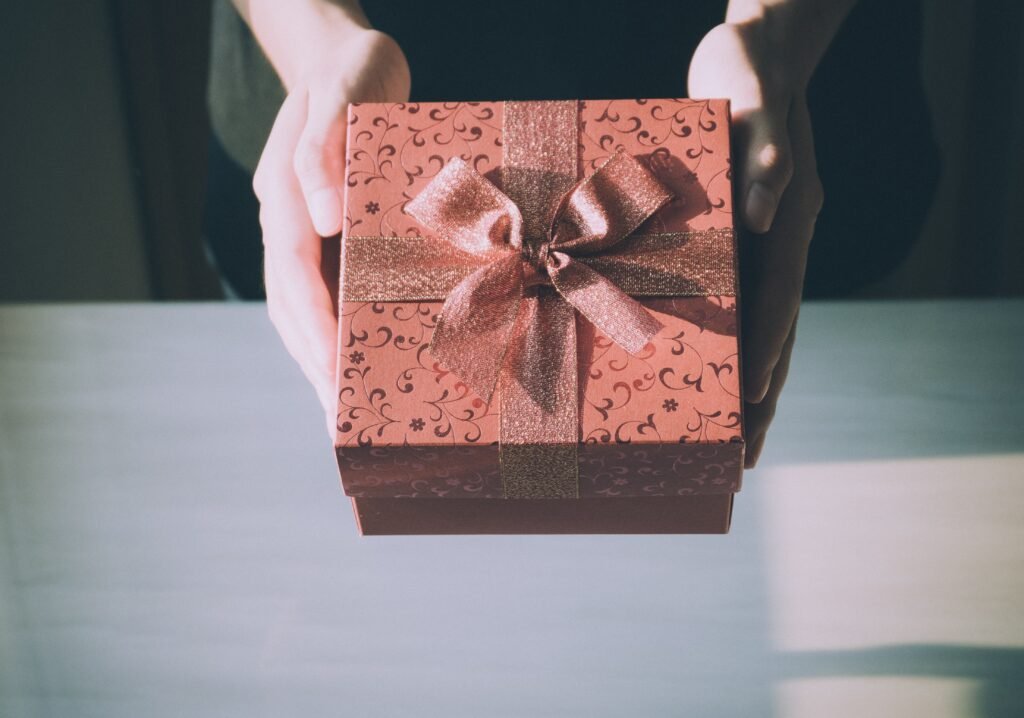 Then there's the classic 'I'm sorry' gift…
There are many reasons we might think that a gift of some kind will help to smooth things over. However, we probably know, in our heart of hearts, it's only going to represent a partial solution to our woes.
Does the Punishment Fit the Crime?
There is an instinct within us, and sorry to report that this is chiefly a process that runs through the brain of a human male, that tells us that if we've done something wrong, then the best way to resolve the matter is to give that person who has been wronged, some kind of gift.
Now, this isn't to say that such a plan isn't a step in the right direction, but it can't be the only step that you take. In other words, a heartfelt apology is also necessary. Also, there are some situations where a gift won't cut it either, but we think you are mature enough to know this.
So with this in mind, and only dealing with apologies that can be assisted with a gift, here are some options to consider.
Personalized Jewelry
Jewelry is rightly considered a luxury item, but the good news is that the costs associated with buying items of jewelry in 2022 aren't what you might expect. Buying online helps to keep the cost down, so that means that the present you buy can elicit a sense of joy and pleasure that is some way above the amount you invested.
Personalized jewelry is very fashionable right now, and it's a great way to combine a luxurious item with a statement you want to make. Perhaps you want to get something that spells out your children's names; this would be a nice touch.
Maybe you want to get an engraved bracelet that spells out the apology you want to make; here are some incredibly outstanding designs that you can pick from. Such a present is ideal, for instance, for that apology that comes from forgetting a key date in your shared calendar.
Bouquet of Flowers
Now, this kind of 'I'm sorry' gift isn't new and should be reserved for very low-level apologies and, as an example, isn't going to be enough if you've done something major. Here also, there are extra points to be scored by the surprise factor. In other words, a stunning bouquet of flowers sent to your partner or wife's place of work has a doubly positive effect.
Firstly, they will arrive as something of a surprise and may well brighten their workday; secondly, they will suitably impress their colleagues as they will show that they have a caring partner and have gone to the lengths of such a gift.
Apology Hamper
Perhaps you are in a long-distance relationship, or maybe your work schedule means you are away a lot, in which case an apology hamper is a solid choice of 'I'm sorry' gift as it's a gift that conveys your apology but is also of great practical use.
Hampers can be made up of delicious treats and can be individually created so that you can include items that you know they love dearly. Maybe you can go to the extra lengths of getting items that can't be found in their locality.
Go the extra mile here and get an expensive hamper that includes high-end brands and goodies because an inexpensive option may end up looking a little underwhelming. You should, of course, include a card that spells out your apology in no uncertain terms. Perhaps start with the classic line, 'I was an idiot, I'm sorry,' and then fill in with relevant details as to why you are indeed an idiot.
Pamper Package
Maybe your apology relates to you not pulling enough weight around the house. Perhaps you have a young family, and you haven't been around as much as you would have liked to, leaving your husband, wife, or partner to take care of everything.
Here a pamper package kills two birds with one stone. Firstly it shows you contrition, and secondly, it will help them feel far calmer, composed, and collected about everything.
A pamper package might include some massage oils, a pair of plush slippers, and a luxurious bathrobe. It might include a box of high-end chocolates and some delightful scents. Basically, here you want an array of items that all combine to ease the mind and body.
Alternatively, you could send them away on a spa break with friends, leaving you to take care of the house for a weekend?
Surprise Holiday
If you've committed a rather large mistake, hence the need for an apology gift, then you could surprise her by whisking her away on an overseas holiday. Clearly, this won't be inexpensive but would be an amazing option to consider.
This requires planning, such as fishing out their passport and packing a suitcase on their behalf, but it's the type of gift that won't go unnoticed. In an age where the coronavirus restrictions are easing, this is far more plausible as an option.
Check with family, friends, and their work colleagues, if such a break is possible for logistical purposes, and then set about making your plans. Maybe there's someplace they've always wanted to visit, now your apology gift is more than just a way of saying sorry; it's also the chance of a lifetime for the love of your life!