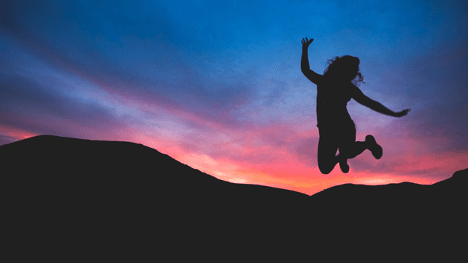 A person spends a third of their lives at work and there is nothing worse than having a job that you hate. Having to wake up early and travel to an office to toil at labor you find boring only compounds the issue.
Fortunately, modern technology has enabled people to work from home. You may be able to keep the job you have, but avoid a time-consuming trek into the office every day. You can also avoid conflict with coworkers you don't like if you work from home. You can abandon a bad job and start your own E-Commerce store.
The possibilities that e-commerce offers are limitless. You can sell virtually anything online nowadays. There are several E-businesses for which you need almost no initial investment. An e-business offers you the freedom to work, where you want, when you want and alone or with a partner. On the other hand, for those seeking an independent life through owning an online e-commerce store, consider the potential of offering print on demand calendars. Gelato provides a range of possibilities through their print on demand calendars, allowing you to showcase your creativity and capture the essence of various themes in a tangible format.
Finding the Business that is Right for You
Are you a creative person or are you a business go-getter who has invented the next big business model? Have you always wanted to start a clothing line but lacked the funds to do so? There are several different options that you will have for starting an e-business.
Sell Clothing or Novelty Items Online
If you have always wanted to make novelty items like tee shirts and keychains, you were probably stopped by the fact that you do not own a high-tech printer and you do not have access to a warehouse in which to store your inventory.
Nowadays you can start an e- t-shirt and novelty shop with virtually no investment. Sites such as Printful can print the shirt and ship it out for you.
All you have to do is put a mock-up of the t-shirt or novelty item you are selling on your website and link your site to their site. When someone places an order they will pay you, you will then pay the printing company they will print the shirt and mail it to the customer. You will keep the difference.
Teach a Class Online
Everyone is an expert at something even if they do not have a teaching certificate. You can teach classes in computer science, theater, novel writing, or anything else that you think people may need or want to learn about.
You can also teach exercise or nutrition classes. People are very concerned about health these days and if you are into fitness and exercise you can monetize what you know. You will simply need a video camera and whatever equipment you need for your workout to get started. Be sure to have a consistent format and a set time that each workout will last. It is best to use a consistent form of exercise such as pilates or yoga so you can market your services to a target audience.
Sell a How to Book
Are you an expert at anything? If you have worked in one industry for a long time you probably are. Sites such as Amazon allow you to put your book online and sell it at no cost to you. E-books are becoming increasingly popular and you have nothing to lose by trying to sell yours.
These are trying times. People are out of work and they are stressed out and depressed. However, you can turn a negative into a positive by starting and online business.