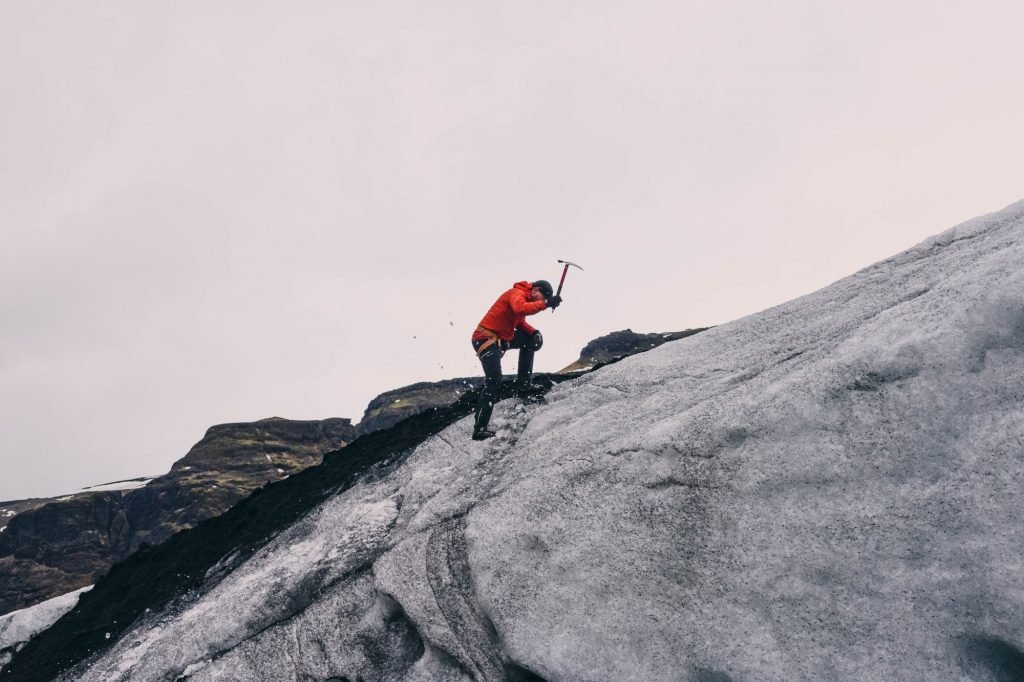 Did you know ice climbing has been around since 1908  when Oscar Eckenstein made toothed claws now known as crampons? Today crampons are still used for ice climbing along with ropes, screws, and other safety equipment. 
Are you thinking about going on some ice climbing adventures around the world? Read this guide to discover some of the best ice climbing spots in the world!
1. Banff, Alberta
If you're looking for a place that's perfect for ice climbers and sightseers alike you've found it. In the winter you can make the trek to see the canyon's frozen waterfalls. Check out this guide for checking out the Johnston Canyon's frozen waterfalls.
Johnston Canyon is a great place for advanced climbing. If you're not ready for advanced ice climbing yet, they have beginner-friendly ice climbing options as well. 
2. Rjukan, Norway
Norway is known for its winter adventures including ice climbing. Rjukan is one of the best places for ice climbers thanks to it sitting along a ravine and the ravine are covered with ice formations. Rjukan also has its own ice climbing festival you can check out.
Rjukan is great for challenging ice climbers and beginners alike. 
3. Kandersteg, Switzerland
Are you looking for the dramatic Swiss Alps scenery? If the answer is yes, then Kandersteg is for you. Even better, this is also a great spot for other winter activities such as cross-country skiing, tobogganing, snow-shoeing!
If you're brand new to ice climbing you'll want to check out the Oeschiwald Area. More experienced climbers can check out Gasterntal. 
Check out this site for some great ice climbing tips. 
4. Viedma Glacier
This glacier is part of the Southern Patagonian Ice Field which lies between Chile and Argentina. This is perfect for more basic ice climbing with a glacier walk. Viedma Glacier is a great ice climbing destination because different parts of the glacier move at different speeds. 
The glacier is located on the edge of a lake, so many tours arrive by boat. The glacier is huge covering 380 square miles. Getting a panoramic view of the glacier is also possible. 
5. Iceland
What ice climbing guide wouldn't be complete without Iceland? Known for its volcanoes, geysers, glaciers, and mountains there's truly something for everyone. Check out the Svinafellsjokul Glacier for vertical ice climbing and glacier walking. 
Vatnajokull is another glacier that's great for beginners with walking and climbing options. These glaciers are also conveniently located not too far from the capital Reykjavik.
Ice Climbing
In this guide, you learned all about some of the best ice climbing spots in the world. Whether you're an advanced ice climber or beginner, there's something for everyone.
Before you know it you could be climbing with views of the Swiss Alps, or checking out Viedma glacier in South America! The options around the world are endless, so get out there and ice climb the world!
For everything from travel to entertainment check out our articles.