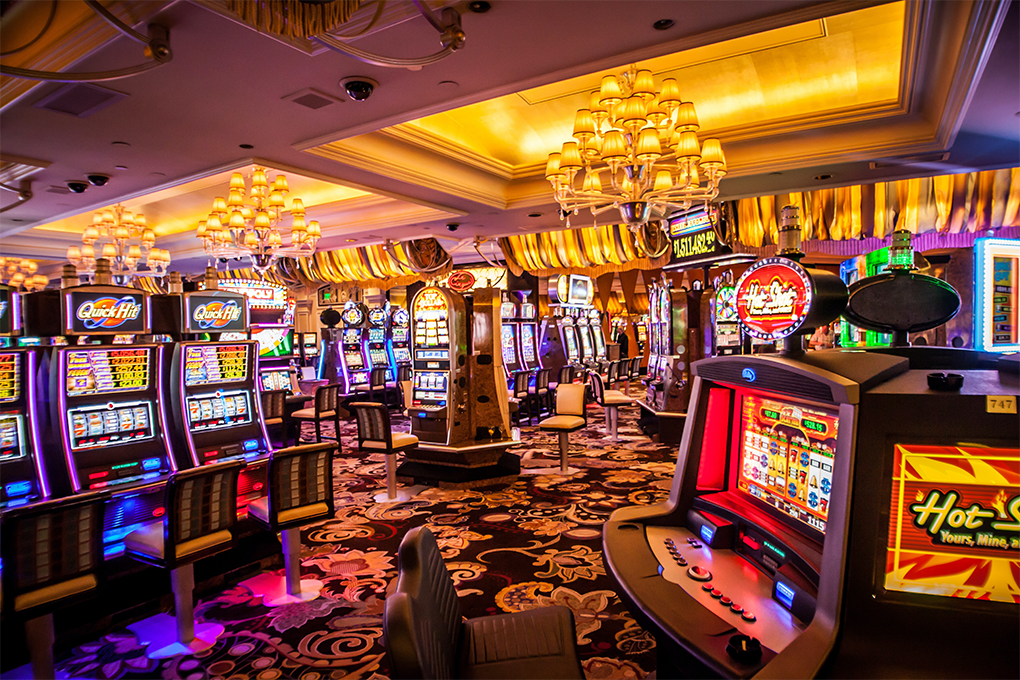 Are you gearing up for a thrilling night at the casino? Dressing appropriately can enhance your experience and make you feel confident as you step into the world of gambling. While online casinos offer convenience, the allure of a land-based casino is unparalleled. In this article, we'll guide you on how to dress your best for a casino night and avoid any fashion faux pas that might hinder your fun.
Key Takeaways
Understanding the specific dress code of the casino you plan to visit is crucial to ensure you dress appropriately.
Even if a casino doesn't have a dress code, dressing nicely shows respect for the establishment and other players.
Avoid wearing work gear, athletic wear, or clothing with provocative slogans.
Accessories like hats and sunglasses are generally best left outside or removed once inside the casino.
Nailing the Casino Outfit: Mastering Men's Dress Code
When it comes to casino attire, men often have more straightforward guidelines compared to women. However, this doesn't mean you can't add your own flair to the outfit. While some casinos have specific dress codes, others provide more flexibility. To ensure a smooth entry, it's crucial to understand and adhere to the general dress codes commonly observed in casinos.
Casino-Specific Dress Codes and Cultural Variations
The dress code requirements can vary significantly based on the casino's location, culture, and traditions. For instance, in Las Vegas, you can get away with wearing shorts and a T-shirt during the day. However, high-end casinos in cities like London or Monte Carlo enforce more formal dress standards. There is a difference between looking your best online casino gaming, and a real money Casino on the strip. Before your visit, it's always wise to check with the casino regarding their specific dress code for men.
Outfits to Avoid: Steer Clear of Fashion Faux Pas
To ensure you don't turn heads for the wrong reasons, here are some outfits you should steer clear of when dressing for a casino night:
Work gear: Avoid attire such as high-visibility jackets, steel-toed cap shoes, overalls, or garments stained with oil or paint.
Casual workout attire: Leave your running shoes, shorts, gym T-shirts, joggers, and sweatpants for the gym, as they may not be appropriate for a casino setting.
Worn-out or damaged clothing: Opt for well-maintained outfits that present a polished look. Avoid clothes that are worn, unclean, or visibly damaged.
Provocative or humorous slogans: While it's essential to express your personal style, T-shirts or sweatshirts with provocative or humorous slogans may not be suitable for a sophisticated casino atmosphere.
Modern Dress Codes in Casinos: Striking the Right Balance
Different casinos may have varying dress code terms. Here are a few common ones you might encounter:
Casual: A casual outfit provides freedom in your attire choice as long as you avoid the aforementioned items to avoid.
Smart-casual: Opt for well-fitting, high-quality clothing. This can include dark-colored trousers, loafers, and a polo shirt, creating a polished yet relaxed look.
Business casual: For a business casual dress code, men should wear a blazer with a button or polo shirt (collared), paired with khakis, slacks, or chinos. Steer clear of jeans and opt for loafers or formal shoes instead of trainers or sandals.
Semi-formal: When the dress code calls for a semi-formal look, gravitate towards a dark business suit, a button-down shirt, a tie, and dark leather dress shoes. Make sure all items are of good quality and fit you well.
Formal: Formal attire can range from black-tie to white tie, depending on the occasion. A black-tie outfit usually consists of a white dress shirt, a black bow tie, a waistcoat, a black dinner jacket, and black leather shoes. White tie is rare but might be required for exclusive casino events, involving a white bow tie, a white waistcoat, a black jacket with matching pants,
Best Mens Casino Outfit Ideas
Calvin Klein Men's Dress Shirt Slim Fit Non-iron Herringbone

The Calvin Klein Men's Dress Shirt is a versatile and stylish choice that would look great at the casino. Made from 100% cotton, this shirt features a slim fit design that flatters most body shapes. Its moisture-wicking fabric keeps you cool and dry, while the non-iron feature ensures a crisp look throughout the day. The classic point collar adds a touch of elegance and can be worn with or without neckwear, providing versatility for different occasions. With its adjustable cuff, you can achieve a customized fit. The sleek and pocket-less design adds a clean and sophisticated appearance. Combining comfort, style, and practicality, this shirt is a reliable wardrobe staple that will elevate your casino look effortlessly.
Coofandy Men's Casual Suit Blazer
The Coofandy Men's Casual Suit Blazer is a cool and comfortable garment that is perfect for a night in Las Vegas at the casino. Made from 100% Polyester, this high-quality blazer boasts a stylish slim fit design that enhances your overall look. With functional pockets, it offers convenience and versatility for storing your essentials. Its timeless appeal makes it a great gift choice for any fashion-conscious individual. Whether you're attending a formal event or enjoying a night out at the casino, the Coofandy Men's Casual Suit Blazer ensures you stand out with style and sophistication.
Haggar Men's Cool 18 Flat Front Pant Reg (and Big & Tall Sizes)
The Haggar Men's Cool 18 Flat Front Pant is a revolutionary choice. Made from 100% polyester, they resist wrinkles, wick moisture, and resist static. With a classic fit, relaxed throughout the hip and thigh, they sit at or below the waist with a straight leg. These pants ensure comfort with a hidden expandable waistband and gabardine fabric that stays cool. Plus, they're machine washable and no-iron, making them hassle-free.
Bulliant Mens Leather Slide Belt For Mens Dress Casual Pant
The Bulliant Men's Ratchet Belt is a durable accessory made of 100% genuine leather. It features a unique ratchet track with 32 adjusting notches for an exact fit. The upgraded design includes a longer lever and simplified locking mechanism for easy adjustment. The belt is built to last, with a 60-pound anti-pulling force and a scratch-resistant zinc buckle. It's a stylish and versatile choice for dress or casual pants.
Enlision Men's Suit Vest Business Formal Dress Waistcoat
The Enlision Men's Suit Vest is a high-quality garment suitable for business formal dress. Made from soft and lightweight material, it offers features such as no fading, no distortion, anti-wrinkle, and quick drying properties. The vest comes in 8 optional sizes, and the back adjustable waistcoat ensures a precise fit, making you stand out in the crowd with an eye-catching and handsome look. The vest design includes classic solid color, a V-neckline, a 5-button closure, and 1 real pocket on the front, along with 2 real side pockets.
It's important to note that the vest sizes are different from US sizes, so it's recommended to check the size chart provided in the product picture for accurate measurements, rather than relying on the Amazon size chart. The Enlision Men's Suit Vest combines quality, style, and functionality, making it a great addition to any formal attire.
Jacob Alexander Solid Color Men's Regular Tie
The Jacob Alexander Solid Color Men's Regular Tie is made of soft, lint-free microfiber. It has a smooth, durable fabric with a medium satin finish for a pop of color. The tie is fully lined, features bar tacking for reinforcement, and has an embroidered tipping. It comes in a regular size, comfortable to wear at weddings, parties, or business events. It's a stylish accessory that adds sophistication to any outfit.
Kenneth Cole Unlisted Men's Half Time Oxford Shoes
The Kenneth Cole Unlisted Men's Half Time Oxford Shoes are stylish and versatile. Made with a synthetic upper and rubber sole, they offer durability and traction. These imported shoes from Unlisted, a Kenneth Cole Production, are perfect for formal occasions, adding sophistication to your attire. They are a must-have in every man's wardrobe, providing a polished and confident look.
Mage Male Men's Full 3 Pieces Suit
The Mage Male Men's 3 Pieces Suit is a stylish and elegant ensemble that will make you feel like James Bond. Made from 80% polyester and 20% viscose, it offers a comfortable and sophisticated fit. The suit includes a blazer, vest, and pants, each with unique features like a notch lapel, slim fit, and adjustable back tie. Dry cleaning is recommended, but if hand washing is necessary, use gentle water below 40 degrees Celsius. With this suit, you'll exude a timeless James Bond aesthetic, perfect for parties, formal events and of course, a night at the casino.
John William Silk Bow Ties for Men
The John William Bow Ties for Men are made of 100% silk, offering timeless style. These self-tie bow ties effortlessly elevate your formal look, instantly transforming it from drab to fab. The multicolored options provide a sleek and subtle style that will turn heads. Whether you're attending a black tie event or trying your luck at the casino, these quality silk bow ties let you stand out while fitting in. With clear step-by-step instructions included, you'll have no trouble tying them. Complete your outfit with the John William Bow Ties for Men and exude elegance and sophistication.
Selected Hanky 100% Pure Silk Pocket Square Solid Color
The Selected Hanky 100% Pure Silk Pocket Square adds a touch of class to your casino attire. Made from 100% Mulberry silk, it showcases superior quality. Handmade with meticulous attention to detail and hand-rolled edges, this pocket square exudes luxury. With a size of 11" x 11", it coordinates well with suits and dress shirts, offering versatility. Elevate your style with this sophisticated accessory.
Conclusion
While many casinos do not enforce a strict dress code, it's important to remember that dressing appropriately demonstrates respect for the establishment and your fellow players. By following some basic guidelines, you can ensure that your attire aligns with the ambiance of the casino, allowing you to feel confident and make the most of your casino night.
Consider the specific dress code requirements of the casino you plan to visit. Whether it's a casual, smart-casual, business casual, semi-formal, or formal setting, you will always want to look your best, online casinos may not care what you are wearing, but Las Vegas, Atlantic City and more will. Understanding the expectations will help you choose the right outfit.
Opt for well-fitting, high-quality clothing that showcases your personal style while maintaining an air of sophistication. A collared shirt, dark slacks, and a pair of loafers can be a reliable choice for most casino occasions. Remember to avoid clothing items that are overly casual, worn-out, or contain provocative slogans.
Ultimately, the goal is to strike a balance between comfort and style, ensuring that you feel confident and at ease as you navigate the thrilling world of the casino. So, dress to impress, have fun, and who knows? Your impeccable outfit might just bring you luck at the tables.
Frequently Asked Questions (FAQs)
Is there a specific dress code for casinos?
The dress code for casinos can vary depending on the establishment and its location. While some casinos have specific dress codes, others may be more lenient. It's always a good idea to check with the casino beforehand to understand their dress code requirements.
Can I wear shorts and a T-shirt to a casino?
In some casual settings, such as Las Vegas during the daytime, shorts and a T-shirt may be acceptable. However, for most upscale or formal casinos, it's best to avoid wearing shorts and opt for more polished attire.
Can I wear a suit to a casino?
Wearing a suit to a casino is generally a safe choice, especially for semi-formal or formal occasions. A well-tailored suit, paired with a dress shirt, tie, and dress shoes, can give you a sophisticated and polished look.
Can I wear jeans to a casino?
The acceptability of jeans in a casino largely depends on the specific dress code of the establishment. While some casinos may allow dark, well-fitted jeans as part of a smart-casual or business casual look, it's best to avoid jeans in more formal settings. Always check the casino's dress code guidelines to be sure.
Should I dress up even if the casino doesn't have a dress code?
While a casino may not have a strict dress code, it's still recommended to dress nicely as a sign of respect for the venue and other players. Opt for clean, presentable clothing such as collared shirts, dark slacks, and dress shoes. It's better to err on the side of being slightly overdressed than underdressed.
Can I wear accessories like hats or sunglasses in a casino?
The acceptability of accessories like hats or sunglasses can vary depending on the casino's policy. In general, it's best to avoid wearing hats indoors, as it may be seen as disrespectful. Sunglasses are typically worn outdoors, but it's best to remove them once inside the casino.