Unless you're the leader of a honky-tonk band or Buzzsaw from The Running Man, you don't need to go overboard with your belt — in cost or style. The truth is, the best belts for men are subjective; so long as they work with the style you're looking to create and fit into your budget you're good to go.
Also: How To Make Your Wallet Thinner
We found a handful of quality option $75 and up. If that's too pricy, check out more options here. That said, we think these are pretty damn sharp, so don't write them off before looking them over.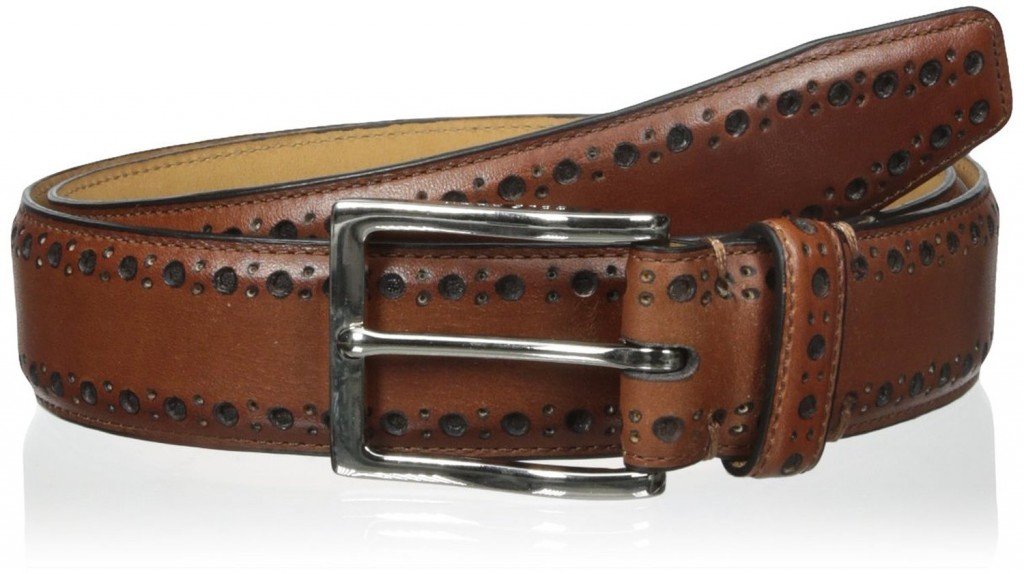 #1. Cole Haan Men's Feather Edge Stitched Belt ($98 @ Amazon.com)
Available in black and tan, Cole Haan's feather edge belt features a stylish perforated design for added style around your waist. Providing a sleek finishing touch for any outfit, this imported belt is constructed of 100 percent leather with a feather-edge stitch.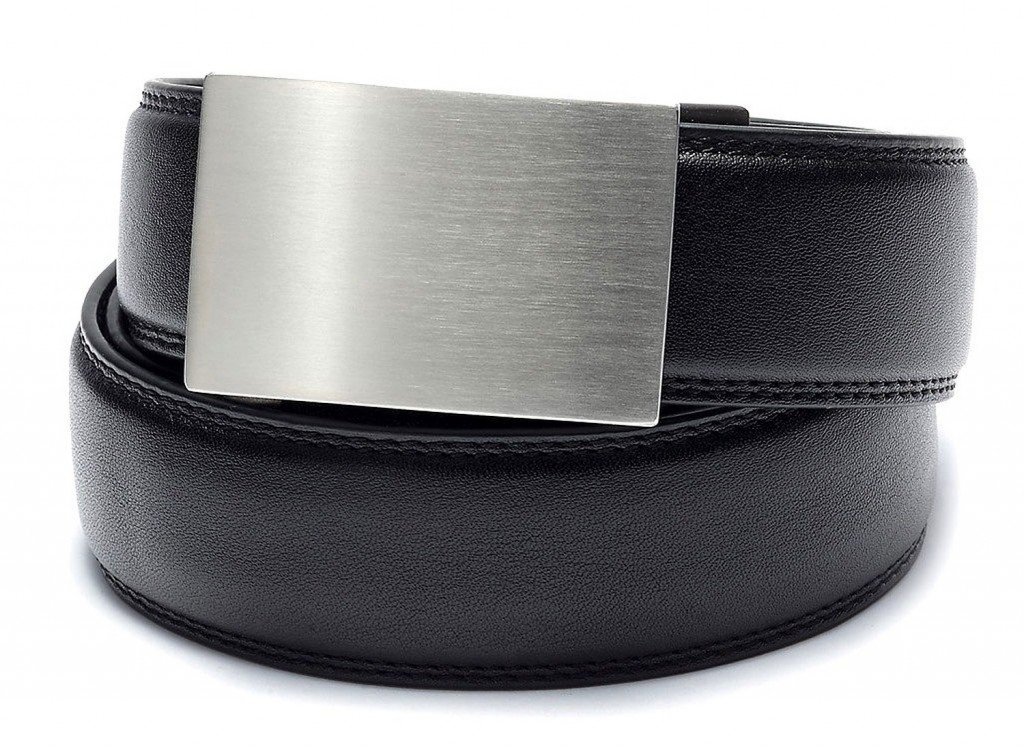 #2. Trakline Leather Ratchet Belt Set ($80 @ Amazon.com)
This is one of the best belts for men who dig no-holes belts. Highly versatile, this no-clasp belt lets you switch between brown and black belts for quick style changes on the fly. Crafted of full-grain leather, it will only improve with age. For the perfect fit, it features a hidden track with over 40 adjustment settings, so if you eat one too many donuts, you're covered. As for the removable buckle, it is constructed of pure stainless steel and doubles as a bottle opener, so you can crack open your beverage of choice Bond-style.

#3. John Varvatos Dimpled Leather Harness Buckle Belt ($105 @ Amazon.com)
More for the fashion forward type, the belts' stud-like dimple design offers a slightly edgy look without seeming as if you're trying too hard to seek attention. At 1.5-inches wide, its heavy hand tack means it can withstand your everyday wear and tear while its raw edge complements an unrefined style.