What does a woman first notice about a man? Along with eyes and watches, shoes rank at or near the top. When considering what immediate impression you'd like to make on the ladies, you want to shop for the best men's shoe brands you can trust will make you look good. There are a few other factors to take into consideration, such as purpose (work or leisure), price, and comfort. No matter what your needs are, this list will help out considerably.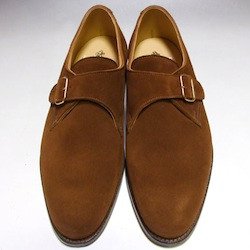 The Crockett and Jones British Compton ($400) are handcrafted send off a "strictly business" vibe. An 8- to 10-week wait ensures handcrafted, top-dollar quality at a fraction of the price. These shoes are available at fine clothiers in the larger cities.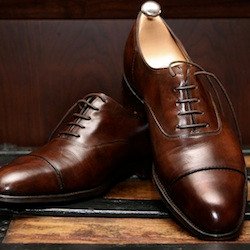 If the bank account doesn't factor in when it comes to purchasing top-notch footwear, then consider shoes made by John Lobb. The company, based in Paris, will measure your feet multiple times, keep the record of those measurements using a wood-constructed cast and then hand-assemble some of the most comfortable, beautiful shoes on the planet. Starting at $3,500 per pair, you're getting the best of every employee under the John Lobb moniker.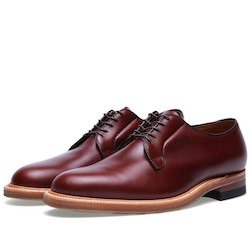 The more affordable Blucher Oxford by Alden ($225-$500) have consistently been considered one of the best men's shoes brands still remaining in the U.S. Comfortable to wear, these shoes are aimed at younger execs and made from strong material that can take a lot of abuse but maintain their high quality throughout the years.