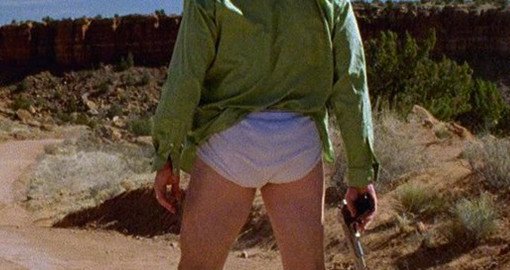 Boxers. Briefs. Au natural. Let's face it, guys, you all have an underwear style that you prefer. Some men don't put that much thought into it – after all, what's the point in spending two hundred bucks on something that is hidden under the rest of your clothes? But others are willing to go the extra mile and spend a little more on their underwear. And we're not going to argue. Hey, if those Armani silk boxers help boost your daily confidence, then why not? We've put together a guide to some of the best underwear briefs for men to help you find the right style for your needs.
#1. Tommy John second skin low rise brief ($30 and up) are made of 90 percent Micro Modal blend that's ideal for controlling body temperature while maintaining a smooth, defining fit for maximum comfort. Falling just below the waistline, this Tommy John brief feature a Quick Draw horizontal fly. Available in standard sizes.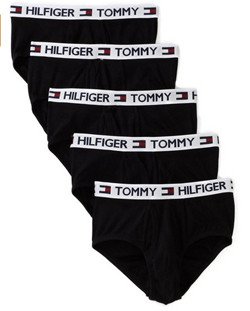 #.2 Tommy Hilfiger classic brief ($28 for a 5 pack @ Amazon.com) are of 100% machine washable imported cotton. Tommy Hilfiger logo on wide elastic waistband. Available in black or white in standard sizes. Sold as a 5-pack. Excellent quality and fit at an excellent price.
#3. American Apparel men's rib brief ($7 and up @ Amazon.com) have an elastic trim waistband that falls at the waistline. They're made of 100% Baby Rib cotton available in standard sizes and various colors. Matching front panel opening. Classic-fit meets superb comfort.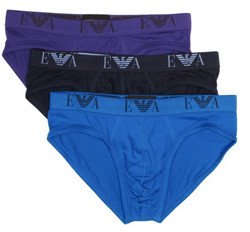 #4. Armani has always lived up to the sporty and chic image that it portrays, so naturally its underwear line follows the same guidelines. The Emporio Armani cotton briefs ($34 @ Amazon.com) bear the signature logo around the elastic waistband and come in an array of fun colors to spice things up under the belt. Perfect for the guy that leads an active lifestyle, placing it amongst the best underwear for men.
#5. A tribute to the European speedo,
2XIST Speed No Show Briefs($17-$32 for a 3 pack @ Amazon.com) are some of the best underwear for men, offering a superior, slim-fit with smooth stretch cotton. Their bright range of colors and flashy elastic logo waistbands are bound to get you noticed, reminiscent of an afternoon by the pool in Miami.
#6. Burberry Mens Boxer ($44 @ Amazon.com) are simply splurge-worthy, arriving in an elegant blue that'll get her tickled pink. Sorry, lame joke. Anyway, the elastic waist will keep you comfy and the lines in front will highlight your goods. Classic style with modern comfort.
Want to assess the chick you're about to hop in the sheets with? Check out What Her Underwear Style Says About Her Style In Bed so that there won't be any surprises.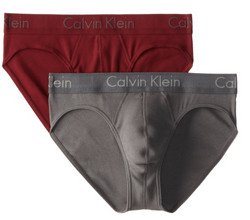 #7. Calvin Klein men's two pack body hip brief ($19 @ Amazon.com) are comfortable classic-fit Men's briefs sold as a 2-pack and available in 5 colors. Machine washable 100 percent imported cotton. Offers excellent support and fit with tagless elasticized waistband and contoured pouch. Signature Calvin Klein style and quality.