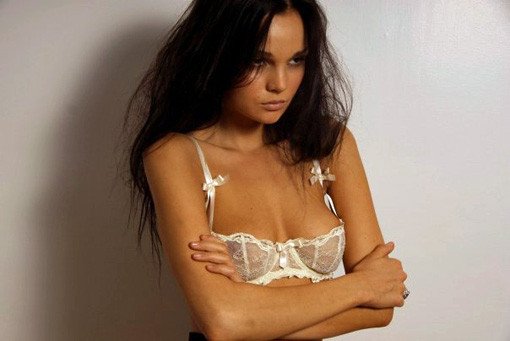 Name: Allie Crandell
Age: 25
Nationality: American
Bio: Born in Sacramento, California, Allie Crandell landed her first modeling contract in 2007 and has gone on to appeared in an MTV television series The City (2008), print ads, runway shows, and music videos for Duran Duran and a dude named Shayne Ward. We're guessing you never heard of Ward, and we're right there with you. Also, we know what you're thinking so we'll address it — musicians still bother making music videos? Apparently so. In the modeling industry, Crandell is known for beautiful eyes. To guys, she's known for her beautiful everything. And since she looks so great in photographs, we put a bunch of them together for you to enjoy.