Before we get to the resume tips, let's get one thing straight: It's never really a good idea to lie on a resume. If you get caught, you're not going to get the job — plus, word may get around to other potential employers that you lied. That said, if you're applying for a job and you know your resume isn't stellar, you're going to be extremely tempted to lie. So what do you do?
Well, there are ways to … stretch (or hide) the truth instead of just lying on a resume. It requires you to be clever with the wording on your past job descriptions, to use some sneaky formatting tricks, and to know what's okay and what's probably going to blow up in your face. But don't take our word for it — we asked for resume tips from by Roy Cohen, a career consultant and the author of The Wall Street Professional's Survival Guide.
DO: FUDGE YOUR EXPERIENCE A LITTLE BIT
If a job posting requires five years of experience and you've only got three under your belt, avoid drawing attention to the gap by leaving your graduation year off of your resume. In addition, list the years you worked at jobs, not the months. That way, working a job from "September of 2010 to June of 2011" becomes "2010 to 2011," which sounds like one or two years instead of 10 months. See? These resume tips don't require lying on a resume, they just require creative problem solving — a skill any employer looks for in an employee!
DON'T: FILL YOUR RESUME WITH B.S.
"Employers are automatically suspicious of buzzwords," Cohen tells us. So writing things like "strategically developing," "overseeing," and "one of a kind" are phrases that scream "bullshit." Instead, be specific about what you do and what you've accomplished — especially if you do more than your title might suggest. Being detailed about certain projects and using actual numbers will make your case for you.
DO: FLUB WHAT YOU DID ON A WORK HIATUS
Employers know the economy sucks, so a year of unemployment isn't the red flag it may have been in the past. "However, employers do want to know that you used the time wisely," Cohen says. So even if you spent most of your time owning n00bz in World of Warcraft, come up with something better. For example, if you went to a bunch of weddings, you can explain that you used the time to travel. Moved back into your parent's house? You spent the time "focusing on family." You get the point.

DON'T: LIST REFERENCES WITHOUT ASKING
Did you once work closely with someone whose name on your resume would look great to employers? Terrific, ask him or her to be your reference! Did you once work in the same 1,000-employee company with someone whose name would look great to employers, and was the extent of your interaction with that person once standing behind them in line at Starbucks? Don't list them as a reference. You may be tempted to, assuming that your potential employer won't bother calling the person. But that's a game of Russian Roulette you'll probably lose. Oh, and no matter what, always ask potential references if it's okay for you to pass their name and phone number along. "That way, not only will they not be surprised or annoyed if they get a call, but they'll have a chance to think about what they might say, which will help paint you in the best light."
DO: SUB YOUR GPA
Most employers probably don't care too much about your GPA. But if yours does, and your GPA isn't anything to be proud of, consider leaving that off and adding an alternate number, like, your GMAT score, Cohen suggests. If an interviewer pins you down for details, explain that it was lower than you would have liked because you were spending the majority of your time interning, working, or focusing on extracurricular activities.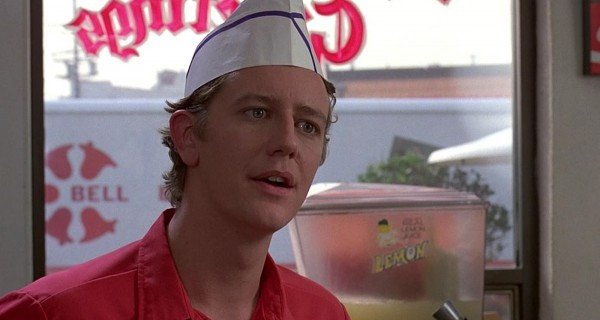 DON'T: PRETEND YOU UNDERSTAND TECHNOLOGY YOU DON'T UNDERSTAND
If you tweet once a week, you're not a "social media strategist." You're a dude who uses Twitter. If you aren't specifically applying for a social media job, keep that stuff — as well as your Twitter handle — off your resume. Also, don't assume that you can "just figure out" any special skills or programming the job may require. If a new program is brought up in conversation, explain that you haven't used that particular system, but you did use a similar program and picked it up quickly, and you're confident you'd tackle the new program with the same intensity.
DO: LEAVE OFF AN ESPECIALLY CRAPPY JOB
"It's fine to leave off experiences that aren't relevant to the job you're applying for," Cohen explains. That includes jobs that only lasted for a few weeks.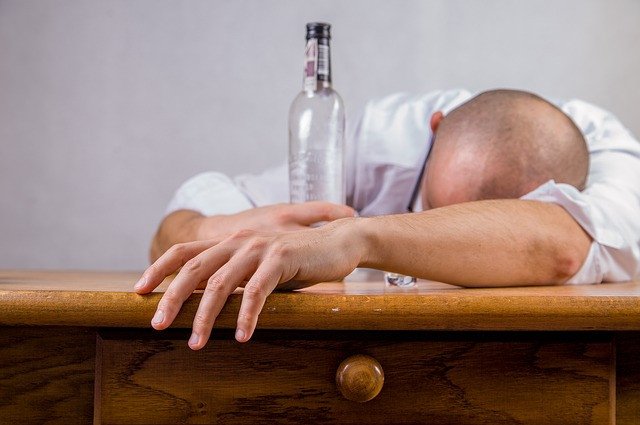 DON'T: MAKE AN INTERNSHIP SOUND LIKE A JOB
You were there every day, you knew the office gossip, and you got the key card to prove it. But experts say trying to seem like a full-time employee when you were an intern or had a contract position can seem shady to employers. If you have a chance to explain, talk about how what you did was essentially the same as an employee-like position by discussing the responsibilities you performed on specific tasks or projects.