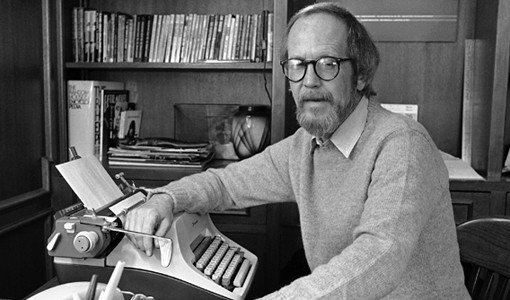 Novelist Elmore Leonard, who penned more than 40 novels on top of slew of short stories and essays, has died at the age of 87. The cause of death was listed as complications from a stroke.
Credited with reinventing and mastering the gritty crime genre, Elmore's works — many of which were later adapted for television and film — include Get Shorty, Hombre, Rum Punch, Out of Sight, and his most recent, Justified, a popular TV series that airs on FX.
Along with his notable writing credentials, Leonard also served in the Navy during World War II before majoring in English at the University of Detroit. In 2012, he was the winner of an honorary National Book Award.
Leonard was married three times, and according to his website, he leaves behind five children (from his first marriage), 12 grandchildren, and five great grandchildren.