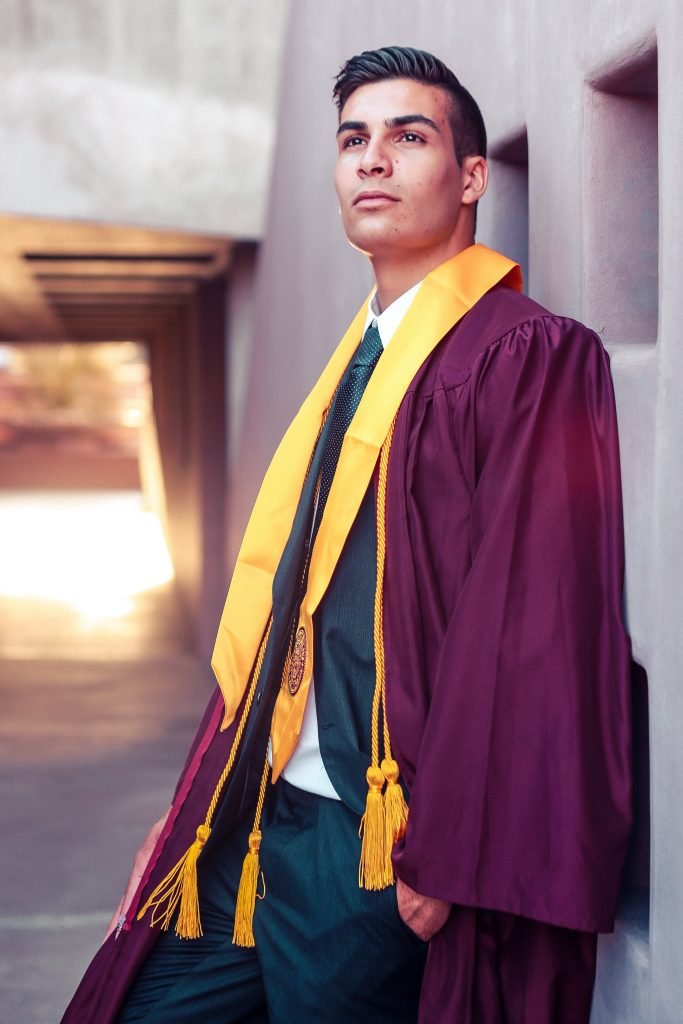 Although earning a master's degree will change your life, but it requires a long-term commitment.
Since it's not something you can drop easily if you find that it isn't as exciting as you thought, you must get clear on a few things before enrolling in a master's program.
First, did you pick the right program?
Second, can you commit to it?
Did You Pick the Right Program?
The best advice anyone can give you about what type of master's degree to get is to focus on your strengths. If you focus on the rewards, such as the higher income, the perks, and the status, you will lack the passion to do well.
Here are two examples of master's programs to illustrate why it's important to build on your strengths: 
1.Earning a MSc in Genetic and Genomic Counseling
This program is right for you if you have a keen interest in biology and love to help people.
As a genetic counselor, you will give individual patients and their families all the information they need about different genetic conditions. You might, for instance, help a family make an informed decision about whether the patient should get predictive testing for an adult-onset genetic disorder like Huntington's disease. 
2. Earning an MEng in Master of Engineering.
This program is right for you if you are a curious person, love analyzing things, and enjoy creative thinking. You should also have good oral and written skills and like collaborating with others. Perhaps, as a child, you dismantled your toys with screwdrivers to see how they worked.
As an engineer, you will use your knowledge of the principles of mathematics and science to come up with practical solutions to technical problems. Your job will be to turn scientific discoveries into commercial products that fulfill the consumer needs.
Can You Commit to It?
Even if you're thrilled at your selection, you must evaluate if you have enough time and energy to commit to completing it. Mastery of an academic discipline requires heroic commitment and strenuous effort.
One surprising thing that you'll notice as you work toward your degree is how dissimilar it is earning to a bachelor's degree. This is a surprise because the academic process itself is similar—attending lectures, researching in the library, and working in a lab.
Although there is a slightly higher cognitive demand from high school to a bachelor's degree, you quickly adapt to more complex thinking. However, there is a huge cognitive demand from undergrad to grad work. You will leave ordinary language behind and learn a new terminology. In your first semester, you may even have trouble figuring out what the professor is saying.
The transition from high school to college is like climbing a slope. Although it's a little more strenuous, you adapt quickly. High school gives you enough fundamental knowledge to learn the next steps. By contrast, the transition from college to grad school is like climbing a mountain.
In grad school, theories become far more detailed and complex. Fortunately, during the second semester, you'll suddenly realize that you are now fluent in a new academic jargon, one that defines the meaning of abstract ideas far more precisely than plain language.
Understanding that a master's degree is intense is important before you enroll in a program. If you are naïve about the level of commitment you need to do well, then you are highly likely to drop out.
The Big Payoff
After getting a master's degree, your life will change for the better. You will earn far more than someone with a bachelor's degree. And, because of your highly specialized knowledge, you will often end up being the smartest person in the room at staff meetings.